Bark Bark, Woof Bark.  Translation: On the Road Again from Lindsey and my Weekly Bark Report.  Mom and Dad says Willie Nelson is our theme song, whatever that means. It's been tough this past week. They've been doing too much playing and not paying enough attention to me. This road thing is supposed to include me.  Otherwise how can I bark about it to all my followers.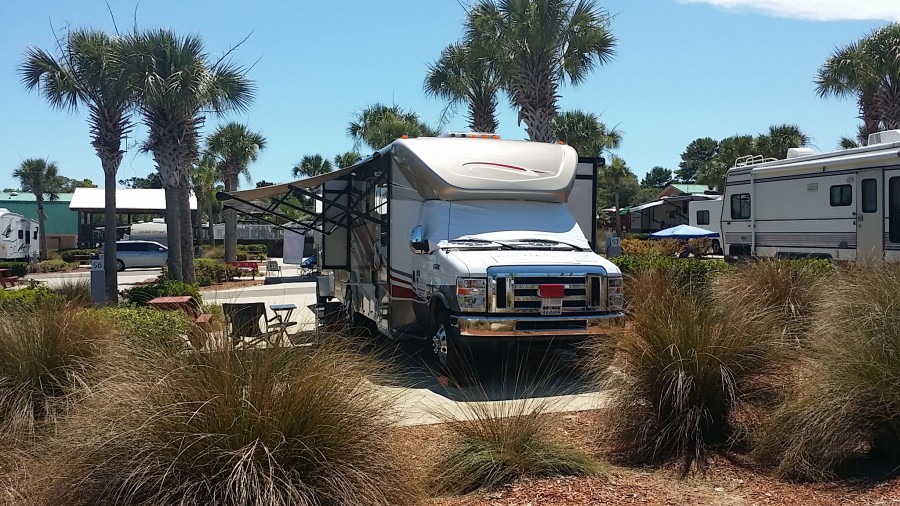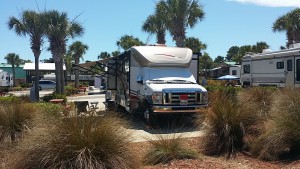 We left that Palm-etto place last week to get some beach time.  Not enough as far as this Corgi is concerned.  Fur-kids are allowed on this beach. Cool! Waves scare me, but then most everything does.  I didn't get to go too much cuz Mom said it was too hot for my little fur feet.  And it was.  I don't know what a heat dex is but mom said it was 107. Hard to even go leave a pee-mail. Cedar chips work great when you got to go. Cooler than rocks. Plus you can use them as a chewy toy.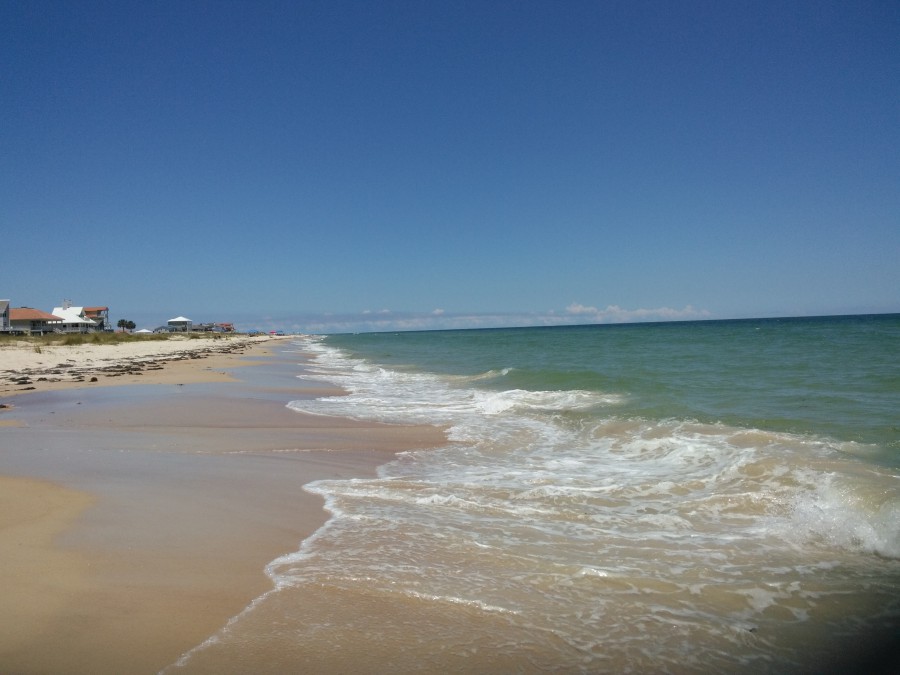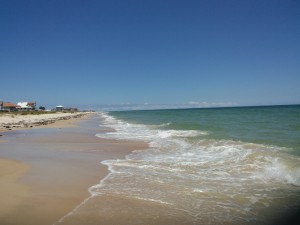 We were at a place called Carrabelle Beach.  I did get to sit outside in my favorite place, Mom's chair.  (She wishes.) I let her share a small portion of it just because.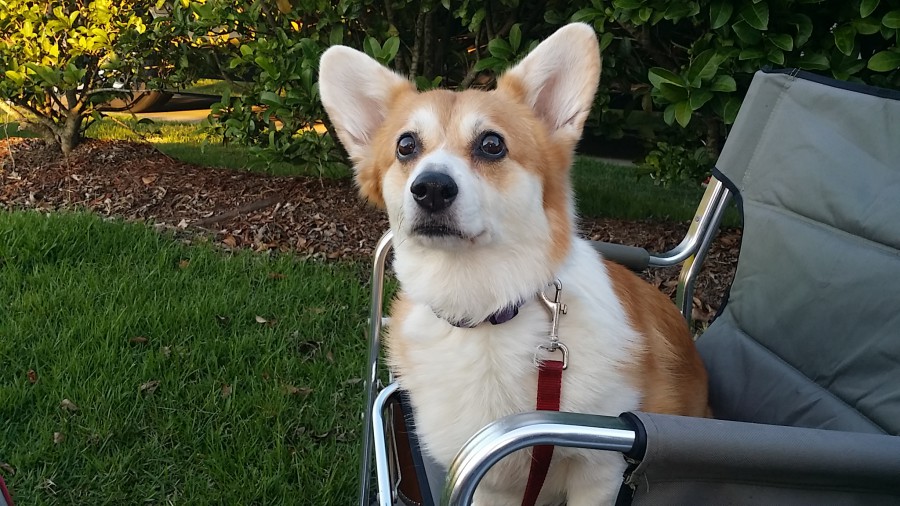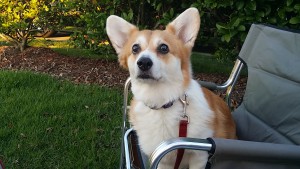 You know, Corgi rules are what's mine is mine and what yours is mine, at leat 9/10 of the time. Nobody at this place had those golf car thingies. I love riding in them.  Other places we've been to all the people have them and give out handouts for cuteness. (Note, a cute look and some begging always works for humans to fork over treats.) 
Okay so now we pack up and get "On the Road Again, Just can't wait to get on the Road Again".  Off to a place in coaster Georgia.  Dad says was our first stop on our way to where his classes will be.  It was a really cool place although I never saw any coasters.  Lots of nice grass to leave pee mail.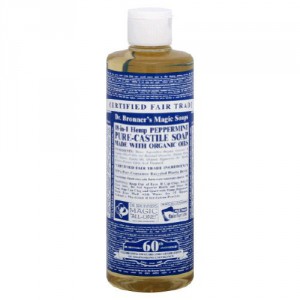 Meanwhile Mom gets this brilliant idea that she needs to get the sand out of my feet and fur from the beach. Sure and I end up getting a bath.  Gees! I wish she would stay off all those Corgi Groups on Dogfacebook.  She's always getting all these dumb ideas.  This time it was Dr. Bonner's Peppermint and Hemp Soap.  
She seems to think that it'll keep bugs off me. Let's talk bugs shall we. Baths, that's what really bugs me.  She thinks this stuff smells good but to the discriminating Corgi nose, it just stinks. I prefer my own Corgi-esk smell.   I think it does just fine repelling bugs.  
So here we are now in a new place called Nor Caroline-a.  I think there's a song out there about this place isn't there? Where are the palm trees? More different trees here.  We were s'pose to have one of Dad's classes here but it got cancelled so we're just going to visit some of their friends. They have a farm.  What's a farm?  Dad says I smell like a farm animal sometimes. I guess it must be a good place.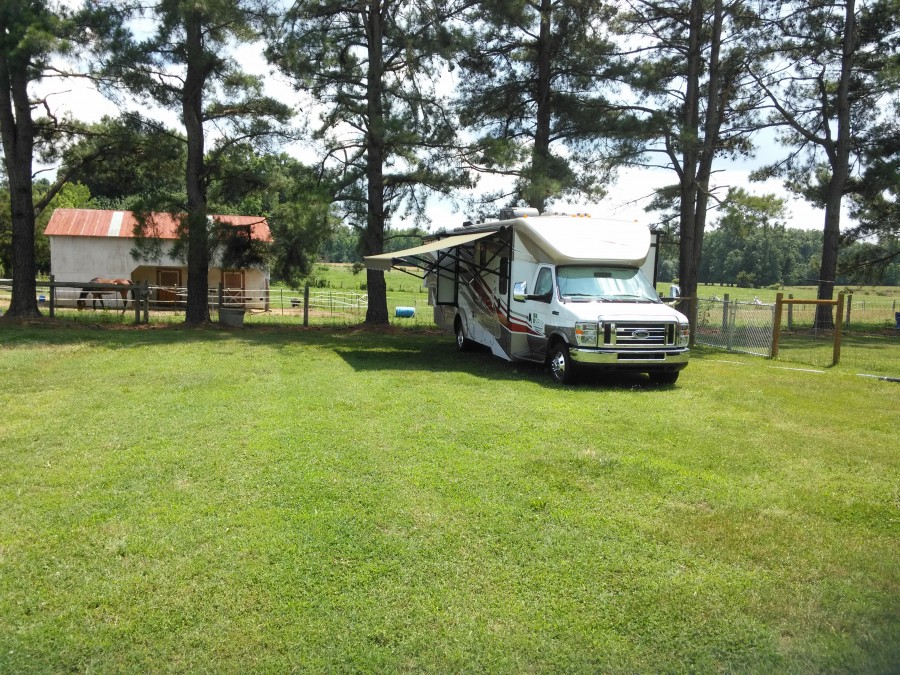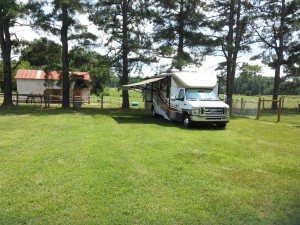 I can't wait to see where we go next.  I'm getting a state by state Shed Monster brush wherever we go. Leaving my trail of fur in every state. Just think, my fur will be famous everywhere!! Birds will flock to where we are just so they can make a nest with my fur. Dogs will come to smell my pee-mail.  
Maybe I should do inner-net posting on Dogfacebook like Dad did with his group on humanfacebook. He called it Used RV Purchase Experiences. I could call mine Used Corgi Fur Experiences. Hmmm.  I wonder if any others have thought of that?  Is it just me or am I on to something really big? Maybe start a group on Birdbeakbook.  
This is making me really tired thinking about it.  I think I'm missing out on my daily zzzz's.  Been up for a couple hours already.  YAWN!!    
Stayed tuned for my next Weekly Bark Report with my new venture On the Road Again.
Lindsey out.
Lindsey's Mom here!  Please feel free to allow your fur-kids to correspond with Lindsey if you like.  You can leave comments below and we will let Lindsey get back to them.