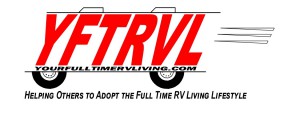 Thanks for stopping by our Full Time RV Living website! We hope you find the many pages and posts helpful as you investigate your decision to join us on the road as full-time RVers! Please "Like" this page if you found my website helpful. You can also visit our Facebook Page for more on our experiences.
Full-Time RV Living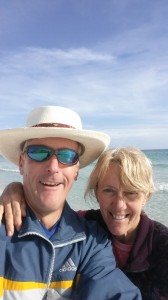 Pam and I started RVing when we got bored with the more traditional vacations, and that was back in 2002. It had been a dream of ours that when we reached retirement, we would travel the country in an RV.
We always loved hitting the road in any vehicle and thought an RV would be awesome because you would always have a clean bathroom, kitchen, and bed. You basically could have everything you need with you at all times. We figured what could be better than the Full Time RV Living Lifestyle?
We did not care so much about fuel costs because the other vacations we took were the same, if not more expensive, than our RV trips. So, one year we finally decided, "Let's give it a try!"
We had been looking at RVs for years and dreaming about traveling in one – that was back in the mid-1980s. So, we rented our first Class A gas RV and took it on a 3,500-mile trip to visit family, as well as other spots we had not been to before.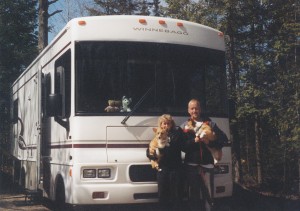 We were out for three weeks and fell in love with the thing! It was everything we had dreamed it would be! I was fascinated by how all the RV systems worked so well, how comfortable it was, and how easy to drive too!
I came home after that trip and said, "If we don't have one of these in five years, let's sell the house and get one to live in full-time!" Well, Pam said, "Hold on there, big fella! You want to sell our dream home?"
We are not retirement age, and we wanted to get out on the road while we were still young and healthy enough to enjoy everything that you can do when you can travel around the country.
Most of the full-timers we meet are older, and it appears they can't enjoy their RV adventure as well as if they had started the lifestyle twenty years earlier.
We have had many of our fellow RVers admit that to us. We did not want to wait till retirement, and we are so glad we did not put it off and just stepped out in faith!
We have folks at RV parks tell us that we are too young to be out doing this kind of thing. What they don't realize is two things: first, we are not retired, and second we run a business out of our RV home to make money and fund our travels.
We have some great friends and business associates that shared with us years ago that if you are going to live the lifestyle, find a way to be able to subsidize your activities. There is only one way for a full-time RVer to do that!
So, back to our beginnings that I was describing a little earlier. After six more trips in even bigger and better RVs than on our first trip out, we had the house sold, and we purchased our RV. We were now full-time RVers!
We have logged over 150,000 miles in both rented and owned RVs. We found RV rental was an excellent way to try before you buy. If you are unsure whether you want a towable RV or a bus-style RV, this is a great way to get a feel for both.
We have been enjoying full-time RV living since 2008, and we have no plans to go back to the "sticks and bricks" dwelling! Oh, and by the way, the five-year decision to sell the home took seven. But that's okay. "A dream is a dream until spoken words become reality."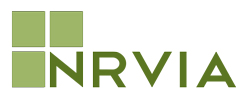 We now run our national RV inspection corporation from the comfort of our RV home! Running a business from an RV is the best way to take advantage of all the tax benefits available to us. We went from full-time RVers to full-time RVers who own a great RV inspection business! We are blessed!!
Over the years, we have discovered that our knowledge base could benefit others by sharing our experiences in not only the RV life but with health and nutrition counseling as well. Visit our Healthy RV Living section of the website to see if we can assist you!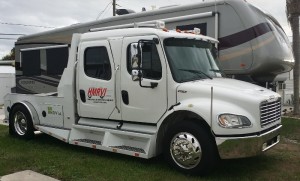 We hope our website will help you in your journey towards the RV lifestyle, or if you are lucky enough to be able to, the full-time RV living lifestyle! Enjoy the journey!

Please check back with us on a regular basis! Please feel free to leave comments and ask questions about the lifestyle!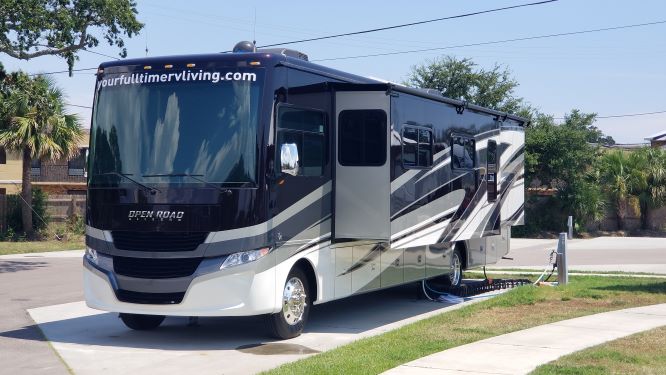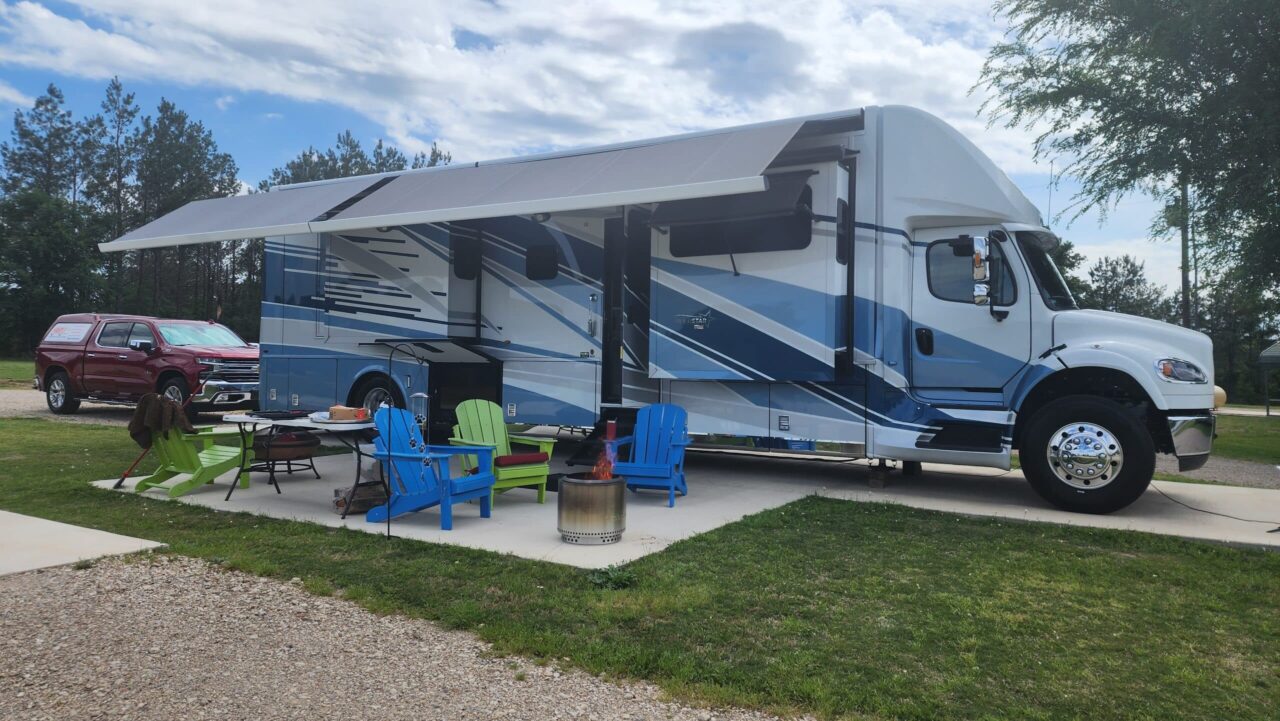 Blessings,
Howard & Pam
Co-owners of Your Full-Time RV Living and
HMRVI Corporation
howard@yourfulltimervliving.com
Please feel free to leave comments so I can answer any questions you may have!