Well, what can a Corgi say about this winter . . . . . Brrrrrrrrrrrr!  Mom bought me two new fleece blankets to help keep me warm!   I have been hiding under them a lot!  Here I am in my crate.   Mom caught me trying to keep warm.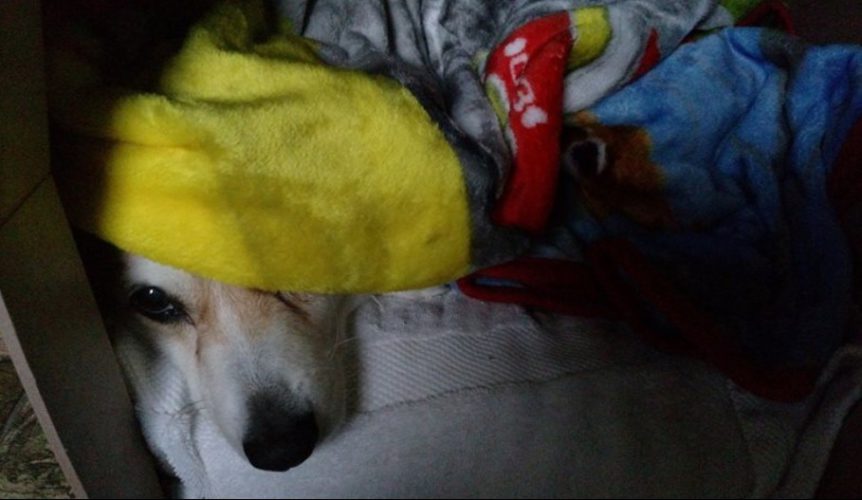 It has been so cold I have had a hard time getting my paws wrapped around a keyboard to create a new website post.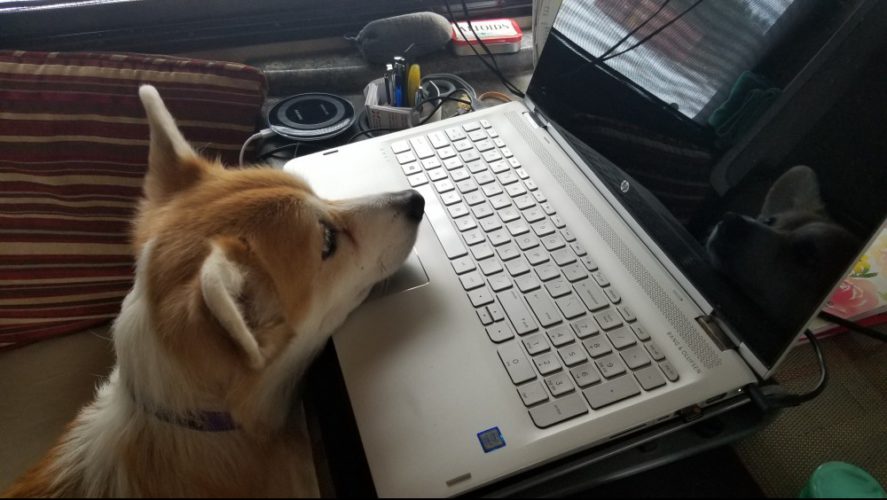 But here goes!
Since December I have been keeping my paws at the Texan RV Park in Athens, TX.  Mom and Dad have been busy teaching classes at the new National RV Training Academy that is located at the Texan RV Park.  Needless to say, I get a little lonely sometimes but I do get a lot of sleep.  And that is never a bad thing.
It has been so cold here in northern Texas this year that it even reached a low of ten degrees Fahrenheit one night.  Mom and Dad unhooked the RV from its park services, brought the slides in and had to use some external heat sources to keep the RV and its water systems from freezing.  From what I overheard Dad say, RV's are not designed to live in this kind of cold weather.  But, this winter has been unusual according to what I am hearing everyone says.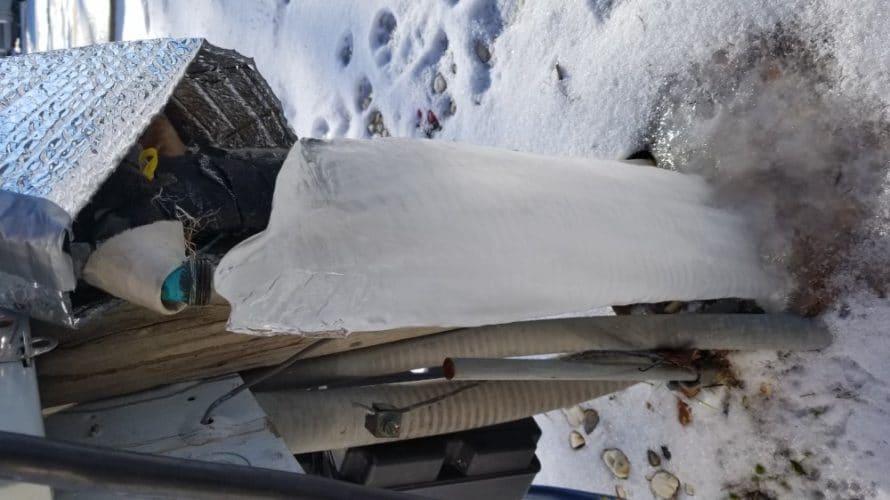 Look at the ice build-up from just a leaky faucet at the RV park's water service just after two days!  Wow, I wanted to go out and lick it but it was just too cold!
Sorry for the sideways pictures!  I just could not get my fat paws to rotate them.  Oh well!
The day Dad took that picture it was 18 degrees Fahrenheit and predictions of snow showers.  I only went out to do my business and came right back in.  Yikes!  Way too cold for this Corgi that has gotten used to Florida winters!!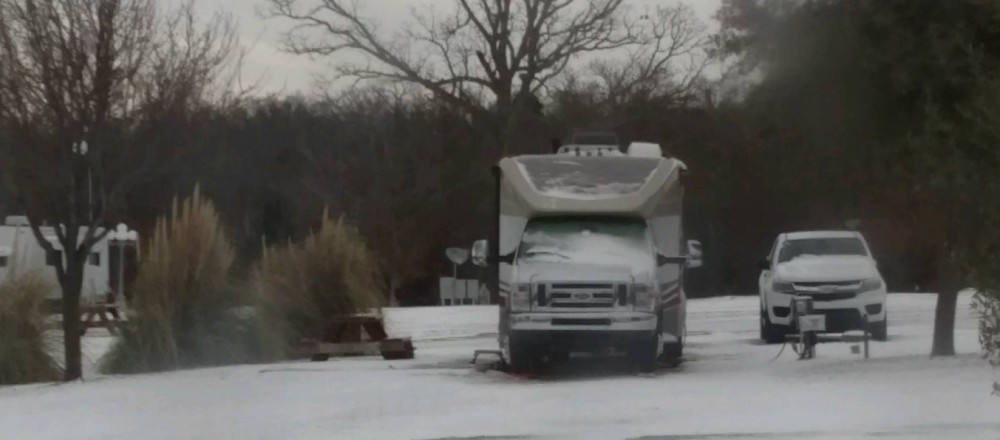 This is what my RV home looked like after a Texas winter storm blew through.  Notice the RV is not hooked up to water and sewer service.  It's a good thing that Dad did that.  Others who did not unhook their RV services had their water hoses and sewer hoses freeze and rupture.  Dad says you have to be mindful in the winter if you are going to enjoy RV living when it is below freezing.
This is the first year in ten years of full time RV living that I have had temperatures this cold!  We had a brief period of teen temperatures while in the panhandle of Florida back in 2014.  I remember Dad took a picture of the RV with ice all over it from an ice storm.
I can't seem to locate it so you will have to take my word on that.  I do remember it was 16 degrees though.  Dad had to get out a hair dryer to heat up the door and melt the ice so he could take me out to go potty.  Once he got the door open he found the steps of the RV all iced over so he had to thaw those out too.
Fortunately, with our current RV, Frank, there are no steps other than the external step we use sometimes.  It can be removed if it becomes iced over.  I think you can see it in the picture above just to the left of Frank, the RV.
In the past few weeks we have had temperatures in the twenties and thirties at night, but in the next few days, it is supposed to get into the seventies during the day and the fifties at night.  That is much better for February, I think.  I can deal with that.  When it is below forty degrees it is just too cold for me!!
Well, not much else to report so far this year.  Mom and Dad have been working a lot and trying to keep warm.  I even saw ski jackets come out that I have not seen in years.  Oh well, I am tired and need another nap.  This writing this is exhausting.  I don't know how Dad can write thousands of words doing these posts.
This Corgi just does not have that much to say!
So, bye bye for now and we'll catch up with you again soon!