The RV lifestyle is something many people enjoy on a part-time basis. They travel south when it's cold up north, and when it's sweltering in the south, they travel back north.  That is why they are referred to as snowbirds.
Most folks who adopt this lifestyle are older and usually into their retirement years.  Some only enjoy it for a few years before failing health takes them off the road: their lifelong dream of perhaps full time RV living crushed.

We have a lot of friends who think we are a little nuts because we don't want a house, a fixed address, or a lot of stuff and prefer to travel the country at will.  We love being nomadic!
Is that kind of lifestyle for everyone?  Certainly not!  It is called full time RV living, and that is what our website is all about.  How we do it, what we do while doing it, and ways to ditch the traditional lifestyle and become vagabonds, trailer trash, homeless, or whatever you want to call it.
We don't care what we are referred to because we live a lifestyle that most people wish they could.  But they may be too set in their ways to be able to just do it.  Their paradigm does not allow them to think out of the box and create a life, not just a living.
Can anyone join the ranks of full time RVer?  Sure!  Some details have to be worked out, but all that is just logistics.
We have lots of resources here to help you with that, so read on!
Why Wait?
Is there a way to get into the full time RV lifestyle sooner?  Sure, there are several ways to do it.  For those who are ready to give up the big house, all the possessions, the yard work, the shoveling of snow, the trips to Home Depot for needed repair items, etc., there is a way. 
Being able to travel in an RV to many different locations while seeing the sites along the way is easy if one is willing to work part-time while traveling.
Work Camp!
Yes, the RV lifestyle can be achieved before retirement by just deciding to think of work in a different way.  The first option is called work camping. This involves trading part-time hours each week for an RV site in a modern campground or RV park.
Typical duties include working in the office, cutting grass, maintenance, cooking, retail sales, and basically whatever else the owner needs workers for.  For this, they offer a full hookup RV site and maybe some extra pay for additional hours.  Some places want part-time workers, others will require workers to put in 40 or more hours a week, especially in the summer.
Places like Amazon hire temporary workers towards the end of the year to help pick up the slack during the busy Christmas season.  For that, they pay a decent wage, provide a campsite, and all the hours you want to work!  Amazon loves work campers so much that they created the Amazon Worker Camper Force.
There are also really short-term jobs in the sugar beet picking season where you work 12-hour shifts for a few weeks and can make thousands of dollars in regular and overtime pay.  We have had friends do this and say they had a blast and will do it again next year.
Another option to start the RV lifestyle sooner than retirement age is to find some online work.  For example, there are people who need folks to teach online, consult, author content, and take customer service calls.
Online work can all be done from the comfort of an RV and at any convenient time.  These options allow for complete flexibility while traveling and enjoying the places one wants to visit.  And North America is a big place with lots of beautiful spots to see!  How about a beautiful Grand Canyon sunset with the RV parked a short walk from the South Rim?  And if you have reliable WiFi access, that makes it even easier to do online work.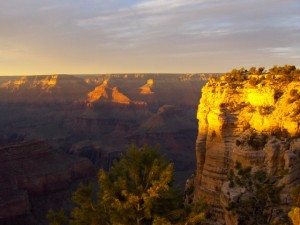 Be Self-Employed!  It's Not as Hard as You May Think!
The last option is to be self-employed – create a business that can be done anywhere, anytime, and does not involve anyone else to create the desired results.  There are companies out there that are looking for people to help them get their products in front of the folks who want them.  And they are willing to compensate those who work with them in this online capacity.
This option, if approached in the proper manner, can create the means whereby it is possible to begin the RV lifestyle decades before it may have otherwise been possible.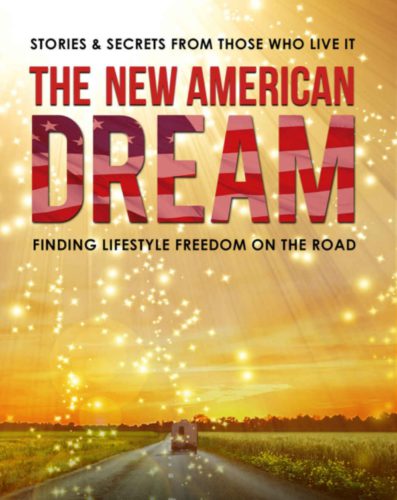 These are just some ideas to help in getting "on the road' sooner if your dream has always been to be a full time RVer before or after retirement.  Why wait?  It is possible if one only dares to dream a bigger dream.
Please feel free to leave a comment or ask a question if you would like more information.
Thanks for stopping by!

Blessings,
Howard and Pam