Pam and I took an afternoon and decided to go visit the beach while we were passing through Brunswick, GA,  We had just left the beach in Carrabelle, FL as we are starting our journey out of Florida for the summer and fall.  We stayed at Carabelle Beach RV Resort.  It was right across the street from a white sand beach, the kind that you find in the Pan Handle of Florida.  We spent a week there and enjoyed visiting St. George Island.
The site we stayed on was unusual in that you pull in and back out.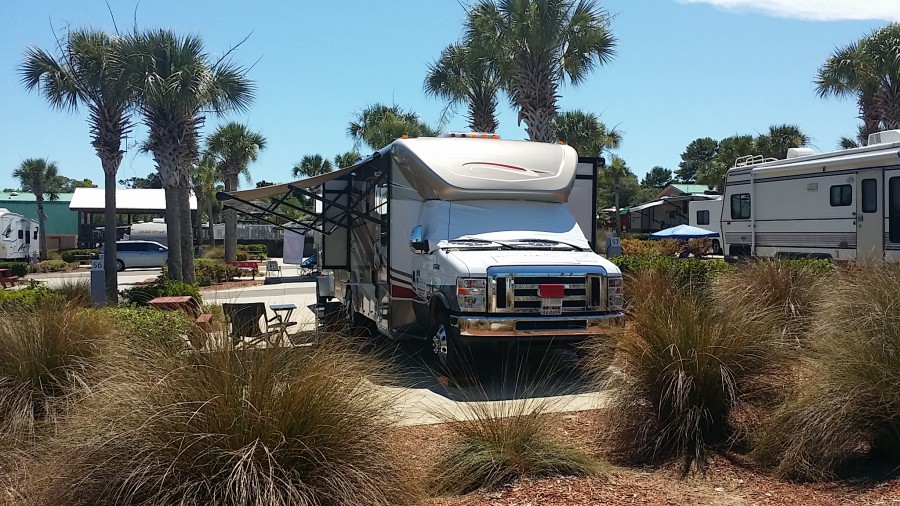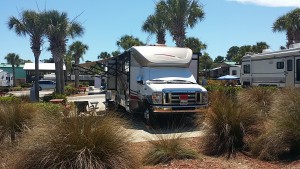 While passing through Brunswick, GA we decided to stay at Coastal GA RV park.  It is relatively new, perhaps a few years old and we chose it because we wanted a place that was roomy and designed for larger rigs.  Even though we are now in the 29 foot Winnebago Aspect, when we add the cargo trailer we are 45 feet in length.  It is nice not to have to unhook the trailer in order to fit on a site!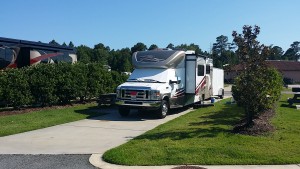 We are posting reviews on rvparkreviews.com for places that we are visiting, so if you want to read what we posted about the parks we mention, you can visit that website.  I use rvparkreviews.com all the time to make a good choice while traveling the country.
While staying at Coastal GA RV Resort for two nights, we decided to visit St. Simon Island. It is part of the Golden Isles that also includes Jekyll Island and Sea Island.  It was a 20-mile scooter ride from the RV park.  It was very scenic and included a drive over a very unique suspension bridge – the Sidney Lanier Bridge.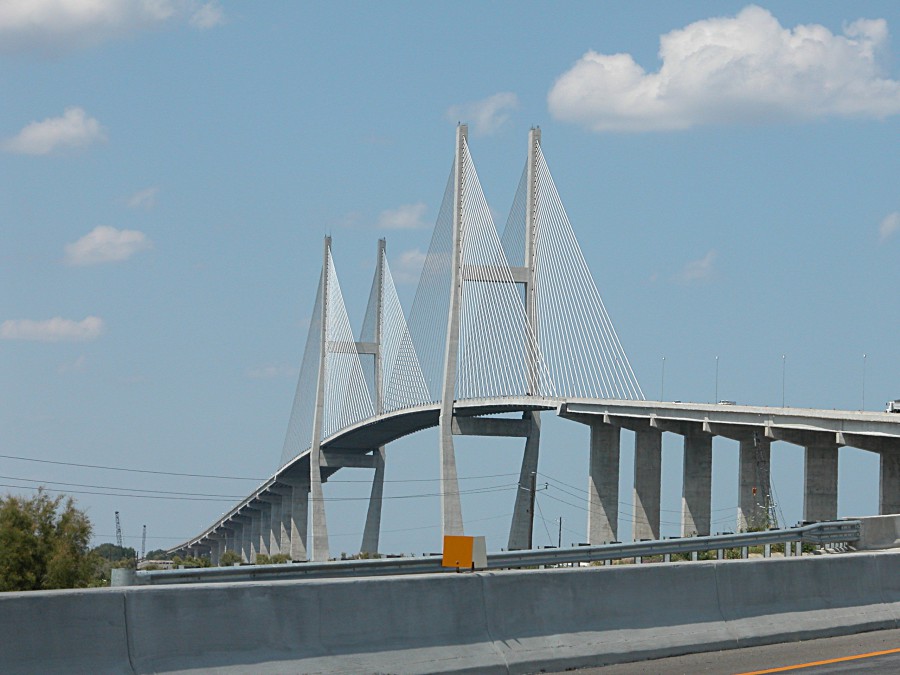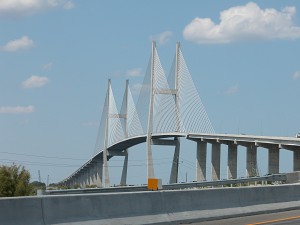 Once on St. Simon Island we worked our way to the eastern most part to find a really cool east coast Florida type beach: very long and flat sand like you would find at Daytona beach.  We parked the scooter fairly close to the beach entrance and took a nice long walk.
There were lots of people enjoying the sun and surf as the summer season appears to be in full swing.  There were lots of good photo opportunities.
We would recommend a visit to this unique island for a nice getaway.  There are other campgrounds in the area.  We stayed at the campground on Jekyll Island years ago but found it to be much more rustic than we like.  There are plenty of reviews about that park online.
We left Brunswick, GA we headed north along I-95 and have made our way to North Carolina for a week or so.  We are visiting dear friends that live around the Raleigh area. We met them at our first RV inspector training class back in February of 2014.  They have a nice piece of property and a 30 amp plug, so we are spending the weekend with them catching up!
Great friendships are made while enjoying the full time RV living lifestyle!
Check back again as we are posting weekly!!
Blessings,
Howard and Pam