Greetings from Lindsey, the full-time RV living Corgi!  It has been two months since the little nipper that Mom and Dad call Winston, joined our family.  He is a real pain and I don't really spend time with him.  I am an old girl and he just wants to nip and jump at me.  I am not in the mood for that at my phase of life.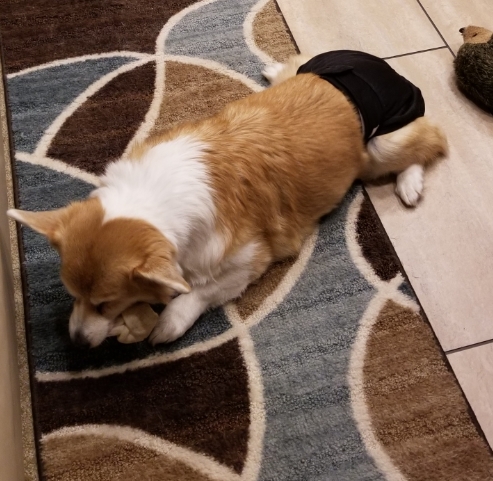 I have not been feeling great these days.  Mom and Dad took me to the vet and they pulled blood samples to see how I am doing.  All the tests came back good.  Nothing was of concern according to the Vet.  Mom and Dad were really happy to hear that!
Speaking of hearing, I don't think I have that sense anymore.  Either that or the world has gotten pretty quiet.  But, when I look at Mom and Dad and they talk to me, I see their mouths moving but no sound coming out so I figured I just can't hear anymore.
Also, the little nipper looks like he is always barking, and I don't hear that either.  Or, maybe he is trying to cough up a fur ball . . . . . LOL!
Mom got really concerned a few weeks ago because I stopped eating my food.  That hard kibble really hurt my teeth!  That stuff is just too much for my old teeth I guess.  But I could not tell Mom what the problem was.  She was really worried.  But, she figured it out after a few days and started feeding me rice.  Mom and Dad also bought some high-quality canned dog food for me to eat.
I really like my new food!  All is good in that department now.
I have been drinking a lot of water too.  Mom seems to think more than normal so she does not leave the water bowl out for me anymore because I drink the whole thing and then I can't hold my bladder, and then I pee on the floor.  Mom gets really frustrated.   Here I am sleeping near my window in the RV.  It's better known as my peeky hole.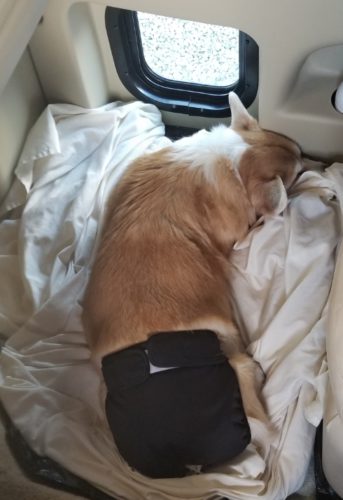 So, in order for me to continue to sleep on Mom and Dad's bed, I have piddle pads and I have to wear a diaper.  It's not very comfortable but it does save Mom's sanity from having to clean up urine puddles in the RV.
Lindsey's Travels
For the past month, I have really been a traveling Corgi.  We logged about two thousand miles traveling around the southeast.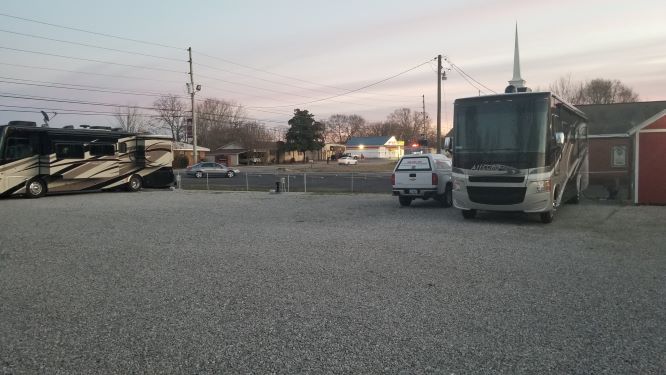 We were in Red Bay, AL where our RV was made.  Mom and Dad had some minor service issues they wanted to be addressed there.  They were also able to do some RV inspections while in Alabama. 
It was cold there!  We had weather that was in the low twenties some nights!  I think this winter has been really cold.  As an older Corgi, I really feel it.  I am really glad Dad bought the infra-red heater to help keep the RV more evenly warm.  I feel much better with it running!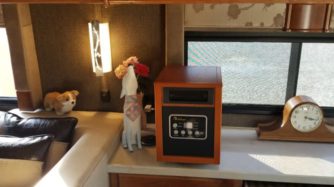 They also took a factory tour.  They said it was really cool to see how our RV was built!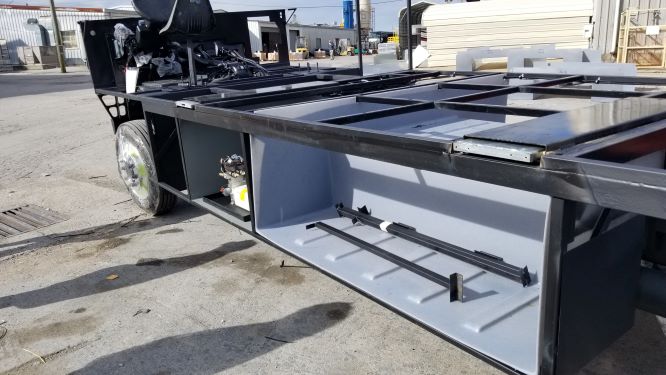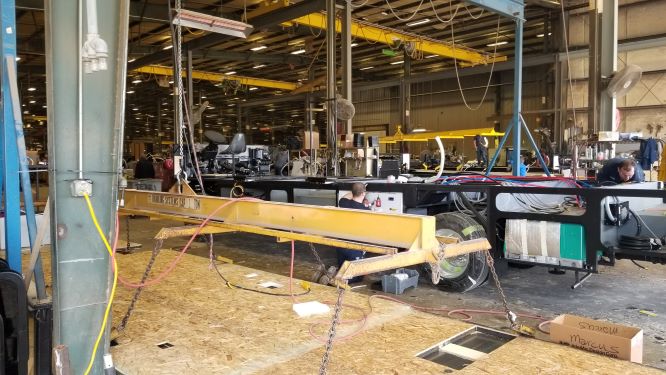 While on the road Dad decided to do his regular leak test on the propane system.  He discovered a leaking hose coming out of the ASME tank regulator.  While in Alabama he had it replaced as it was a special set up that was best purchased from Tiffin.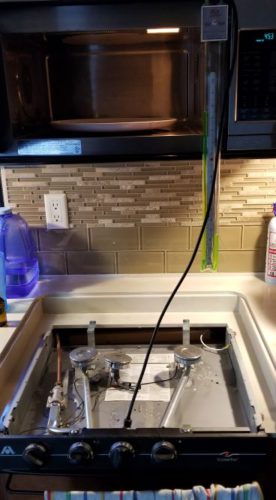 We then traveled into Florida and visited Passport America and MY RV Mail.  From there we headed down to the Gulf Coast in Alabama, spent some time at Harrah's Casino in Biloxi where we were able to boondock in their lot and enjoy being right across the street from the Gulf of Mexico.  We also boondocked around Gulfport, MS where Mom and Dad met with a business client.  It was nice that the weather was warmer there!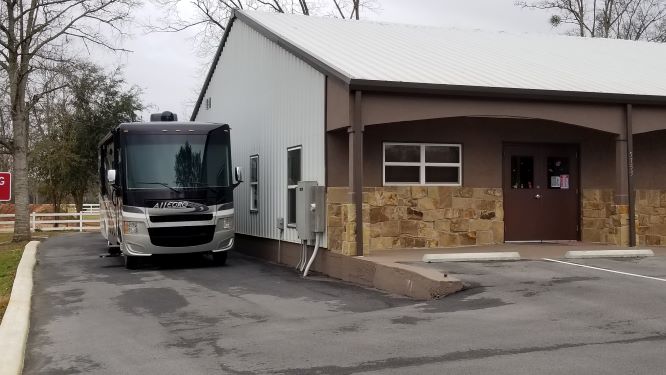 We then traveled into Louisiana and spent some time around the Lafayette area at a nice campground with small lakes surrounding the property.  From there we boondocked a few more nights at Walmart and Cracker Barrel before arriving back at the National RV Training Academy where Mom and Dad teach others about RV inspections and starting an RV inspection or RV related business.
Okay, that's all for now.  Thanks, Dad for helping me write this one.  My paws just can't work the keyboard as they could a few years ago.
Leave me a message below if you want to say hello.  Dad will pass it along to me.
Lindsey out.