Well, a lot sure has happened since my last post!  Unfortunately, it happened to me.
Mom was doing her daily brushing of my fur and noticed a bump on my really cute Corgi butt!  No pride here.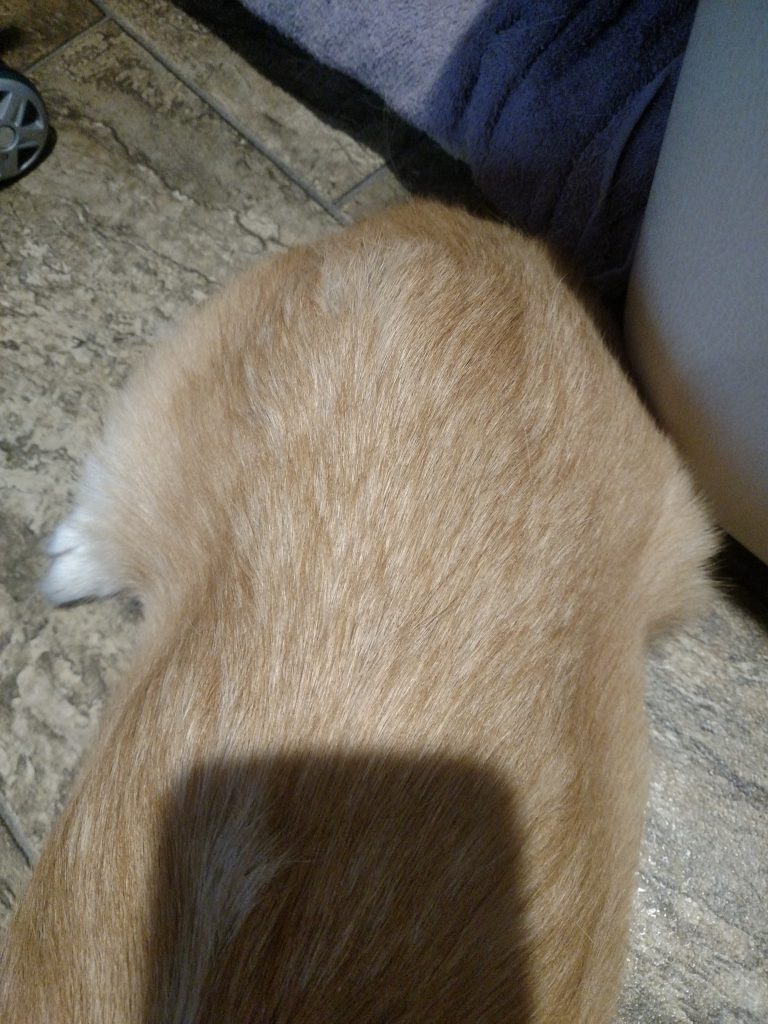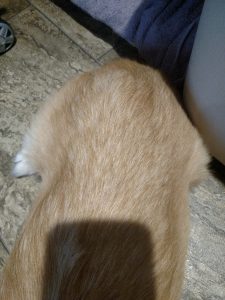 Mom was really concerned and decided to take me to the vet for testing on the new growth.  I did not notice it but Mom is always concerned about me given I will be thirteen on July ninth.
Friends of Mom and Dad were so nice and allowed us to borrow their really big truck to take a trip to the vet that was about eight miles away in the next town.  Taking the RV for short trips can be a pain sometimes!  Mom and Dad usually take the Honda out when they need to run errands, but since it does not have a side car it would be hard for me to travel on it.  LOL
I really did not know where they were taking me until I got there.  I am not a big fan of vets because it usually means I am going to get poked.  And that is exactly what happened.  First, it was sticking needles into the growth on my butt and then they wanted some of my blood too!
I am not sure what was going on but Mom and Dad seemed really sad!  They had to schedule some emergency surgery in order to remove my butt lump.  I don't know what the big deal was but there seemed to be some urgency to getting the thing removed.
I overheard Mom say that if it was not removed I would only have three to six months to live.  Yikes!!
I am so glad Mom and Dad care about me and take care of these things!  I had no idea what was going on the day of surgery other than I got another ride in a rental car.  Mom and Dad had to rent a car because I was going to have multiple trips back and forth to the vet.
So, Mom dropped me off at 8 am in the morning and I was excited to get in there as I remember getting Beggin Strips the last visit.  I am all about the food you know!
I was placed in a little pen, given something and after that, I don't remember too much till Mom and Dad came to pick me up.  I had a thing on my head and some stuff sticking out my butt.  I think it looked bad because Mam and Dad looked really sad again.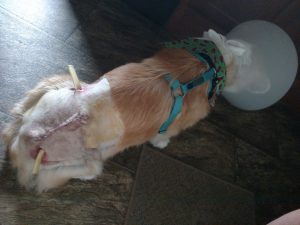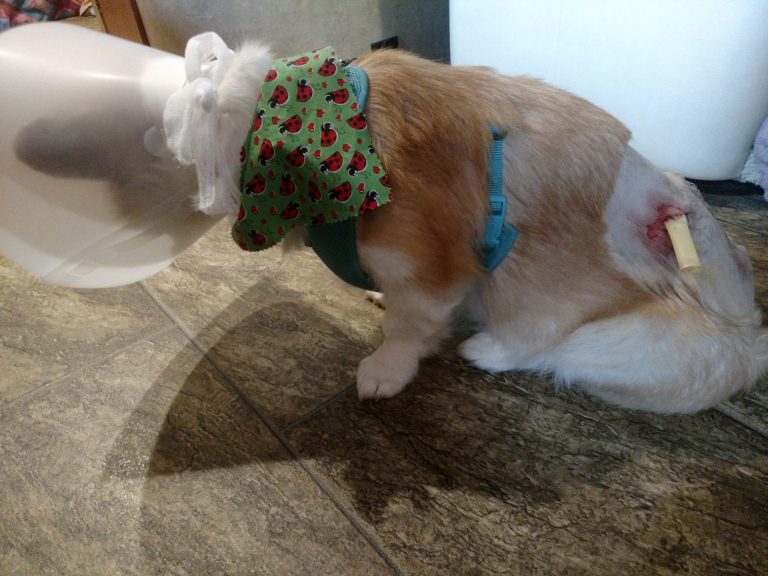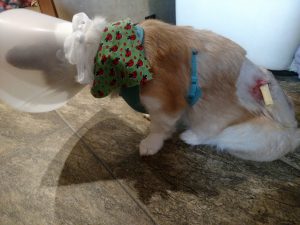 I did not realize how bad I look till I saw these pictures.  Mom worked really hard to keep my incision clean.  I have been taking lots of pills wrapped in chicken.  Yummy!  They are supposed to help me get better.
Mom and Dad had to wait a week to get the report back from the lab on testing of the mast cell tumor that was removed.  I guess the news was good because there was a big cheer when they talked to the vet.  It appears the tumor was the lowest in severity and that they got it all.  According to the vet, there is a low chance of it coming back.  Thank goodness!!
A few days later I had my drain tubes removed.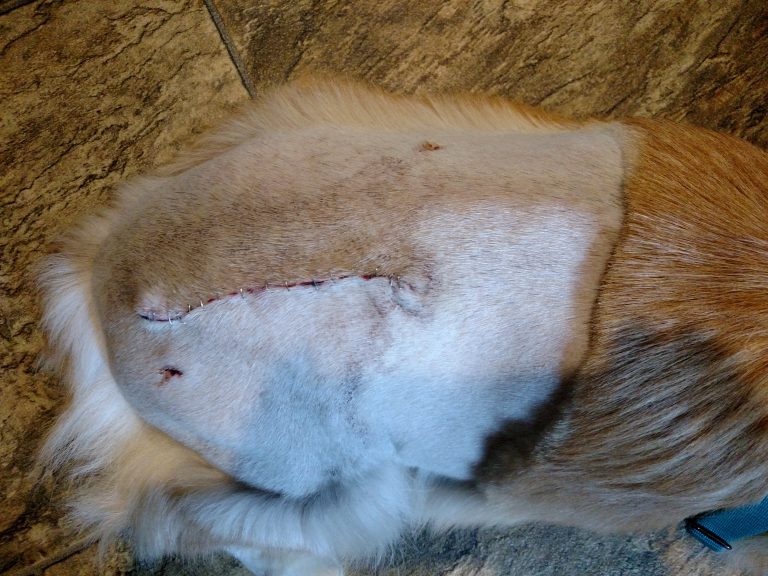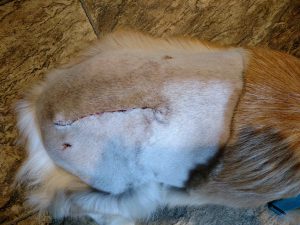 Five days later I had the stitches removed.  The vet was happy with my progress.  Mom and Dad want me to be around for a lot more years.
As of today, my incision is healing well and I am on the mend.  It has not bothered me and I have been leaving it alone, so no more cone on the head.  Yea!!
Mom and Dad are going to be giving me a natural cancer support concoction that she found online after doing lots of research.  They have been big fans of essential oils and herbs for many years!  So they are going to get something specifically formulated for us four-legged furkids.
Thanks, Mom!   I hope to be doing my bark report for many more years to come!!  Please share your furkids experiences if you want to in the comment area below.
Until next time . . . . .