Is Starlink for an RV the real deal, or is it just a waste of money? This will depend on the RV user's needs and the ability to want to pay the monthly cost for the mobile service.
Are there other options for reliable WiFi service other than Starlink for an RV? Yes and no. It depends on the carrier the user chooses and the area of usage that RVer requires service.
Pam and I have been traveling the United States full time since 2008. We have had numerous WiFi services that we have tried. We can even remember RVing in 2003 using a cellular device hooked by wire to a laptop in order to have internet access while driving down the road. And that was on a flip phone. Wow, have things changed since then!
We have been using Starlink for about a year now. We have a mobile plan that allows us to roam the country a have satellite connectivity almost anywhere we go. Currently, the coverage map looks like this.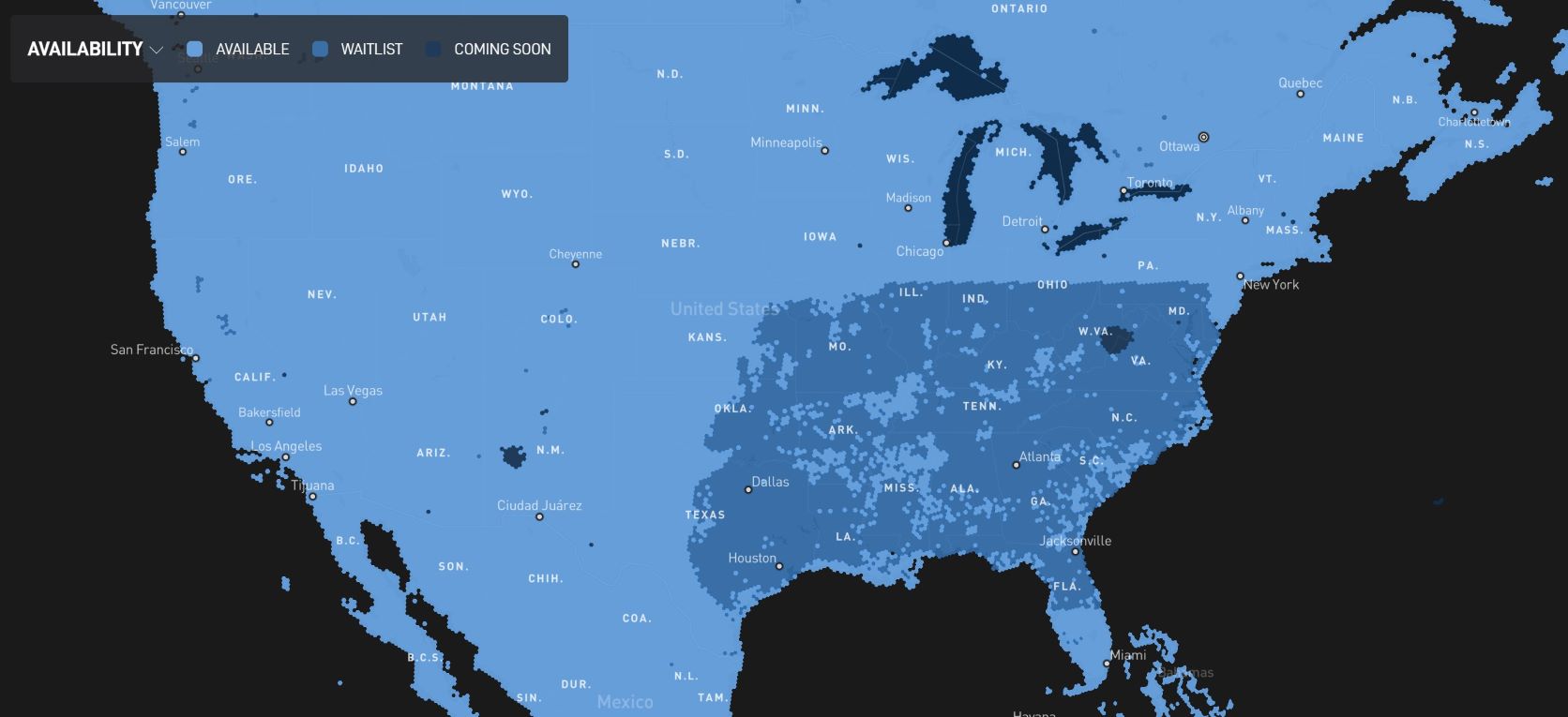 We have been in areas listed as waitlisted, but we have had no issues.
The main issue people have with Starlink for an RV is the cost. The equipment is nearly six hundred dollars, and the monthly plan for RVers who roam is one hundred fifty dollars per month. The plan does allow to halt service and restart when needed, but I would think most full time RVers would not need to do that.
The Equipment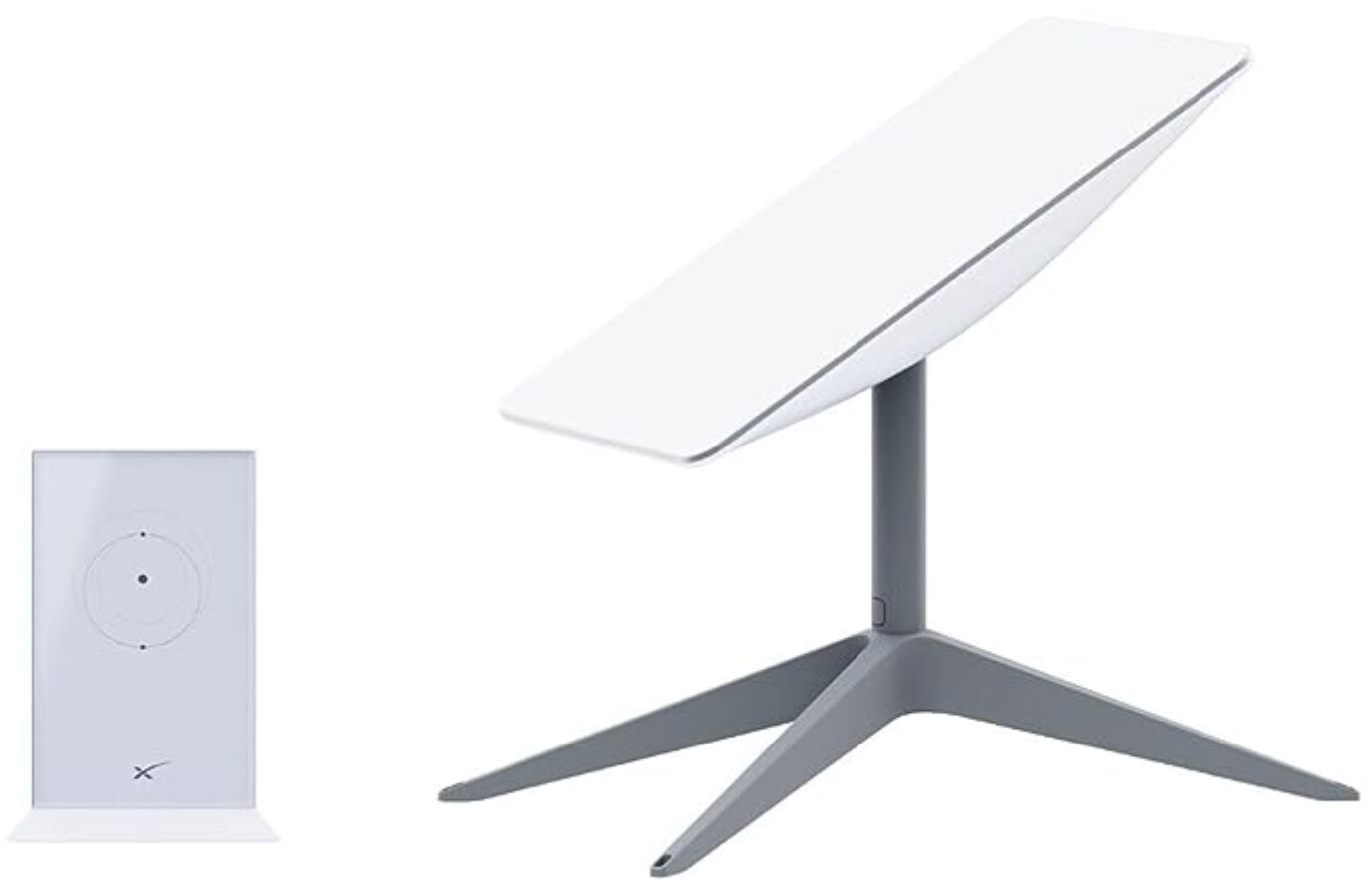 The equipment is simple and easy to set up. Storage can be an issue for some, but we have kept the Starlink for an RV stored in its original shipping box while we travel.
Some have asked what the future reliability of Starlink for an RV will be. Will the service continue to improve as more satellites are launched? Will the service remain economically viable for the Starlink brand? Will the service continue to increase in cost? Time will tell.
Since we have been using the service, which started at one hundred and twenty-five dollars a month, it increased to one hundred and thirty-five dollars shortly after, and we are currently paying one hundred and fifty dollars a month.
The Service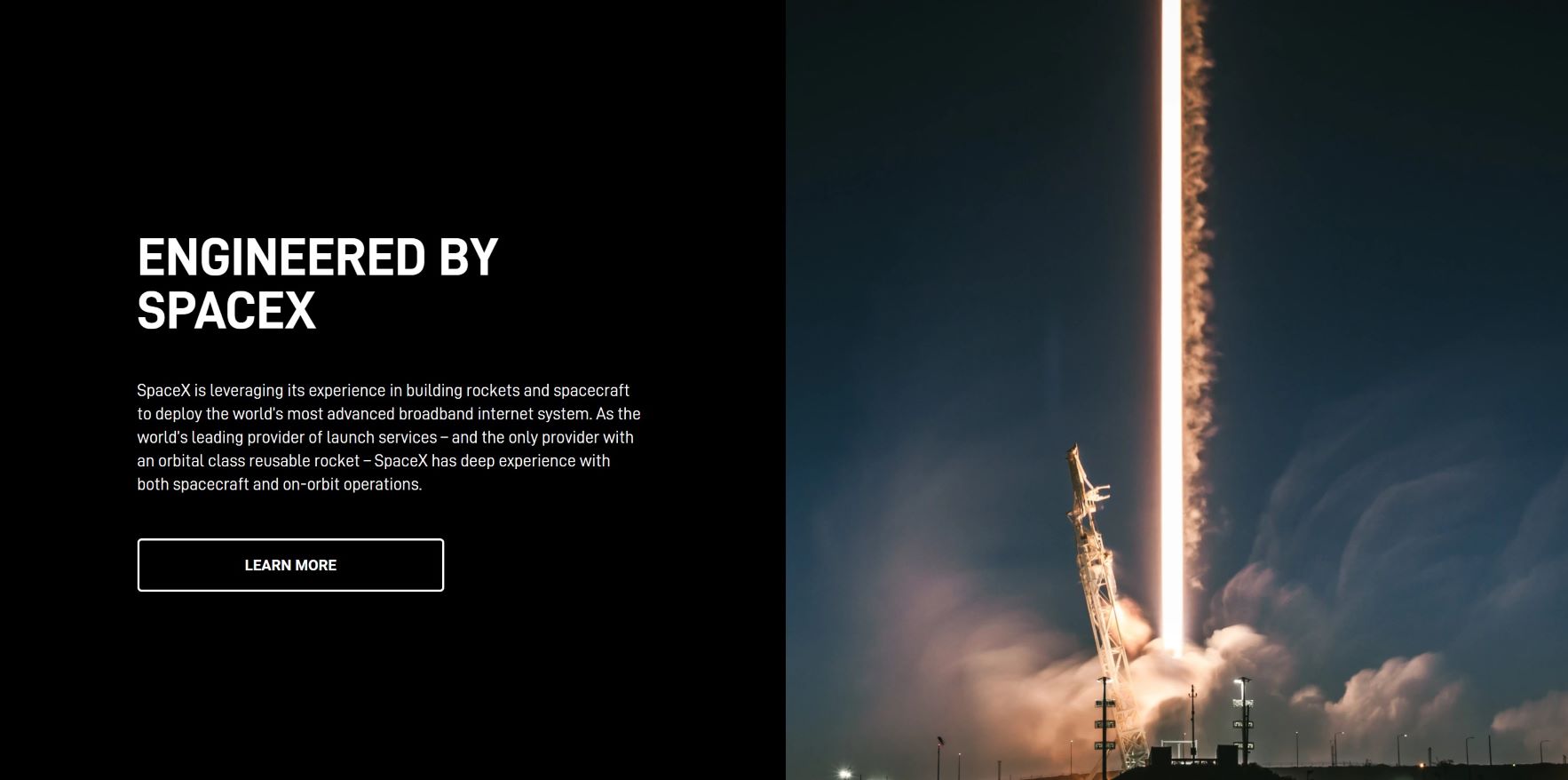 What will the cost be a year from the date of this writing? Even if it increases to two hundred dollars a month, the question has to be asked, Is Starling for an RV worth that cost?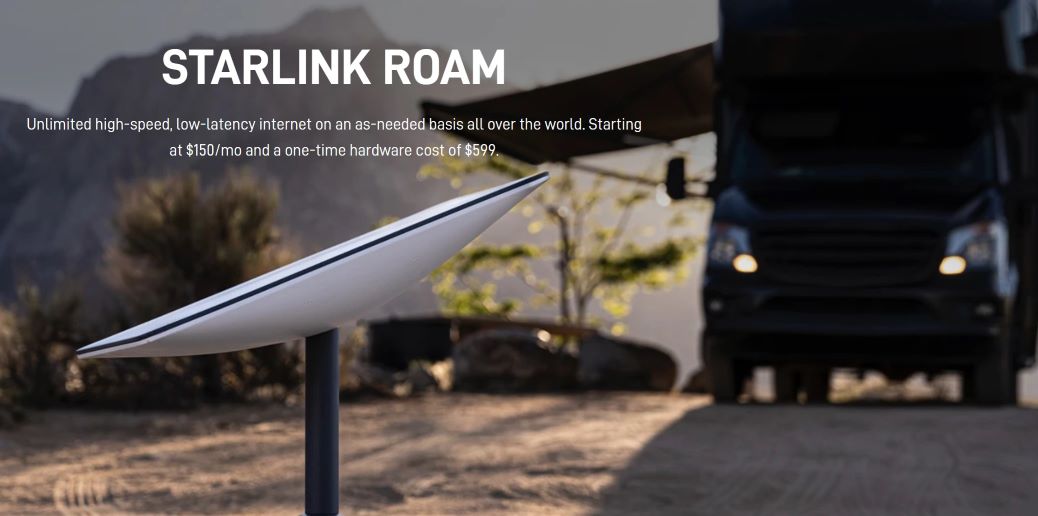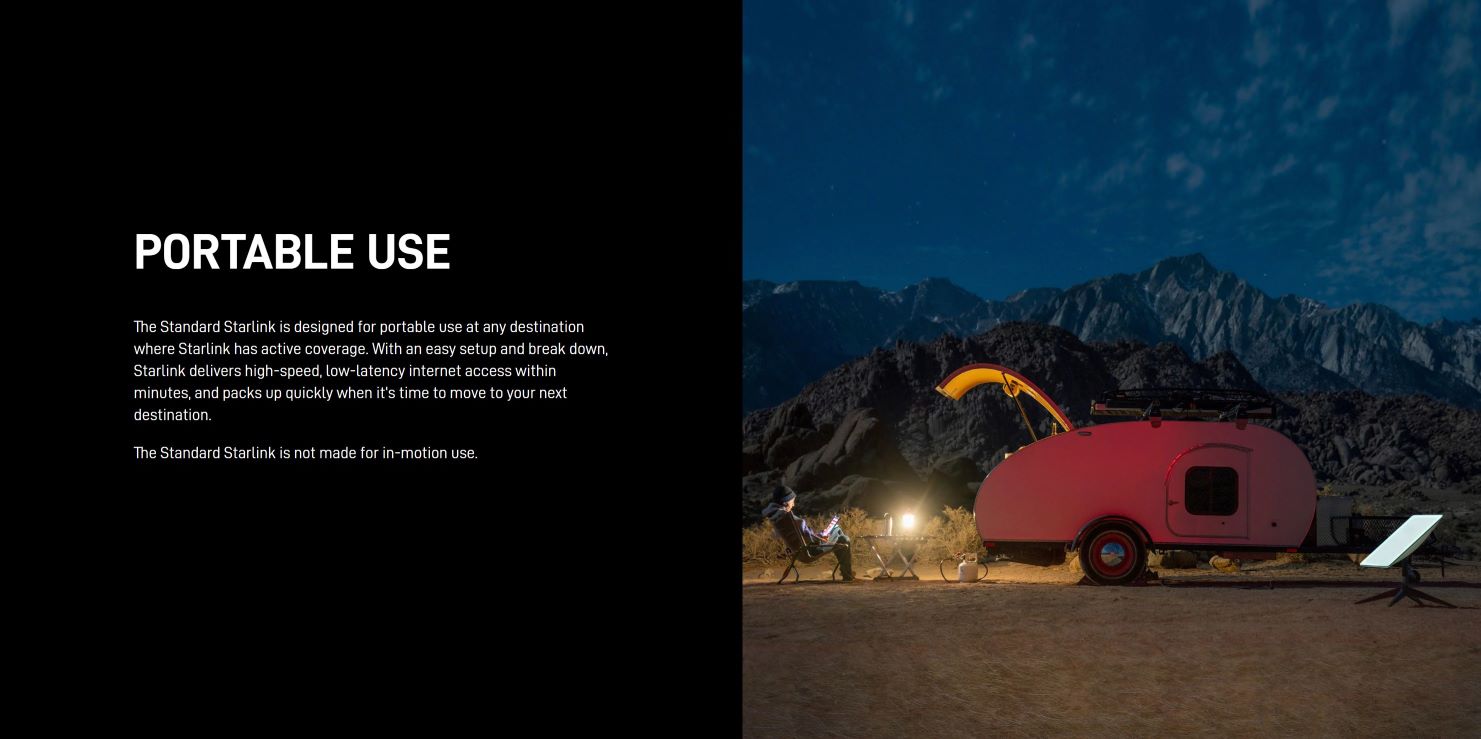 With the right setup, one can use Starlink for an RV while in motion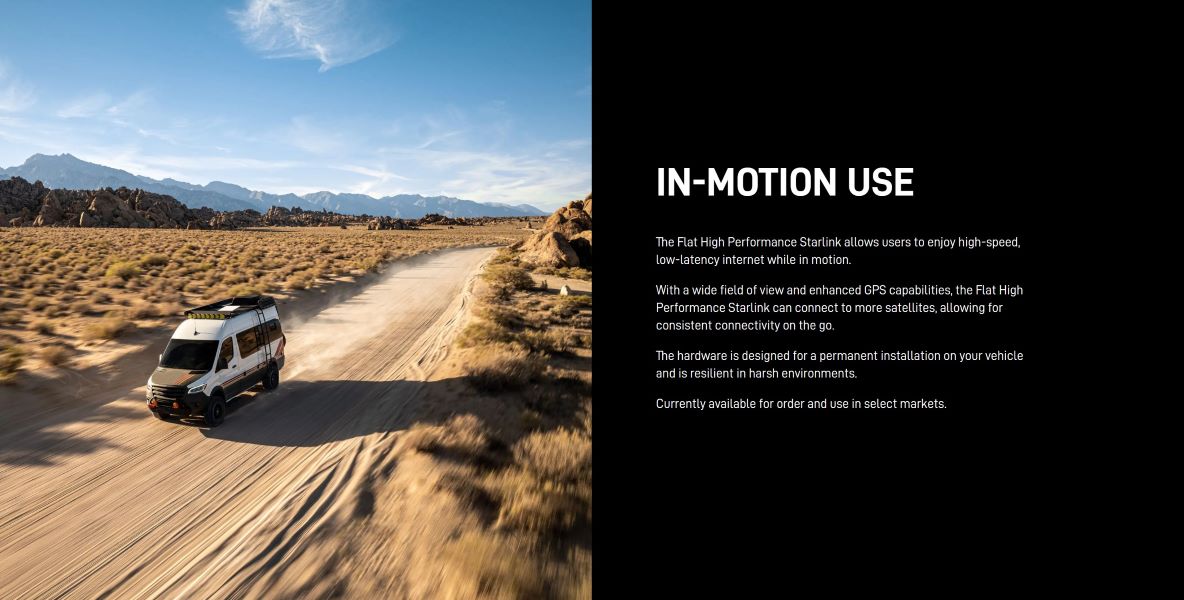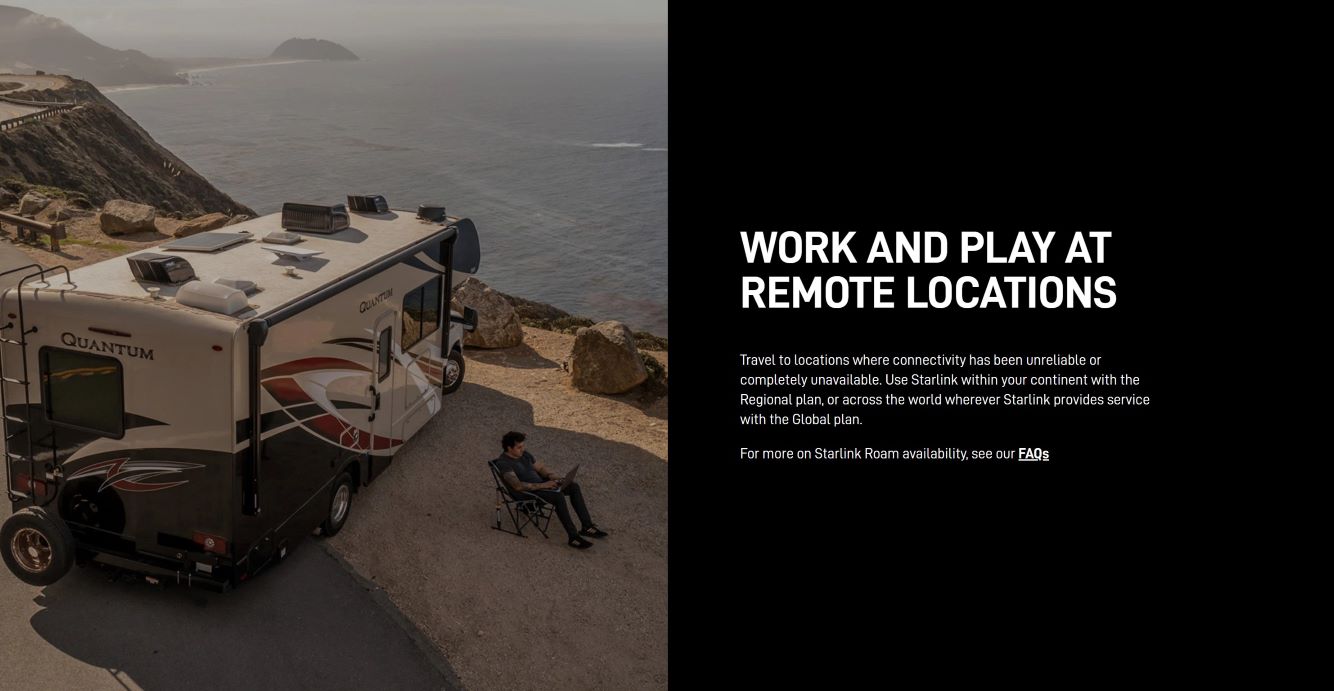 Starlink for an RV does not require any contract to use their service. Some may find this comforting. However, if the service is discontinued, then the equipment cost is lost.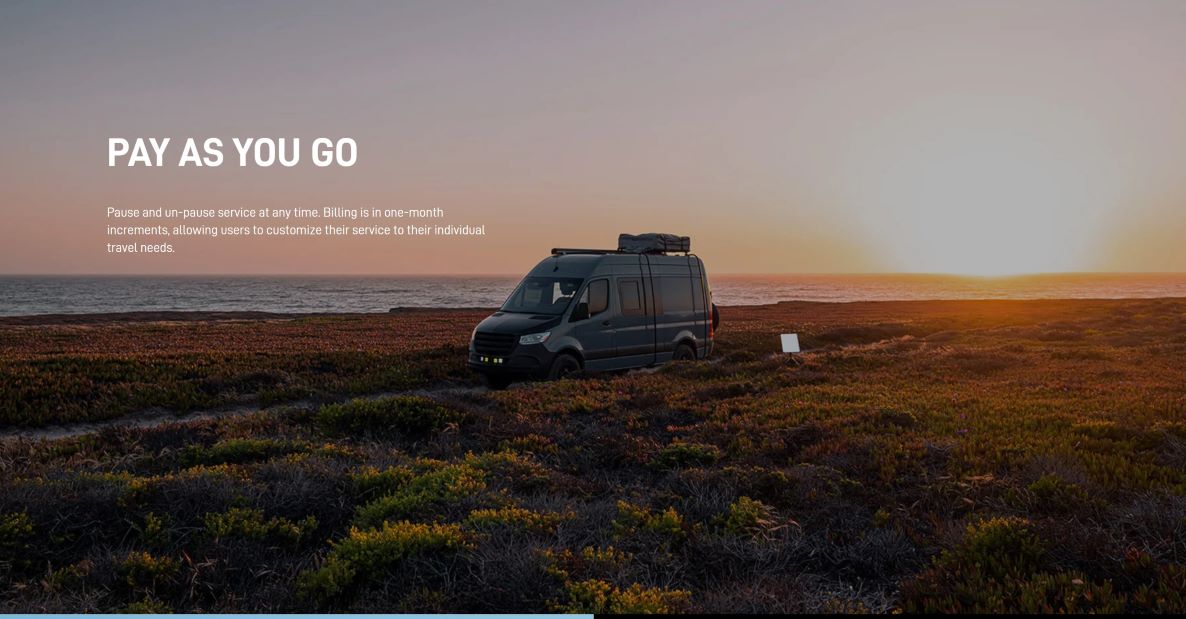 Setting Up
So for us as full time RVers and those that run their business out of our RV home, we chalk up our monthly fee as a business expense. That is the benefit of having a side hustle when enjoying full time RV life!
Setting up Starlink for an RV can be done in many different ways. Some mount the Starlink unit to the back of the RV via the RV's ladder and a pole system.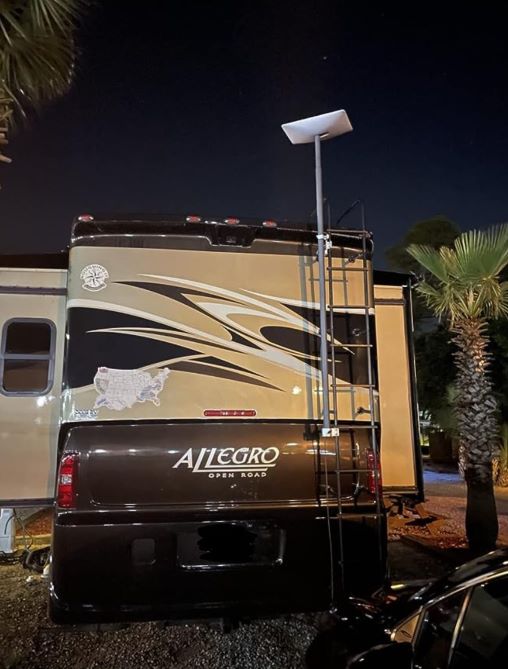 This type of setup can be removed for travel, or the pole brought down in height so that the satellite receiver is no higher than any other roof component on the RV.
Some want to mount the unit on the roof and leave it there during travel. The issue can be getting the cable from the unit into the RV. It's not something that can't be overcome, but it does require careful consideration to not create a water intrusion point.
Also, if parked under trees, service will be lost. Being able to move the Starlink unit around can avoid that issue.
There are two parts to the unit, the satellite receiver and the unit, that can be inside or outside to send a signal for devices to connect. It does work better when it is located inside the RV versus being in a storage compartment outside the RV.
This is how we set up the Starlink for an RV in this particular RV park and the RV orientation.
Where to Put the Router?
We keep the unit on its original stand and move it around the RV as we travel to different sites to get the best signal without obstructions. This is important as we move to different locations many times a year.
We have the router inside the RV, so we run the cable through the passenger door, given that we have a Super C RV with a driver and passenger door in the front cab.
Once set up, we use the Starlink app to restore service to our devices. It is a simple process and only takes a few minutes to restore our connectivity.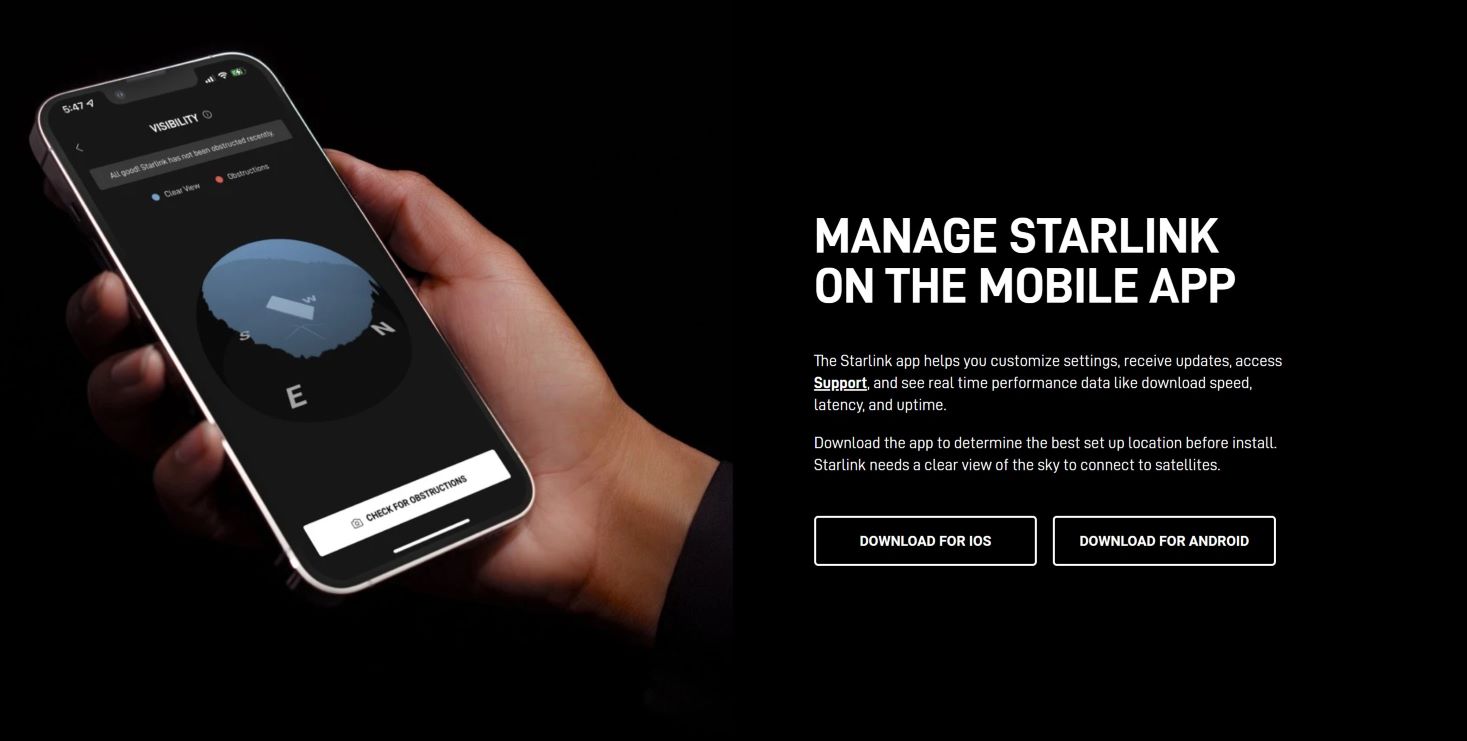 Speed Test
What speed and latency can you expect from Starlink for an RV service? Just having run a test during what I would consider peak hours, I got 111 Mbps download and a latency of 26 ms.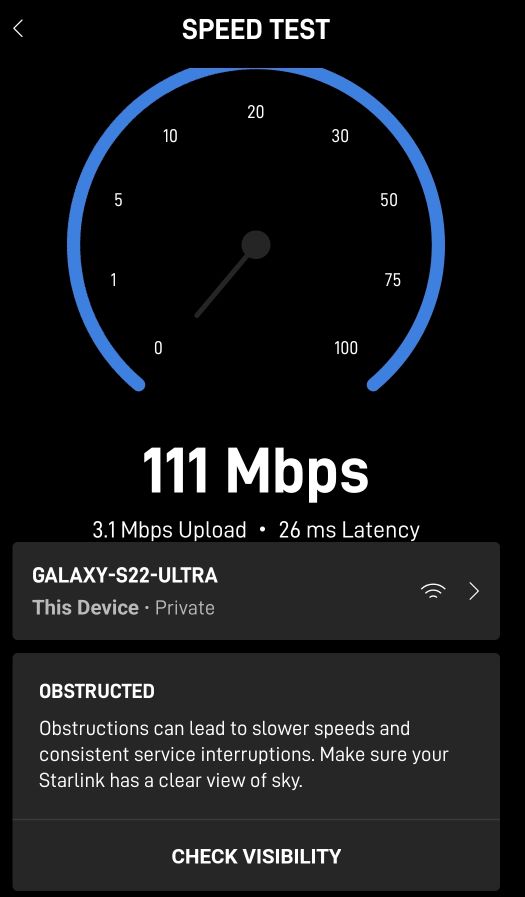 Are there times that outages occur? That depends on your location and what visibility you have to the northeastern sky. If you have a clear view, then outages will not be likely. If you are trying to receive a satellite signal through the trees, then outages may occur as Dishy seeks out a satellite and a satellite signal.
So what are the pluses and minuses of Starlink for an RV? Based on what I have discussed here:
Pluses
Fast speeds for streaming movies and gaming.
Easy to set up and take down using the original stand and cabling.
Reliable service.
Auto billing with no long-term contract.
For those running a business, the business absorbs the cost, and it becomes a business write-off.
Minuses
Some may consider the current RV roaming rate of $150/month expensive.
Rates will increase over time.
Have to spend almost $600 for the equipment.
Depending on your RV, may require additional equipment to make things work right.
Overall, we support Starlink for an RV after one year of everyday usage. We still have an AT&T MiFi unit that we use during travel days and while away from the RV. Successful WiFi connectivity while living the full time RV life requires multiple sources. We feel you need one as a backup, even if it's a smartphone that can be a mobile hotspot. It all depends on the mobile carrier that you have.
We hope you find this information useful as you continue to investigate Starlink for an RV. But our recommendation, based on our experience, for full time RVers is to buy in now!