Pam and I get questions all the time about how to live the full time RV lifestyle. We decided to take a lot of the more common RV questions and answers that we hear a lot and share them here. We have divided them into general type categories to help you find an area of interest if you don't want to read them all.
Check back often as we will be continuing to populate this page with more questions and answers as we have time to do so.
General Full Time RV Living Questions
Q – So who has purchased an RV a good distance away? What's the best way to logistically accomplish this?
A – The first concern would be to purchase an RV without going to see it first. If this is going to be the situation the best way to handle that is to hire a knowledgeable person who can go and check out the RV to see if everything is working and it is safe to hit the road. The NRVIA is an organization whose members do just that. They are individual business owners who are mostly avid RVers. Once contracted they can offer a choice of RV inspection levels that suit the needs of the RV buyer. They generate a detailed report, with pictures and video, that gives the RV buyer the information they need to make an informed decision before purchasing an RV that they have not seen first hand.
Q – We are starting to look for our RV now. We have a Goldwing that must go with us. We want a fifth wheel RV. Do you have any input on a toy hauler versus a non-toy hauler 5th wheel and pulling a small trailer for the bike? Is it even legal to have a truck pull fifth wheel RV and another trailer? I really don't want to have to change to another RV down the road.
A – When Pam and I had our Newmar Kountry Aire fifth wheel RV we also had a small two-wheel Honda. We had a similar problem but opted to build a custom platform on the back of the RV to store it during travel. We had to be careful to not exceed the cargo-carrying capacity of the RV by adding it. We looked at the trailer option, but in some states, we would have been illegal due to length restrictions. These were states mostly on the east coast. The other reason we opted not to go the trailer route was the amount of up and down movement of the fifth wheel on rough interstate highways. We did almost have the Honda almost fall off even though it was strapped down and its front-wheel chock. This was due to the whiplash effect that occurs on fifth wheels over dips in the road. And this was even with a dual-tandem RV, MorRyde suspension, an air hitch, and air ride on the trucks drive axle. So, that being said, we would suggest avoiding the trailer option and go with the toy hauler. When the Goldwing is not onboard that space can still be used as living space with just a little effort: put down an area rug, use folding chairs, inflatable furniture, folding tables, etc.
Q – We have not run into the 10-year rule at parks until now. How strict do places tend to be? Are there ways around it? What's been your experience? Our travel trailer is older but is in great condition.
A – Some parks are very strict about this rule while others are more lenient. We have found that the more expensive the RV park rates are the more they adhere to the rule. The clientele tends to look down their noses at other RVers who don't have the nicer ones that they do. The more moderately priced RV parks will allow older RV's if they are in good condition. They will want to see current pictures of the RV before they approve of any stay. We were in one park where they want you to come and spend a night before they approve longer stays. We just called a park for a one-month stay and we were asked to send pictures of all four sides of the RV as well as a picture of our tow vehicle.
Q – This is our first day of full time RV living! It is a little traumatizing setting everything up. How long will it take before things get better?
A – We understand the overwhelming feelings of downsizing and moving into a full time RV home. When we did that in 2008, we left a 3,800 SF home and slowly transitioned into our RV. It was overwhelming considering the amount of stuff we had. We got rid of most of it during an estate sale, but the other twenty percent took years to sort through and then finally decide to let go of it. Once we realized that all our stuff was the excess weight that made our RV too heavy, it was easy to decide it had to go in order to be safe on the road. Now that we have been on the road this many years, we have a rule, something in, something out. Also, if we don't use something for six months that means we probably don't need it anymore! Once we got rid of all the useless items we had in our RV home, we had plenty of room in the RV for the remaining items. We have also learned more about the lifestyle over the years: how to live it, what you really need, reducing the kitchen items to just what is necessary, and getting rid of unneeded clothing and shoes. All the rest came with time. Don't eat the elephant all in one bite!
Q – So as we near wanting to close a deal on a Class A Diesel pusher, any advice for checking things over ourselves to open negotiations?
A – Not knowing what your experience is an RVer, it is hard to know how to best answer your question. For knowledgeable RVers, it is easy to suggest that they go in and operate everything to be sure it is functioning. There are still however things most RVers don't know what to look for, so the counsel of a certified RV inspector would be the best recommendation.
Q – How does one find boondocking sites? Is there a list somewhere? Or an app or website?
A – Here are two sources that you can use: boondockerswelcome.com and freecampsites.net.
Q – Full time RV living has been my dream for a while. My husband and I love traveling and want our kids to see the world. My husband already works from home, so that is not an issue. However, I legitimately love my job and it definitely can't be done remote. I'm a group fitness instructor for a 30 min, high-intensity boot camp. I only work about 3 hours a night and get paid pretty well for what I do. I love my clientele and my boss. On the other side, I miss traveling so much. What would you guys do? Is there some other option I'm not thinking of? Thanks!
A – If there is a will, there is a way! Our feelings are that if you can perform a service while living in a sticks-and-bricks home, you can also do it on the road. It just takes belief in yourself and that you can step out and do what you have been doing but on your own. Do you have faith in yourself that while in an area that you could rent space in a local fitness facility and hold a class? Don't you think the business owner might like the idea because it will bring them, clients? They would probably even advertise for you. You could also speak to your current employer, share your plans, and see if they would be willing to help you with your on-the-road activities.
Q – Reading up on Class A's and I am assuming that a diesel chassis is the way to go, 35′ – 40′ range, and two to three years old. Should we stay away from Thor? We are also looking at the Newmar and Tiffin brands. Are we looking in the right place? We really don't have a need for bunks or even the dinette style booth. We would prefer two comfortable recliners versus two sofas. Is it easy to swap out this stuff?
A – There are a lot of valid questions here! What brand is best for the RV buyer is different for each person depending on wants, needs, and most importantly, the budget. Certainly, Newmar and Tiffin are on the more costly end of the scale compared to Thor. But, remember, you typically get what you pay for. The best way to decide the right brand for you is to rent one. That is how Pam and I decided on our first full time RV home. Typically the higher-priced RVs are suited for couples, not families. That will take care of most of your concerns mentioned here. If you fall in love with a used RV and the furniture is not to your liking, it can always be changed. All it takes is more money!
Q – I'm just in the planning stages of going full time and have a couple of years till my son graduates. I want to take my time and ensure I'm in the right RV from the start. That being said, I have a few questions I'm hoping you can chime in on!
A – A lot of questions regarding beginning the lifestyle are answered here on our website. Perhaps the articles regarding full time RV planning will be most helpful.
Q – Should I buy a new trailer or a used one? I see a lot of posts about people having issues with new trailers and that they aren't well made anymore. This makes me think an older trailer that needs to be renovated would be better, but then I see that a lot of parks won't let you in if your trailer is over 10 years old. Can an older trailer have the outside painted to make it look newer?
A – Whether to buy a new RV or a used one is always a big concern. We don't feel that a new or used RV dictates the quality of the RV builds. When Pam and I decided to start the full time RV lifestyle we knew that buying used was a better way to go because RVs depreciate so quickly. We figured that out by looking at what the cost of a two to three-year-old RV was cost compared to the same one that was new. So, we found our first full time RV home by spending lots of time researching and renting RV's. Once we decided on the type of RV and the chosen manufacturer we went looking for one that was slightly used. And we found it! It had been hardly lived in and it was half the price of what it would have been if it was new. An older RV would have been even cheaper. We did not want to do any renovations of any kind so we bought one a few years old. The ten-year-old RV rule can be in place in some RV parks, but we have found if the RV is in good shape, and looks presentable and does not have AC units hanging out the windows, RV park owners will make exceptions to the ten-year-old rule. We have seen people pay fifteen thousand dollars to have a ten-year-old Class A RV painted. It looked like new!
Q – I know that this is a very subjective question but I'm going to ask it anyway. We have about $30,000 to spend on a fifth wheel. We will spend a considerable amount of time in it, probably months at a time. If your options were a somewhat newer but lower-end unit or a 2008 or so higher-end unit such as a Mobile Suites, which route would you go? I'm only looking at the fifth-wheel RVs. I realize it depends on how the camper was cared for but let's assume all things are equal as far as care.
A – First off, $30,000 will buy a much older RV. Recent research showed that a 2008 Mobile Suites 5th wheel RV costs more than that in RV Trader. That being said, the price might be able to be negotiated down if $30k is the top of the RV buying budget. Pam and I would always consider buying an older used RV rather than a new one. We would not consider one that is ten years old, but more like two to three years old. For full time RV living, we don't want to have to start replacing costly items that start wearing out at that age. But that is us. Others may feel differently.
Q – We started looking for somewhere to stay in mid to south Florida for the winter. Wow, the prices are getting out of control. Any suggestions for other reasonably priced alternatives? How cold is Arizona or South Texas?
A – Pam and I have spent winters in South Florida. Yes, it is expensive, especially from January to March. That is when all the northerners want to flock south. It's called supply and demand. There are only so many RV park spaces available and the demand is increasing each year. That means RV Park owners can charge what they want. One year Pam and I stayed in Florida for the winter, but we moved around with no cares for the location we were staying. We went to the Tampa RV Supershow and visited all the RV Park owners that were there and we asked about specials that they were offering to lure folks to their parks. We spent a couple of months moving to different RV parks around Florida staying a week or two and then moving on. We paid around $99/week. Much better than $800 to $1,200 a month for the same spot for three months! As far as Texas and Arizona, the same situation exists. If it's warm in the winter it is likely to be expensive depending on what you consider that is.
Q – I want to carry all my stuff. I will not have a storage unit. Everything I own will be carried with me. How will I know that I can carry everything and not overload the RV?
A – This is a great question and something that is better dealt with before the RV is purchased. If you know what you are going to bring with you and know how much it all weighs, you will know what kind of cargo carry capacity to look for in the RV you are purchasing. RV's after 2008 now have a yellow label that specifically lists how much the RV can carry when loaded. We had a fellow RVer friend who weighed all his stuff, figured out where it was going to be in the RV, and then calculated the pin load based on all the stats he had available. A little geeky, but you see that anything is possible. What Pam and I did was to load the RV as best we could and then we had it weighed at an Escapees SmartWeigh facility. They weigh each tire to determine the load on each one. When we did this we found we were overloaded: too much weight on the rear axle. So we moved heavier items forward and got rid of some more unneeded items. We are now able to carry a full tank of water for boondocking and not exceed our gross vehicle weight rating with all our "stuff" on board.
Q – I'm in the "planning phase" for going full-time and I am looking at taking the leap early next year. In trying to fully prepare myself for what to expect, I am doing a ton of research into every aspect of RV living. So now I'm looking at my biggest fear, and that is plopping down a significant (for me, anyway) amount of cash on an RV and truck to pull it with and not end up with something that will fall apart on the road in a short time.
I've been reading a LOT of reviews on RV's and they are filled with horror stories of one thing after another breaking down on the first or second trip. A lot of these stories involve brand new RV's. Everything from the fridge failing to problems with water leaks everywhere on the unit. So, I would like to know your thoughts and experiences around this issue of quality on new and used RV's. I can't afford to make a mistake and end up with thousands of dollars in repair bills that are not or will not be covered. I'm retired and living on Social Security and a pension from my work, and that is NOT a lot of money, so big repair bills could easily sink me. So, what is the chance of getting an RV – either a travel trailer or 5th wheel that won't fall apart on me while living full time in it?
A – Certainly there are no guarantees in life when it comes to RV's. Both new and used units can have problems. One thing Pam and I have found as full time RVers is that it is a lifestyle that one does not want to adopt if money is really tight. You won't enjoy it if you are constantly worrying about things breaking, and they will! If you plan to move around that is going to cost serious dollars depending on how far you travel. As far as choosing the one that is right for you, perhaps this article will help you. Also, the old adage that you get what you pay for holds true for RV's. At least it used to. An older Newmar Mountain Aire 5th Wheel beats a new 5th wheel in the same price category, hands down. They were just built better than they are now. Teton was the same way. These are both heavy RV's because that are built like tanks! Our Newmar Kountry Aire was solid! We had friends who had a triple axle 44′ Teton and it was well built. I can't say that about many new 5th wheel RV's these days. I have noticed that travel trailers are even lower on the quality level. Some people swear by Grand Design but I am not so sure. Either way, you slice it, an RV purchase is a gamble and you have to be prepared to handle issues that will arise as you live in them. This is just my opinion, okay? It has been formed from having been around the industry for many years.
Q – My husband is curious to see if you live in your RV in colder locations and where there is snow?
A – Pam and I have spent a little time in cold weather, and snow, when it moved in unexpectedly. It was not a planned event. We typically head south below the freeze line to avoid colder weather and snowfall. When we have encountered freezing temperatures and snow we keep the water service disconnected. If you can't do that you will need a heated hose in order to remain connected to a city water source. But even with that the RV parks water service can freeze the other side of your hose connection. Our feeling is that when it gets below freezing it is better to use the onboard water pump and use the water in our fresh tank. Also, when it gets really cold you have to be sure your storage tanks are kept warm in addition to the RV's plumbing. Any water lines that are exposed to freezing temperatures could lead to bursting plumbing. Our other concern about being in a snowy climate is that over time, the thawing and freezing of ice and snow on the RV roof can lead to possible areas where water will have a chance to penetrate the inside of the RV.
Q – I recently became a full time RV'er living in a travel trailer. I live in the south with mild winters and sometimes the occasional freeze will occur. How do you keep the water hose hooked to the RV from freezing?
A – You either have to wrap it with heat tape and insulation or buy a heated water hose. Some say that leaving the water run with just a trickle coming out of the faucet will keep the hose from freezing. It depends on much below freezing it gets whether that will keep the hose from freezing or not. Typically, travel trailers are not that well insulated and even with a heated hose, other parts of the RV's water system that are exposed to colder temperatures could freeze if it gets really cold. We had a class C RV that was not designed for full time RV living that we exposed to temperatures in the teens. The RV park's water service froze. We had disconnected from it and used our freshwater tank supply. But, we also put a service light in the plumbing bay to keep the plumbing from freezing. Without that, we might have had frozen water lines as the plumbing bay was not heated or insulated.
Q – Ok, this question is for the class A owners. We are considering going from a 5th wheel to a class A RV. I am finding that the Class A RV's don't have much storage, nor a pantry in the kitchen area like the 5th wheels do. I feel like once I manage to find places for the dishes and small appliances there won't be any place for food or vise versa. Where do you all put everything?
A – We have owned full-time living RVs: a Class A and 5th wheel RV. Each RV was purchased to suit our needs, and one of those needs was in the kitchen. We are not LEO's (Let's Eat Out) like a lot of RVer friends we know. We use our RV kitchen each night. Yes, our 5th wheel had plenty of room in the kitchen with its U-shaped counter setup. It had a pantry cabinet as well as plenty of cabinet storage. Our current Class A RV does have ample countertop space and plenty of cabinets as well. We don't have a full-size pantry cabinet, but more of a spread-out arrangement. Again, our current RV was purchased based on our current needs. We switched over to a Class A for more maneuverability, comfort on travel days, easier and safer boondocking, nice basement storage from front to rear, easier setup and breakdown of camp, and access to our home and its features while driving down the road. If you want it or need it while driving, the co-pilot can go get it. When you arrive in the pouring rain you don't have to go out to hook up power, just turn on the generator if you need it. Same with boondocking. If conditions change while dry camping and safety is a concern, you can turn the key and leave. These are just some of the reasons we are now in motorized RV's as opposed to a towable RV.
Q – What are the costs of living full time in an RV beside the RV payment and RV Park fees?
A – Some parks will charge you for electric service in addition to the monthly fee. You will have to pay for your propane usage, which in the winter can be significant at $3+ per gallon. If you do not have a washer and dryer on board then there will also be that cost. There is vehicle insurance for the RV and tow vehicle, groceries, health insurance, vehicle license plate renewal fees, internet usage, cell phone costs, possibly a monthly charge for an extended warranty policy on the RV, mail forwarding service, and perhaps a monthly budget to save for unforeseen issues that may come up with the RV. If you are handy you can fix eighty percent of the issues that occur with RVs yourself, but some parts are not cheap! Motorized RVs require regular maintenance as do tow vehicles so a monthly budget for service issues on the motorized components of the RV might be another good thing to save for.
Q – What do you miss most since you have been RVing full time?
A – Not a thing!! That was an easy one to answer. Pam would say a yard to let the dogs out to go potty, but that's all for her.
Q – We are wondering what you pay for monthly parking fees and what it includes.
A – This is a common question among new RVers looking to full time RV. Rates can vary significantly depending on what part of the country you are in and the time of year that you are staying. For example, Florida in the winter can be $600/month or more, plus electricity charges. At the same time of year, you can go to Texas and pay $400/month. Head towards the beach and rates will be even higher. These fees will include water and sewer, and electricity may be included or as an extra charge. We have found that paying the monthly electric charge works out better for us.
Q – Just wondering how many people full time RV to save money? I just looked at RV lot rent prices in my area and most charges are between $300 to 600 a month. If you add an RV payment on, you are at a house payment. I know if you go for an older rig, the payment would be less. What are your thoughts?
A – Yes, you can live really cheaply in an RV if you buy an old one, have no debt on it, live in a cheap RV park, and don't move the thing. Some people call that being trailer trash. LOL! But, that is not the lifestyle that Pam and I were going for. We adopted the full time RV lifestyle to travel, to live where we want to live, and to operate our business in whatever part of the country that we wanted to spend time.
Q – I am fairly new to this full-timing idea. When folks talk about boondocking, does that mean on any land at any place you pull off at? Or are there certain state-owned properties that you use. How about if where you are is privately owned but not fenced?
A – Boondocking is a term used by RVers to describe RVing without being connected to water, electric, or sewer. Because you are not connected to any services it is also called dry camping. Other terms you might see that all refer to boondocking are free camping, wild camping, and displaced camping. Wherever it is that you do this you need permission from whoever owns the land to stay there. For Pam and me, we like Walmart, Cracker Barrel, Cabela's, Pilot/Flying J Truck Stops, and Rest Areas that allow overnight parking. We get permission from all these places to stay overnight before assuming it's okay. Also, when boondocking in places of this type, the slides stay in, jacks remain retracted, and we leave the area as we found it.
Q – Is purchasing an extended warranty worth it for our full time RV home?
A – This is a personal preference on this one. Given how much RV's cost and what can happen to them, to spend $3,000 to $7,000 for extended coverage might be beneficial to the new owner. If someone is handy and can afford to pay out of pocket and do the work themselves, perhaps this may not be a good option. But for someone who is not a hands-on individual, this could be a really good option. As an example, just to replace a 4-door refrigerator, it could cost $4,000!

RV Interior Questions
Q – I'm looking to replace the furniture in my fifth wheel. Has anyone ever put in a residential loveseat or couch? Where would you find more residential type of furniture that would fit in the spaces where my current furniture is located?
A – There is one main issue to consider here when replacing anything, or adding anything inside your RV and that is weight. RV furniture is built to be lighter than its residential counterparts. It can also be a bit smaller for the same reason. RV furniture can be replaced with nicer options but we would recommend buying it from a source that makes furniture for RVs. The other issue to consider is that any furniture that is replaced needs to be bolted down. Furniture that is not fixed to something will move during travel and possibly damage the RV, or if it is a motorized RV, the occupants. If the RV is never going to move then this, of course, is less of an issue.
Q – I absolutely love being a full time stationary RVer, but I hate our mattress. I wake up every single morning with an aching back. I can't wait to replace it! Any ideas for a good replacement?
A – In every full time RV that we have owned we have replaced the mattress. We tried a Tempurpedic mattress first. That was okay but it was hot to sleep on. That was years ago so maybe they have gotten better. For the past two RV homes, we decided to buy the newer foam mattresses that are shipped in a box and expand into a matress once they are exposed to air. That works great because it is easy to get the new mattress into the RV. We have tried two different types and found both were comfortable to sleep on and easy to rotate for even wear. And, they are not that expensive.
Q – I am preparing to transition to full time RV living and I have been asking myself what I can't live without going from 3200sqft to 200qft, surprisingly a 5.1 surround sound system for my movies is very near the top of that list. I know it won't take a very powerful or large system and sub-woofer to fill this small space with sound compared to the house, but I've only ever run wire in houses or cars. How does that work in RVs? Is there hollow space in the ceiling to snake wires, in the walls, or under the floor? I know I can't be the first person to ever want to do this.
A – Yes, you can't enjoy full time RV living without the entertainment system! The main issue with this is the rear speakers and sub-woofer. These days many of the new systems that are being sold have a BlueTooth wireless feature that allows some if not all speakers to be wireless. The ones by the TV can be wired while the others at remote locations can be wireless. If you are willing to pay a little bit more, that will solve trying to run and hide wires. All you would need is a 120-volt receptacle near where the speakers will be placed.
Q – Does anyone work out of their Class C with 2 computer screens? I'm interested to hear where/how you set it up so maybe it doesn't use a lot of space or easily moves out of the way.
A – Having lived in a Class C for three and a half years, we had that same problem. We had a 32″ monitor mounted on a wall with a swivel bracket. It served as our TV and my second computer monitor when hooked up via an HDMI cable. That worked quite well for us. The TV was a Jensen that was hooked to 12-volt power. That meant we could also use it when not plugged into shore power or generator power.

RV Laundry Questions
Q – A fellow RVer was irritated that I took his clothes out of the washers so I could use them. I waited for five minutes. The washer had completed the wash cycle before I arrived. Here's a tip: if you use the RV parks laundromat, set a timer. If you aren't back by the time your stuff is done you should expect that it has been removed.
A – This issue is a big source of contention amongst RV park residents. When the laundromat is busy, people should hang around and be ready to retrieve their laundered clothes once completed. But, people don't always do that. If they leave a basket on the machine, and it had been a while since the washer completed its cycle, we will take the clothes out and put them in the basket. If no basket is available this could create an issue. This is why we have our own laundry facilities in our RV. That way we save time and we also know what our clothes have been washed in. Some laundry facilities in RV parks that we have visited have been pretty scary!
Q – Do you have a washer/dryer combo unit? Maybe a stupid question but where the heck is the lint trap? I can't find it.
A – We have a Splendide 2100XC combo washer dryer unit. It is one of the newer versions that does not have a lint screen. The instructions state: Your Splendide removes the lint automatically with the help of the self-cleaning pump, so there's no lint filter to clean. However, it is recommended that you occasionally inspect the outside vent and dryer ducting for any lint accumulation
Q – Have you removed your washer/dryer from your RV?
A – We have not removed one, but we have added a separate washer and dryer. We have had RVer friends that have taken the washer and dryer out so that they would have more storage room. They were okay with using RV park laundry facilities. They may be difficult to physically get out of the cabinet they are installed in depending on their location in the RV. They are heavy and may require two people to remove them. They are small enough that they will fit through the RV door, it's mostly just a matter of enough room to navigate through the RV.
Q – Is purchasing an extended warranty worth it for our full time RV home?
A – This is a personal preference on this one. Given how much RV's cost and what can happen to them, to spend $3,000 to $7,000 for extended coverage might be beneficial to the new owner. If someone is handy and can afford to pay out of pocket and do the work themselves, perhaps this may not be a good option. But for someone who is not a hands-on individual, this could be a really good option. As an example, just to replace a 4-door refrigerator, it could cost $4,000!
Q – This question is about washer/dryer combo use. What laundry soap do you use? Since it's smaller does it take less? What about softener? I just got mine and have no idea. I was thinking the tabs would be easy but are they too much soap?
A – The Splendide 2100XC that we have recommends using high-efficiency soap and only a few tablespoons of it for the wash cycle. For the fabric softener, they also recommend only a tablespoon or two. The tabs would be too much soap for these washers. We are surprised how little soap it takes for these units to get our clothes clean!
Q – What would be the approximate cost to install a washer and dryer?
A – There are two choices here: a washer/dryer combo unit or a separate washer and dryer. Which you choose depends on what the RV is plumbed for. The combo unit can run $1200 to $1500 and the separates start at $1500 for the pair. It depends on where you buy them and what manufacturer you choose. Installation can take some time. Shop rates range from $85 to $160 per hour depending on the service you choose. The best bet would be to buy the unit and search for a mobile service that will come and install it for you. Be willing to assist in getting the units inside the RV!
RV Driving Questions
Q – First of all….thank you, God for protection. We had just gotten back on the interstate, dude comes flying around us hauling a bumper pull, nearly clips the front end of our truck while a semi is passing us on left, a semi is in front of us, he runs up on the semi in front, flies over in the left lane cuts off that semi which slams on his brakes only to go around the first semi and cut him off as well! Folks, we LOVE this life, but there are certain cautions and thinking ahead that MUST happen continually! Our total rig comes in at about 15,000 pounds and that's nothing compared to semis. We can't stop on a dime. Be smart and don't be like this idiot. What do you think?
A – The best practice when driving an RV on the highway, with truck traffic, is to reduce speed. If the speed limit is 65, drive 55 or 60 mph. If truckers, or other RVers, choose to drive like they are in a Porche, that is their business. By slowing it down you allow other traffic to pass quickly and not be in their way as they make it back to the right lanes of traffic. RV's don't stop quickly! The faster you go the longer it takes to stop quickly if needed. Also, if fuel economy is a concern, slower speeds may benefit that goal.
Q – Can anyone tell me if I need a CDL license to drive a class A or B RV?
A – The quick answer to that is no. There may be states that require it due to the weight of the RV being driven. Some states say that if the RV is over 26,000 pounds then a CDL knowledge exam is necessary to obtain the CDL license. However, a driving test may not be needed. In Florida, none of these requirements are necessary.
Q – We bought a Class C RV that was used a few times for the last couple of months. We found out that it is noise and bouncy when driving it. Will a Class A gas RV be the same? What about a diesel class A RV? My wife and kids stay in the rear while I am driving. Would a diesel pusher be more comfortable?
A – We have owned both a Class A and Class C gasoline RV. They were both higher-end RV's on a heavier duty chassis with either Sumo springs or rear airbags. Both rock during travel if driven inappropriately or due to poor road conditions. But, they are much cheaper than a diesel chassis RV. Yes, the diesel RV will drive much better, handle the road better, and carry more stuff. But it will cost significantly more, fuel will be more expensive as well as maintenance costs. Each RV owner has to weigh needs against wants and decide how much those wants and needs will cost you. If your budget is unlimited, by all means, go with the diesel!
Q – What's the best way to handle fueling the RV?
A – Great question! This is something a lot of future RVers don't think about. Given RV's are large and don't fit into every fueling location, planning ahead will be required. The fuel fill for a Class A, B, or C RV can be upfront or in the rear of the vehicle. Class A diesel RV's usually have a fill location on both sides that fill one tank. But you will have to go through the truck lanes at a truck stop for the easiest way to fill the RV. A truck pulling a fifth wheel can be upwards of fifty-five feet long. You can't just pull that in anywhere and fill up. Maybe you have seen those YouTube videos of a 5th wheel tearing up the roof of a gas station? You just can't pull in anywhere with that setup. Let me share what Pam and I do when it comes to filling up. We have had both diesel and gasoline-powered RV's, so we have experience with both. When we had our Freightliner chassis with a diesel engine e quickly learned that truck stops were the best source because the fule was always fresh and there were fill pumps on either side of the truck which we needed given the tanks on either side of the vehicle. We use Pilot and Flying J a lot because they have a loyalty program that allows us to pay at the pump with their card, receive a five to eight-cent discount per gallon and have an account that we pay via our bank account. We can use a credit card but we don't receive the discount. At the truck pumps, you either have to have the account set up as we do, or you have to go in and pre-pay or leave a credit card until you are finished filling. That is a pain so we went with setting up the loyalty account with Pilot/Flying J and have been using that for years. The truck stops allow plenty of room to navigate a large RV and places to park if you want to take a break. Some of these locations also have exclusive RV lanes for fueling either gasoline or diesel fuel. We try to choose these as our current RV is a gas-powered Ford V-10 Triton engine. And with the fuel fill location in the rear of the vehicle, this can be very challenging in gas stations that are mostly set up for cars. As a side note, Bucees are starting to appear in the Southeast. They are very large gas stations that are also another option that we can choose, but at this point, we are Pilot/Flying J truck stop fans! With eighty gallons of fuel, we can travel pretty far and always find another one when needed.
Q – What should I be looking for when insuring my full time RV living home?
A – This is something all the full time RVers forget to investigate. You will want to consult your insurance company for details of what's covered and what's not covered. If your RV gets zapped from a power surge and you don't have an EMS in use, it may not be covered under your current policy! Please consult with your insurance agent. We have even heard cases where an RV insurance policy did not cover the fifth wheel RV while it was attached to the tow vehicle. And, be sure it covers you for full time RV living!
Q – We are looking into a decent tire monitoring system that will not break the bank. What do you have that you like or don't like? I have a 16,000 lb 5th wheel.
A – Pam and I have had two different tire pressure monitor systems over the years: the Pressure Pro and the TST. We are still using the TST system and prefer it over the Pressure Pro. We like the color monitor better and the additional feature of a temperature reading for each tire. The unit is very programmable for the parameters you want to set for each tire. You can buy cheap systems and this is exactly the kind of data you will receive back. The hardest part for these systems to work well is the monitor picking up the tire sensor signals. On a fifth wheel, those tires are a long way from the cab mounted receiver. You will likely not receive a signal from some of the sensors, some of the time. Once the batteries weaken a little bit that the problem will become more of a regular thing. Some systems do sell an antenna that can extend the signal, but that will add to the cost of the system. If you buy a good one that will probably not be needed.
Q – Does someone offer lessons for towing and backing trailers? We are hoping to go full time in about eight months and have never backed anything before. I know there are videos and tips online but I'm wondering if any place offers actual lessons like we take for driving?
A – Once you purchase your RV you can contact RV Driving School and they will spend a cuple of days with you and teach you how to handle your RV.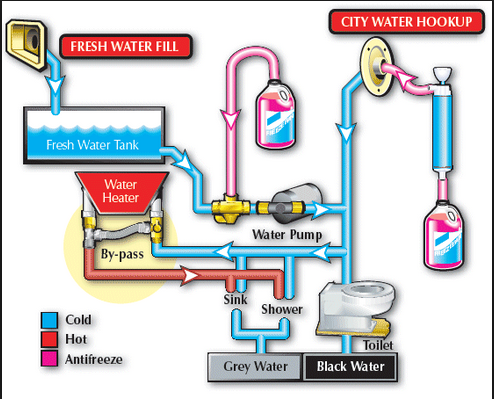 RV Plumbing Questions
Q – So I've been doing the Geo method and it appears to work fairly well with my black tank. Is anybody else doing this?
A – For those that don't know, the Geo Method is a combination of powdered Calgon, laundry detergent, and plenty of water and often bleach or chlorine to attempt to control odor. Pam and I have filled and dumped our Black tank every week since 2008. I can tell you the best solution to RV tank sensor issues is using plenty of water. One RV tech once told us to fill the bowl with water using a ten-second count, longer if water pressure is low. Water is the best cleansing agent. Also, you have to be careful about what you are putting in your RV tanks. There is a rubber seal that rides along the gate valve to keep fluids from leaking out. Thinks like chlorine and bleach could aid in deteriorating that seal. Replacing gate valve seals is not a fun job! You want to do everything you can to help preserve them. Some commercial tank additives help to do this. https://uniquecampingmarine.com/blogs/news/the-geo-method
Q – Isn't there an app or website that will help you locate dump sites?
A – rvdumpsites.net is a good source for this. You can look for free RV dumpsites as well as paid facilities if no free locations are available in your area of travel.
Q – How accurate are the holding tank gauges on your RV?
A – It depends on the manufacturer and where they put the sensors. Also, over time the sensors become fouled with residue from human waste and soap scum sticking to the inside of the tank walls. There are RV approved chemicals that can be added to the tanks to help minimize the effects of use but over time they still do not read accurately. We flush and clean our blank tank every time we use it, and after a year the sensors are not reading correctly. The gray tank is because we leave it open all the time when we are hooked to full services.
Q – I have a water pressure question. We are at a campground until April and the water pressure is way more than the pressure in our summertime Wisconsin campground. I do not use a regulator in Wisconsin because the pressure is low. At this campground, there is great pressure. Another thing I was told is that with pex piping I do not have to worry about pressure. I did the first day without the regulator and installed it today. Do I need it or not?
A – Most RV's specify that the maximum pressure that the RV can withstand is 60 psi. The pex may be able to withstand more but the clamps used to tie the tubing to elbows and connectors are not. I would always recommend using a regulator. We have an adjustable regulator that also tells us the incoming pressure. I also have a meter that I connect on the water service that tells me the pressure at the park before I hook up the RV. If the RV park is on a water well system, realize that water pressure at any point in time can vary greatly. In cases like this, a regulator should always be used in case the pressure exceeds the cap that the RV sets. Having worked maintenance in RV parks with water tanks and well pumps I can tell you from personal experience that the water pressure varies significantly!
Q – Could you help me find the best-heated RV water hose that I can buy on Amazon?
A – From Amazon, there are two major brands that get good reviews, the Pirit heated RV water hose and the Camco heated RV water hose. Another one that is not sold at Amazon but can be bought on their website is the nofreezewaterhose. The fact is that if you want a good one, and depending on the length you need, you are going to probably have to spend a couple of hundred dollars.
Q – We returned to our RV this evening and found out that we had no running city water. We checked outside and there was no water at the water service. We went to the gatehouse to ask about it. They responded, "Oh, we turn it off when it gets cold " It was forty degrees outside! Is this common for RV parks to do this when it gets cold?
A – Some RV parks will turn the water off when it gets below forty degrees. They want to avoid the risk of the pipes freezing and the being left with a huge repair bill replacing broken pipes. Pam and I were work camping in an RV park in the Florida Panhandle one winter back in 2013. We had an unusual cold snap come through that took the temperatures below freezing for many hours. The park did not prepare because they had never experienced a cold spell that lasted so long. They did not advise the resident to disconnect from the water service and use water from their freshwater tank. I was working in the maintenance department and we wound up replacing over one hundred water services in the park due to PVC piping that had frozen, and when it thawed, we had water leaks everywhere, even underground. So, the moral to the story is, when it gets cold, be prepared! Have your fresh water tank full and disconnect from the park service. Put the hose away because it can freeze. If you want to leave it connected at least be sure most of the water is out of the hose so you don't damage it. You can go with a heated hose but if the park tells you to disconnect your water service because they are turning off the water, that heated hose won't help you very much. We don't have one and have never found a need for it. However, we don't stay in cold climates for extended periods of time. For those that do, a heated hose will be necessary! Also, a way to be sure all external plumbing in bays will be kept warm so it won't freeze.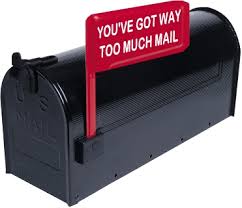 Mail Forwarding, Camping Clubs, and Domicile State
Q – When we sell our house next summer and go full time we will become Florida residents. If we fly down and change our residency and licenses in September, but don't get our RV down there to be registered until early December are there problems we could run in to?
A – Our domicile state is Florida so we have personal experience here. In order to obtain residency in Florida, you need a physical address. You mentioned changing your residency and did not define what that means. If you are not buying or renting a property with a physical address then you will need a service like MYRVMail. That will give you a physical address to use for bills to be sent to. Also, when you go to get your driver's license, you will be required to show two bills that display your physical Florida address. So, this process is not a fly down and wham bam, thank you Maam! It will take some time to set things up before physically arriving in the state to get a driver's license. As far as registering vehicles, that will not matter. Once you establish residency and have a Florida driver's license, that can be done at any time.
Q – Does you use Thousand Trails? If so can you tell us the pros and cons?
A – There are lots of threads on this topic in the RV forums. We will not debate the pros and cons as we have our own opinions based on staying at Thousand Trails parks. We got a free trial membership so we visited several parks in the Northeast while we were conducting business in that area. From what we found we would not and did not purchase a membership. The RV parks were not that great, locations were terrible for us, the cellular and WiFi was terrible due to remote locations, and they have a rule where they don't reserve a site for you. You show up, drive around, and pick your site. We tried this several times only to have found that we wasted our time driving to the park only to find out that we could not fit our RV in any space that was available. We also noticed most of these parks that we visited were occupied by many permanent folks. That might be a good deal for them but not for one who travels the country! We have found Passport America to be a much better deal! We average less than $20/night for RV park fees. That seems to work best for us and our full time RV living lifestyle.
Q – Are you a Passport America member? Is it worth having?
A – The simple answer to that is absolutely! I have written several articles on our website about this subject.
Q – If you are enjoying full time RV living and have no permanent address, how do you renew your driver's license?
A – From our experience, you are going to have to have a physical address either through a mail forwarding service or use the address of a family member so you can deal with that issue. Pam and I have used a mail forwarding service since 2010, and that has worked well for vehicle licenses and registrations as well as the registered address for our business.
Q – I heard somewhere that we can have our mail scanned and then emailed to us. Is that a fact? How much a month for the service?
A – This is another great topic in regards to mail forwarding services. Any of the better ones do provide this service: MYRVMail, America's Mailbox, Escapees, and GoodSam, to name a few. We use MYRVMail and we know for sure that they provide the scan and email service. We never use it as most things we need to receive are sent electronically and directly to our email address. When things arrive that we don't know what they are, we can call and they will open our mail and tell us what it is. When we do receive mail we get an email with a picture of the outside of the envelope to help us identify what it is. Costs start at $9 per month, plus postage when you ask for your mail to be sent to you.
Q – I somewhere that we can have our mail scanned and then emailed to us. Is that a fact? How much a month for the service?
A – This is another great topic in regards to mail forwarding services. Any of the better ones do provide this service: MYRVMail, America's Mailbox, Escapees, and GoodSam, to name a few. We use MYRVMail and we know for sure that they provide the scan and email service. We never use it as most things we need to receive are sent electronically and directly to our email address. When things arrive that we don't know what they are, we can call and they will open our mail and tell us what it is. When we do receive mail we get a picture of the outside of the envelope to help identify what it is. Costs start at $9 per month, plus postage when you ask your mail to be sent to you.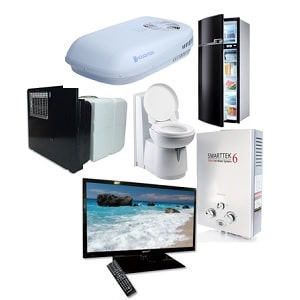 RV Appliance Questions
Q – Is having a convection/microwave oven worth it? We are thinking of having one put in. Are they worth the time, expense, and effort to install?
A – I am going to defer to Pam's experience on this one as she is the cook in our family. Her experience has been that RV propane ovens are difficult to control the temperature and they cook differently than a home-style natural gas oven, and baking temperatures also vary at different altitudes. We have incinerated a few pizzas! Our first full time RV had both a propane oven and a combi microwave/convection oven. We used the convection oven exclusively to bake in the RV. Since then, our next two full time RV homes did not have a propane oven, just the combo convection/microwave oven. That is our preference when it comes to baking in the RV!
Q – My Norcold fridge is dead. The repairman says it is the cooling unit that costs $1400 plus labor. I am still waiting to find out how much a replacement will be. Any suggestions?
A – There are several options here: replace the cooling unit made by the refrigerator manufacturer, order one from an aftermarket source, or replace it with a residential refrigerator which could solve some problems that exist with the RV type refrigerators. Either way, it is going to cost more than one thousand dollars! When we decided to replace our 4-door Norcold fridge we replaced it with a residential refrigerator, and we never regretted that decision. Even now, nine years later, our current full time RV home has a residential fridge. We have so much more storage and certainly more even cooling.
Q – We've recently noticed a slight musty smell coming out of the middle A/C unit vents. We full time and live in Alabama where there's high humidity. I read that cleaning the evaporator coils would help. what do you think?
A – When living in humid climates, and during the summer season, the AC units will be likely running during most hours of the day. This will cut down on high humidity inside the RV. Keep in mind that when surfaces are cold, and warm moist air is available, there will be water droplets that will build upon surfaces. This also works in reverse. Think about a glass of ice water when you are sitting outside during the summer. The glass is wet, right? Well, the same thing can happen inside your RV when there is moist air and a differential between warm and cold on any surface inside the RV. Over time, it is possible for mold and mildew to build up inside the RV ductwork and the AC unit itself. This is where the musty smell can originate from. What Pam and I have done to eliminate this issue is to track the humidity levels inside the RV at all times and use a dehumidifier to keep the internal RV humidity level around thirty percent. If the smell is already present, you can use a product like Canberra gel to help remove the mold spores from the RV.
Q – I just turned on my fridge for the first time. This is probably about as newbie of a question as you will see today. About how long should it take before I start to feel a real temperature difference? It's a standard Dometic.
A – RV refrigerators can take as long as twelve hours to reach the set temperature. If conditions are warm outside it will take longer than if the outside temperatures are more moderate. If warm items are placed in the fridge and then it is turned on, it will take even longer than if the fridge is empty when first turned on.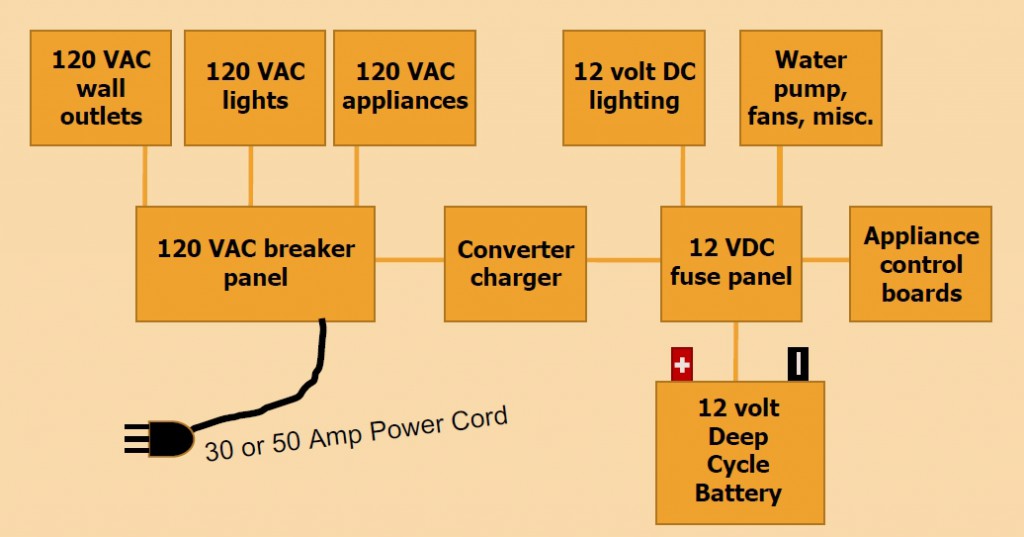 RV Electrical Questions
Q – Do you all have surge protectors for your 30 amp and 50 amp plugs that you use prior to hooking up at a site? Would you say this is a necessary purchase for full timing?
A – Yes, without a doubt! No RVer should be without an electrical management system that includes surge suppression! Pam and I have used on since we have owned an RVs. It has been blown up by faulty RV park wiring three times and repaired under warranty. We have used both Progressive Industries units and Surge Guard units. They both provide adequate protection against low voltage, high voltage, voltage surges, missing grounds, a hot neutral reverse, and high or low frequency. Our current RV has an internal Surge Guard unit. We also use the unit that we have had for years that plugs into the pedestal.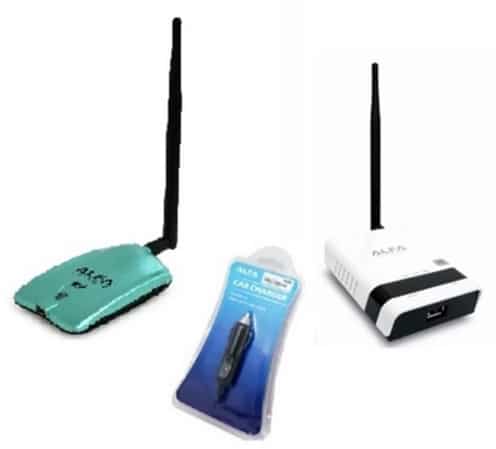 RV WiFi and Internet Questions
Q – Can you share your internet/WiFi hacks please! We are at a Thousand Trails park and the cellular service and WiFi service is terrible!
A – Pam and I have found that relying on the WiFi service of any RV park is a gamble. Sometimes it's okay and other times it is non-existent. Since we run our business out of our RV home, and we like to watch Netflix and Amazon Prime movies on TV instead of free programming, so we need reliable and fast service. We have decided that WiFi is not the way to go so we rely solely on internet access via cellular service. This can be expensive unless you are able to obtain an unlimited plan. We typically use 150 – 300G a month. Once that program is in place, you need to assure that you always have a reliable cellular signal. Since we use a MiFi device to broadcast a signal inside our RV, or wherever we happen to be using it, signal quality is mostly good. What can be problematic is bandwidth. That has a lot to do with upload and download speeds and the death circle that internet users experience. We have solved this problem with a cellular signal booster. With that, I have no problems with business endeavors on my laptop, including YouTube video uploads, and streaming movies at 720-1080p. We also have a camera security system in the RV that requires internet access. These devices mentioned here help that system to function reliably while we are away from the RV and want to be sure our fur-kids are safe.
RV TV Questions
Q – When using the campground's cable hook up I don't get any channels. The office told me they have a new digital service and my camper needs to be rewired. My neighbor's TV does not work either. Is there a box or connector that can be installed so that I can get a local TV signal?
A – This is a common problem with newer RVers. There is usually one external cable hookup that feeds the cable for the RV TVs. In order to switch from over-the-air channels to cable TV, there is a TV antenna booster button that needs to be turned off. It is usually located by one of the TVs. It looks like an electrical receptacle plate that has a button and a light. Push the button to turn off the light and then the TVs can be programmed for cable channels. Each time you move to a different location the TVs have to be re-programmed for both cable channels and local broadcast channels. As far as the digital cable issue, as long as the TV's are able to show digital broadcasts like most flat-screen TV's do, that should not be an issue with a park that offers digital cable.
Q – How does local TV broadcast service work while boondocking? Are you able to receive a signal?
A – Local TV broadcast signals do not care whether you are in an RV park or parked at a Walmart. As long as you are not in some remote area, turn on your antenna booster, raise the antenna if that is needed, seek the best direction for the antenna to receive a strong signal, if needed, and program the TV. We have successfully done this since 2008 and have enjoyed local TV broadcasts, even while the RV has been parked on the beach.

Work Camping Questions
Q – We are still a year away from going full time. I was recently talking to someone who had been a camp host. I visited a couple of websites and they asked for resumes related to the camp host job you are interested in. I have a work resume for Corporate America but I am not sure how to write one for a work camper job. How do you put together a resume from corporate life to one for retired travel work? How did you do it?
A – Another great question! You have to know what campground employers are looking for. When you are new to all this that is hard to get a handle on. So the best recommendation we can make is to head over to Workamper News. As part of a paid subscription, you get access to a resume service that shows you how to put one together for a work camper, or work camper couple, so you can attract employers to you, especially when you are new. All our work camper jobs have come from this source and from the resume we created on the Workmaper News system. If they ask how you heard about them if you decide to go this route, please use our name and AMB206. Thank you!
Q – I see a lot of posts from people who full time RV and also work. What types of jobs do they have besides work camping and how does one schedule that in with daily living and traveling?
A – Some full time RVers work with companies that need temporary workers in areas of the country for short periods of time. That allows them to be paid well and allow them to travel to different locations. Now realize these are probably not garden spots but none the less lead to a mobile lifestyle. We know folks who are traveling nurses, others who work oil pipeline type work, working at different Walmarts around the country, seasonal jobs at travel centers and truck stops, etc. The best way to work and travel as you want is to run your own business! This can be from within the RV or from a service you offer to people in locations you travel to. If you offer a consultation service from within the RV that allows you to work anywhere you want and when you want. Even a product-based business or service business only requires that you advertise in any location you are at so people will know what you do.
Q – I'm new to work camping so I was wondering what are the best sites to look for work, as I have been traveling the country with my spouse and I want something to do.
A – There are several organizations that help RVers find work while on the road. The premier source that has been around since 1985 is Workamper News. They have a daily hotline that comes out and a complete magazine of national opportunities every other month. Pam and I have been members since 2010 and all our work camping jobs have come from this source. Some are just jobs to work for your RV site and others are that plus pay for more hours. It just depends on the RV park. There are also other opportunities that offer work other than at RV parks.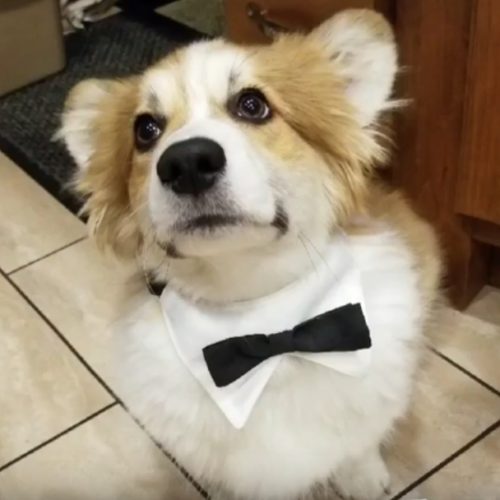 RV With Pets
Q – Besides cats and dogs, does anyone else have different pets that live with you in your RV?
A – In our travels, we have seen other full time RVers traveling with birds, potbelly pigs, an alligator, a 16'python, and a possum. If permits were required, the pet owner had them to show the RV park owners. The pet owners were also open with RV parks about the type of pets they were traveling with just in case there could have been a problem with a fellow RVer.
Thanks for stopping by! Please feel free to leave a comment below if you need further clarification on any of the material presented here.