As you start to consider either full time or part-time RV living in retirement, consider carefully the full ramifications of that decision. Even though the dreams of the open road and freedom to travel at will pull you toward an RV purchase, these next few paragraphs might help you to more carefully evaluate that decision.
Why would you not want to engage such a lifestyle given that the kids may be grown and flown the coop, and perhaps there is also no job to tie you down. Why not sell everything and hit the road in your new home on wheels? After all, there are over one million of us on the road these days enjoying this lifestyle. However, let me tell you that it takes a certain kind of person to make a success of it. Why can I say that? Because we have been on the road since 2008 and we have a lot of experience in this area!
Having been on the road this long, Pam and I are fully qualified to share some thoughts on the negative side of such a mobile life. We have had many friends and acquaintances, who we met on the road, quit due to some of the reasons I will discuss here. Perhaps these will help you!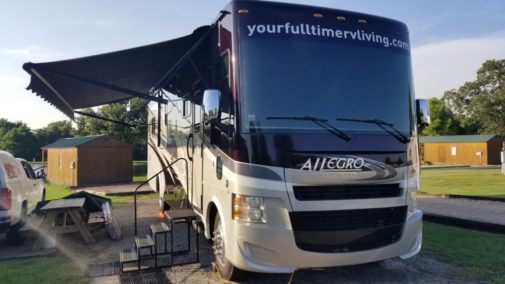 RV's Can Cost a Lot of Money!
First off, RV's are expensive! Some cost more than the homes that people lived in before they hit the road. This could be the largest or second-largest purchase you will ever make in your life. And, there are lots of choices when it comes to the type of RV you can choose to buy. Not only do you need to set a budget, but you need to decide which class of RV will suit your lifestyle and needs as you see it living the mobile RV lifestyle.
You can spend tens of thousands of dollars to hundreds of thousands of dollars. Sure, you can buy a cheap trailer and a used truck and hit the road. But depending on the lifestyle you are used to living, that may not create long term happiness. Also, the cheaper the RV you buy the more issues you will have as it ages and breaks due to poorer quality. With RV's it is mostly true that you get what you pay for.
The other problem that we have noticed with our full-timing RV friends is that they can't seem to find an RV that works for them, so they are constantly trading RV's, thereby losing money with each transaction. This can be overcome by renting RV's before purchasing one and spending the time to consider ones wants and needs for an RV home.
Pam and I work hard with our RV inspection clients to get them to think carefully, not only about the information we share about the condition of the RV but whether it will suit their lifestyle as they see it on the road.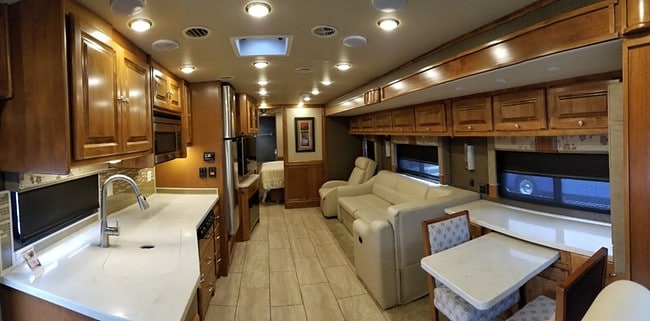 Will the RV Interior Suit You?
Then there is the interior decor and floorplan of the RV that you think you can afford. Are you going to be happy with the furniture set up, the window treatments, the kitchen appliances, etc? You may be spending additional money in order to truly make it feel like the RV home you want.
A lot of your kitchen wares from home will just not work on the road. Melamine will replace breakable dishes, glassware will break, and most kitchen appliances will have to go due to a lack of storage places and weight of carrying all that. RV meals will be different than at home due to limited space to cook and places to store food items for a good assortment of meal plans without frequently visiting the grocery store.
Certainly, there are mammoth 5th wheels and Class A motorhomes that can make these issues go away, but with those come more costs and difficulties in driving large vehicles if one is not used to them.
So, additional money may need to be spent in order to accommodate the interior needs of the new RVer.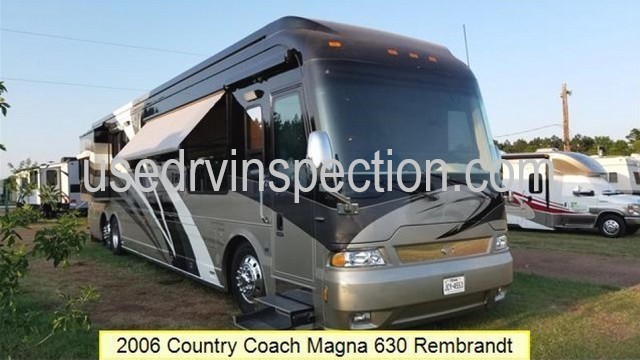 RV's Lose Their Value Quickly!
Of course, once the RV is purchased, no matter what it is, whether new or used, it will depreciate in value very quickly. Buy a new one and you could lose thousands of dollars as soon as you turn the key and drive it off the lot. RV's do not increase in value!
When you add in the cost of fuel, insurance for extended stay living, upkeep as far as maintenance, and other expenses occurring on the road, including RV park fees, it is a more expensive lifestyle than traditional traveling options. So, don't expect to get your money back. The only thing you will be left with is the memories of your time on the road, but you won't get back the money invested in the RV lifestyle. It is not like a traditional home that increases in value!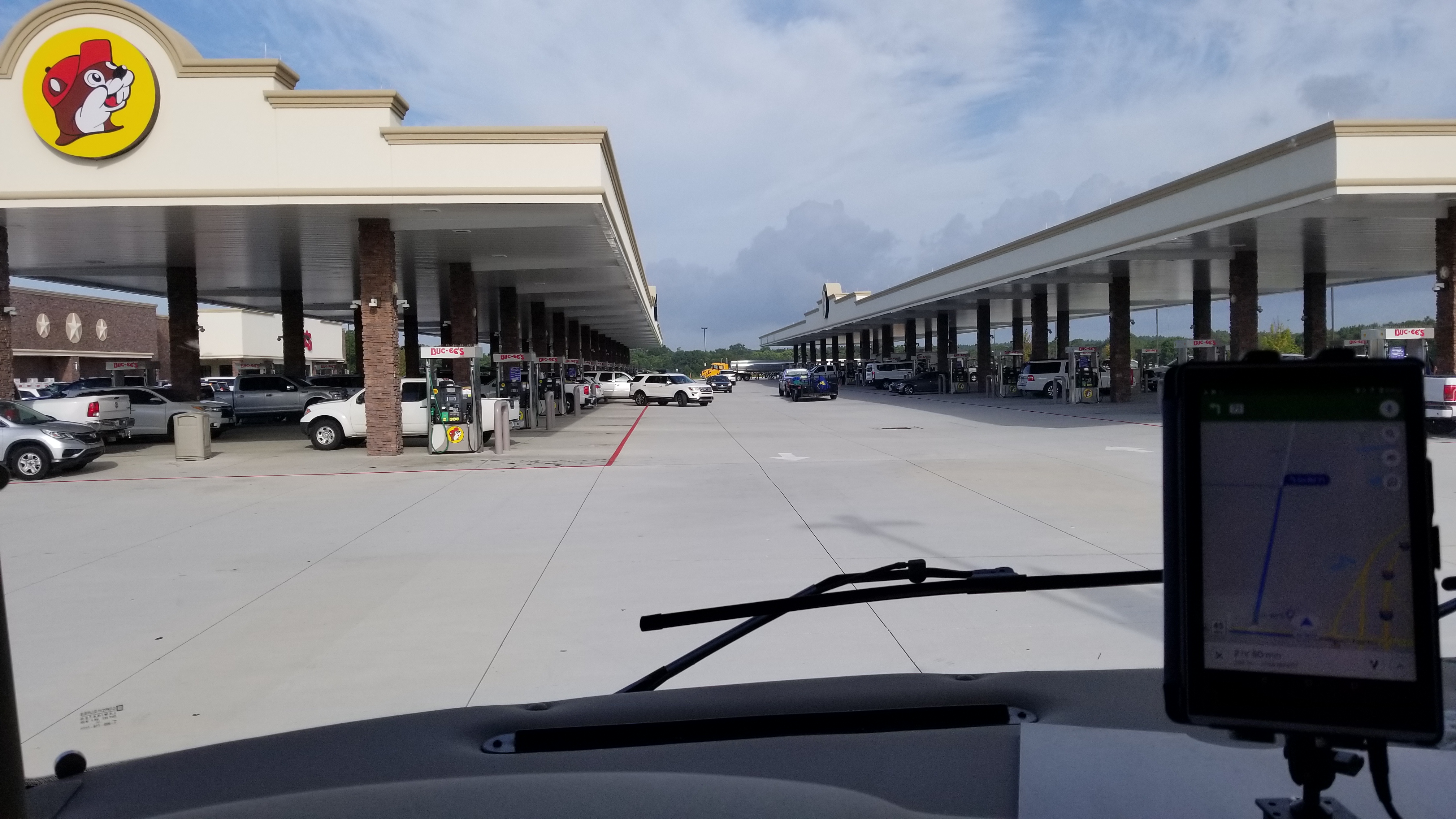 RV Operational Costs
Okay, let's talk fuel consumption! RV's are not known for fuel economy. When traveling long distances you will sometimes feel like you need a tanker truck to follow you in order to keep going. It does not matter what type of larger RV we are talking about. They all eat fuel! We are talking in the range of six to twelve miles per gallon, at best. Some smaller RV's can do better than that but they really are not suitable for the type of RV living we are discussing here.
We have an eighty-gallon tank and can go six hundred miles on that according to the trip computer. When we boondock and run the generator we cut into that calculation, but then we are saving on RV park fees.
Insurance is another thing to consider for RV living in retirement. An auto policy will provide basic liability coverage for a travel trailer that is hauled behind a tow vehicle, But, insurance costs can quickly rise if the towable RV gets larger and more expensive. Motorhomes require a separate insurance policy.
Larger RV's are heavier and more challenging to drive. The insurance companies know this and the fact that whether the accident is of big or small nature, the repairs will be more costly than for a car. Insurance costs for a motorhome and the towed vehicle can reach up to a couple of thousand dollars a year.
There may also be additional costs for total loss replacement coverage, replacement costs for personal effects, RV park campsite liability, damage while the RV is in motion, and emergency coverages.
I know it sounds silly to say that coverage for the RV trailer while in motion is extra, but for some insurance companies this is an add-on charge for that coverage, so beware.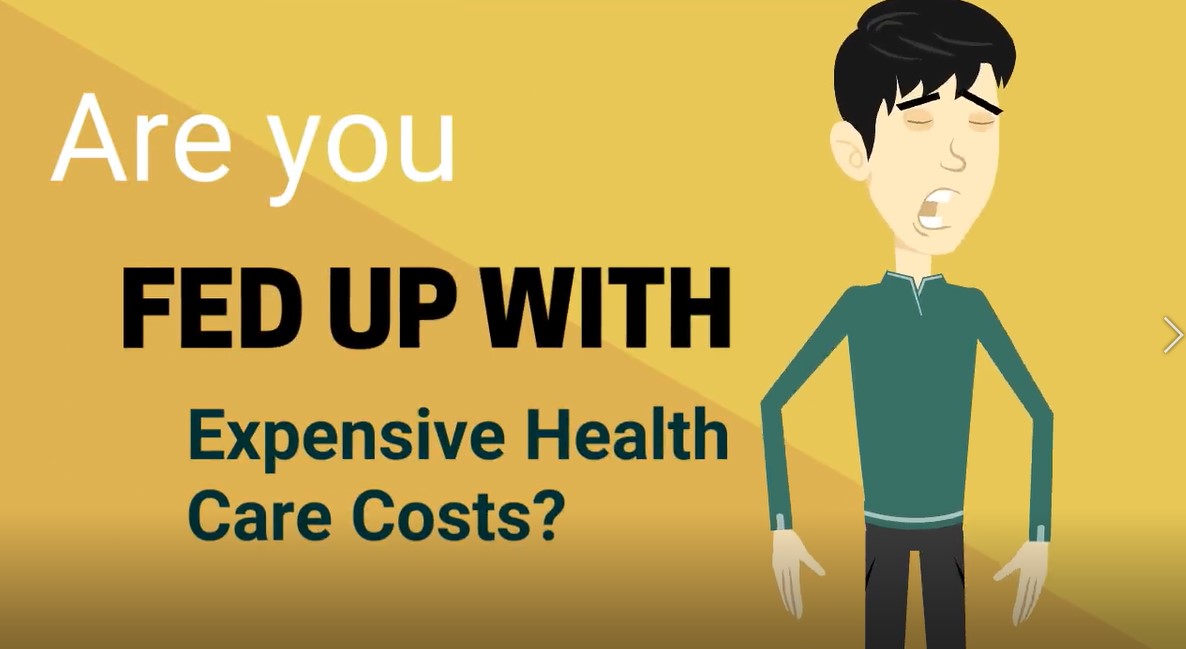 RV Healthcare
One of the more difficult issues for those considering RV living in retirement is health care. This can be a real issue depending on the person's needs in this department. If there is a need for prescriptions and doctor visits on a regular basis, life on the road can really make this situation problematic: far away from the family doctor and the insurer's network of medical providers and facilities.
Health care is not a problem because there are doctors everywhere. What is the problem is health insurance. The costs can be significant! HMO's, PPO's, in-network and out-of-network coverage, yikes!
Turning sixty-five and going on medicare does not mean these challenges are eliminated either. Being retired and on Medicare Parts A and B, the patient will receive hospital and medical care in the event of a major illness. But, if you are on Medicare Part C it may only cover you for emergency care while out of your area of network providers.
Prescription access to the medications you need while traveling may or may not be accessible. Larger chains like Walmart might work as long as your network provider allows it.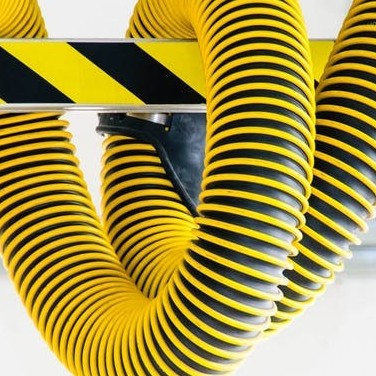 RV Fecal Matter!
Here's one that Pam and I like to joke about with RV newbies. It makes for fun conversation. You have to deal with your own waste! People who start the RV lifestyle forget that when you turn on the faucet or flush the toilet, you are going to see it on the outside of the RV because RV tanks have to be emptied.
All the fecal matter goes into the RV's black tank and the shower and sinks water will most likely go into the gray tank. The funny thing about the gray tank is that people think it's just soap and water, no big deal! However, the gray tank smells like sulfur to me. It stinks just as bad as the black tank! You have to monitor tank levels at all times so the tanks don't back up and the waste winds up inside the RV!
The black and gray tanks are something that is dealt with almost every day depending on the RV's tank sizes and the amount that you put in them each day. It involves gloves, hoses, attachments, and yes the odor of the event. Tank treatments still don't remove the odor. They just help to make sure things break down.
Okay, enough said, but we want to be sure you understand that playing with the stinky slink is just part of the lifestyle!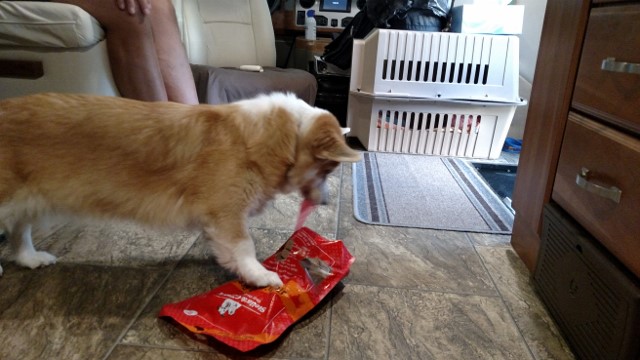 Living Quarters are Tight!
Let's talk about tight RV living quarters! Even in the largest of RV's your traveling companion is no more than a few feet away. If you require peace and solitude on a regular basis, RV living is not for you! Also, if you go outside the RV to be alone, you won't be. There is someone next store that also might demand your attention.
If you live with a snorer you will have nowhere to go. Even if you sleep on the couch you will still be able to hear it. Even a good set of earplugs is not enough to ward off the noise from an aggressive snorer. Just saying!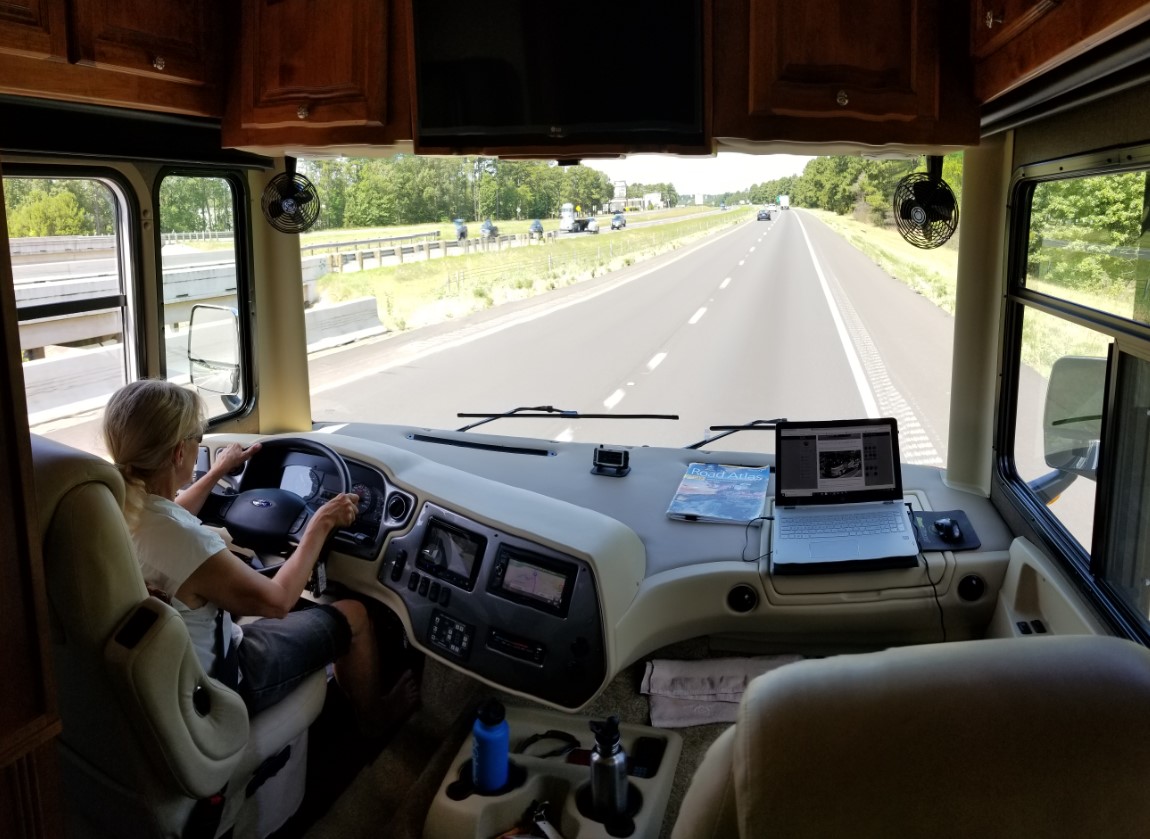 Driving the RV!
Now let's talk about an issue that creates lots of friction with RVing partners: driving the RV. RV's are large, have large blind spots which means that paying attention all the time is key to staying out of trouble. What really gets new RVers is overpasses and tight parking spots while shopping, fueling, or getting the RV parked at a campsite.
Learning to drive a larger RV is going to take time, and communication amongst the RVing partners is key to some kind of success in this department.
Pam and I have watched 5th wheeling RVers spend an hour trying to get into an RV park site. We have also seen them scratch their truck, dent the RV, rip off roof ladders and other exterior parts, and run over RV park services. Successfully driving an RV is a learned skill. It does not come naturally.
It is also important that all people living in the RV know how to drive it. You never know when a situation could arise that takes the main driver out and leaves everyone stranded unless plans have been made to avoid this issue.
Also, when it comes to driving an RV you just don't get in, turn the key and go. You have to have a planned route for roads that can accommodate a large vehicle, both for width and height. We know we are thirteen feet tall. So certain overpasses will not allow us to take certain roads. Pre-planning and using a GPS system can assist with this process, but planning is the key!
Along with route planning comes the need for researching nightly parking spots. Are you going to need water, sewer, and electric services each night or can you live without some of these in order to save some money?
Pam and I love to boondock! We choose places like Walmart, Cracker Barrel, Cabela's, and some truck stops and rest areas. We even boondock at some beach locations that allow overnight RV parking. Those are our favorite places. But, you have to be able to live in the RV with the slideouts in, no sewer service, possibly no electric if you don't have a generator, and survive on the water in your onboard tank. Can you drink the water from that tank? Probably not! You will need filtered water onboard when boondocking.
We have also stayed at Casinos and other tourist attractions. But, you have to be able to endure minimalist camping. Otherwise, you are going to have to pay $25 to over $100 per night for camping fees, depending on the location where you are parking your RV.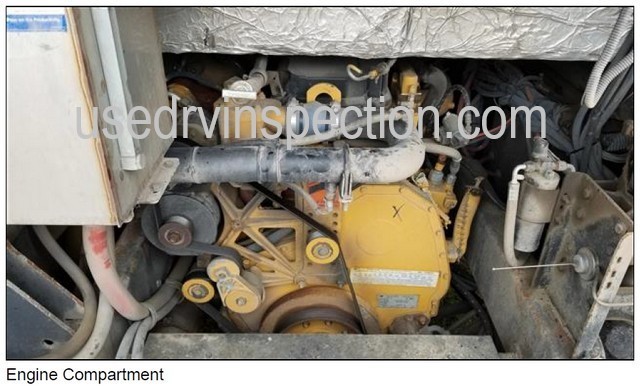 RV Care and Maintenance
Just like any automobile, an RV will require regular maintenance. It will also break down occasionally! But, unlike a car, the RV has many complicated systems. Therefore there are more things to break. There are three electrical systems, a propane system, and onboard water system, waste tanks, and a host of appliances that make RV living comfortable. All these put together can add up to some costly repair bills when they fail!
Extended warranty policies can be purchased but there will still be things that are not covered, as well as out-of-pocket expenses.
The other thing new RVers don't consider is the damage they will do to their new RV! Getting used to navigating a large vehicle will take time and the inevitable run-in with unseen objects that get in your way will occur. Pam and I have buried a drive axle of a motorhome in a ditch, run over RV campsite water services, and scratched the RV on tree limbs that we just could not avoid or just did not see. We have seen fellow RVers do much more serious damage that totaled their RV home!
Once repairs are needed, having a dealership address all the issues can be problematic. The dealership may be able to fix things in the living area but not be able to handle chassis issues or do engine repairs or service. For our motorhome, we have to take it to a Ford dealer to get the oil changed and to have other chassis issues addressed. This has been difficult in some areas because the Ford dealerships don't have the room to handle a thirty-eight-foot long vehicle that is thirteen feet tall. When we had a Freightliner chassis we had to go to truck dealerships to get work done. This will be the case for most Class A motorhomes on a diesel chassis.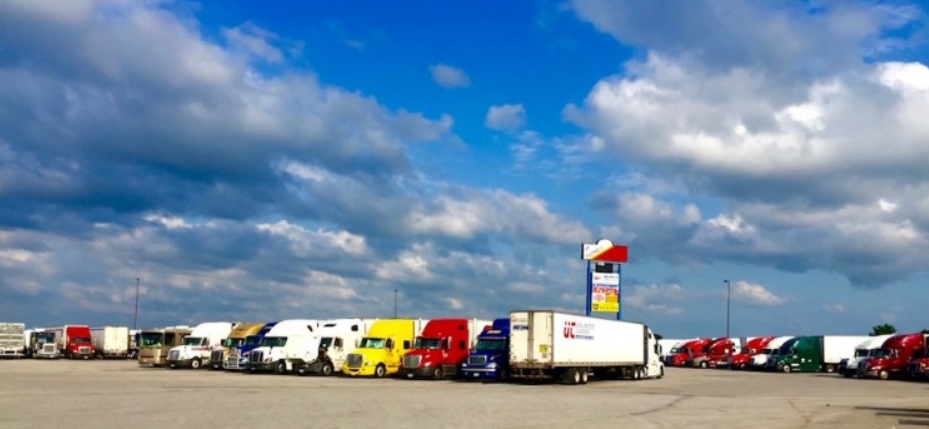 Fueling the RV
Then there is the issue of fueling the vehicle. You can't just pull into any gas station to get fuel. Motorhomes typically fuel at truckstops, using the truck lanes, if diesel fuel is required. The larger RV's that use gasoline need gas stations that have long fuel lanes in order to be able to get fuel.
Our Tiffin Allegro Open Road on the Ford F53 chassis has a V-10 Triton gasoline engine. The fuel fill is in the rear of the thirty-eight-foot RV. The fill cap is located towards the street side of the rear end of the RV. What that means is we can only fill when the fuel pump is located on the street side of the RV, and we have thirty-eight feet clear ahead of the pump. This has added to quite a few issues during our travels. It does create extra planning and careful navigation during fuel stops.
Then, of course, there is the $150 to $200 fuel bill to fill an empty tank. That gets us further down the road at seven to eight miles per gallon. It is not a problem for us, but for some, issues like these create problems in the full time RV living if they are not made aware of them before jumping into the lifestyle. With a diesel motorhome that cost can be much higher!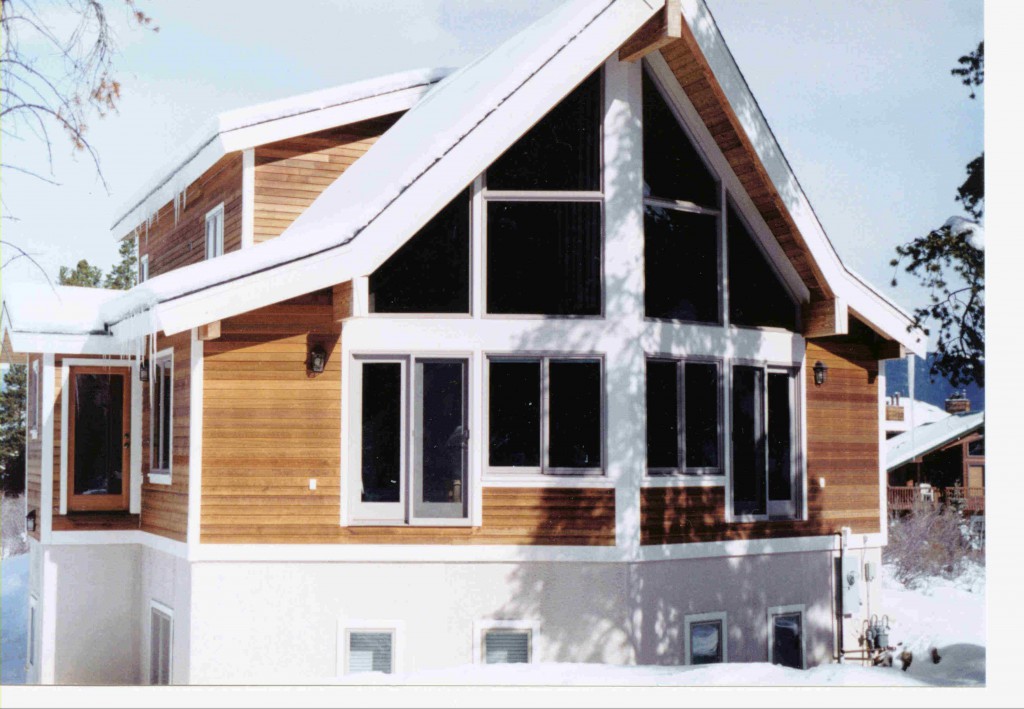 What Will You Do With Your Stuff?
For those that are going to hit the road full time, the issue of what to do with all of one's stuff is something that we have found many have had problems dealing with. Many are unable to let go and they wind up carrying too much of their stuff. This creates issues with the RV being overweight! Some put their stuff in storage and they pay monthly fees to keep stuff they will never use. Those costs can really add up!
We went from thirty-eight hundred square feet to less than four hundred square feet. Getting rid of all of our stuff did not happen overnight. We do not store any items! Everything we own is with us. Over the years we keep giving things away. We have had to let a lot of items go that perhaps we would have rather kept, but you just can't bring it all with you. We did not want to burden family members with our stuff!
I had an eight-hundred square foot shop in the basement of our house that had some great tools in it. I had to part with all of that for pennies on the dollar! This was stuff that was no longer going to be needed. We are not returning to living in a "sticks and bricks" home!
Pam had her Dad's grandfather clock that we had to let go. It was just not feasible to have it in the RV! We have found this issue to be one of the more contentious ones for full-timers as they disagree over what to keep and what to get rid of!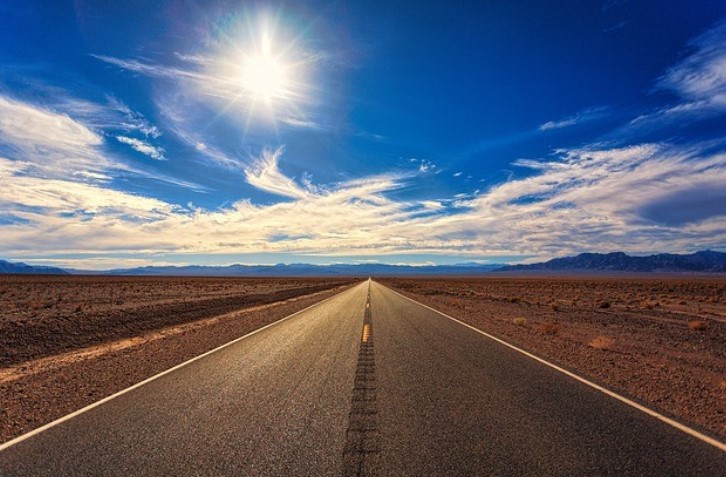 Full Time RV Living Can be Lonely!
And lastly, RV living can get lonely! Leaving everything behind and hitting the open road, and moving from place to place, means not setting any roots in any one place for very long. Full time RV living will not work for those that want to travel the country but also want to be close to family and familiar surroundings!
When one is not around you tend to be forgotten, so to speak. There are no longer invites to family and friend's functions and the phone calls tend to dwindle because you are no longer in the minds of those that you used to see on a regular basis. It's just like when you move away from a neighborhood to a new one. The difference with the RV lifestyle is that you may not be around in any one area long enough to establish new friendships.
Your new friends will be acquired during your travels but they will be short-lived or perhaps remain intact through electronic social media outlets. Your friends will be Facebook friends. Emails, texts, and phone calls will replace the face-to-face communication you were used to. It is just a result of the full time RV living lifestyle.
So, I hope these topics that I have touched on will help you as you consider RV living in retirement. It is not that some of these can't be overcome, otherwise, we would not have been on the road for so many years. But we have quite different personalities than a lot of others who have entered the lifestyle and left it because of the things we have discussed here. They did not think ahead to reveal all the issues that really arise when you sell it all and hit the road.
Please go into this with eyes wide open! Don't assume that it will all just work out. Have a plan, think ahead, be sure both members of the team are on the same page. Don't drag a spouse into this kicking and screaming. That will add so much friction and misery on the road. It won't matter what beautiful part of the country you may be visiting. You will both be miserable! Trust us, we have seen it all in our time on the road since 2008.
Please feel free to leave a question below, or make a comment that you feel is relevant to this discussion. We will respond accordingly.
Best wishes, Howard, Pam, Lindsey, and Winston, the Pembroke Welsh Corgi, with a tail!