When looking for discount camping for full time RV living, there are several options to choose from. One of the options that Pam and I chose early on was to stay at Passport America Campgrounds.  We checked out a lot of the Passport America reviews and decided that fifty percent savings for an RV site was certainly worth the cost of the yearly forty-four dollar membership.
But, how could we be sure that the testimonials being given were not just advertorial but actual Passport America reviews?
After doing a little research, we found some RV park review sites where we were quickly able to determine what these Passport America campgrounds were really like.  Were they just run down old parks that were Passport America Campgrounds who joined the ranks so they could get more business?  Or, were they nice parks offering a special price on their nightly rates, during their slower times, and they wanted to offer a good deal to RVers like us.

For us, we have found a mixture or both!  We have stayed in some very nice parks that were Passport America campgrounds and we got a great deal with our Passport America membership.  We have also stayed at other parks that got acceptable reviews, but for us, they were pretty run down, and, they nickel and dimed us with nominal charges for things like having an AC unit.
Personal Passport America Campgrounds Experience
We stayed at a Passport America Campgrounds park located in Gasport, NY. It truly was out in the middle of nowhere, but we needed a spot for four nights and that was relatively close to Niagara Falls.  We were boondocking at Seneca Niagara Casino and Resort, right near the Falls, but after three nights we needed to be attached to services.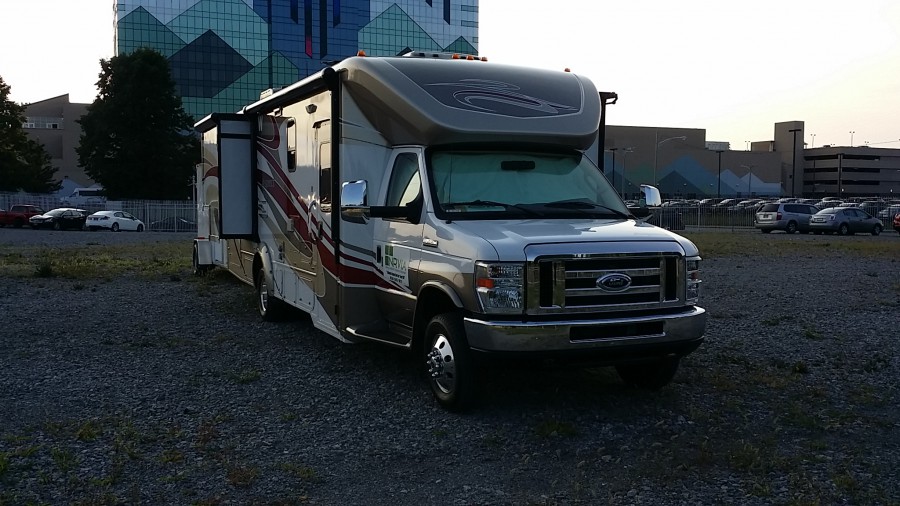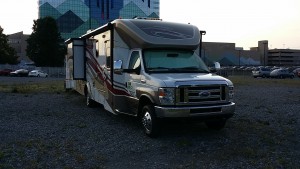 So, we drove the thirty-six miles to Gasport, NY to stay at Niagara Hartland RV Park.  The listed rate on the Passport America Campgrounds website was sixteen dollars a night, plus electric.  We looked for some Passport America reviews on the campground at rvparkreviews.com and they got favorable reviews from the few postings we saw on that website.
We wound up with a nice RV site at Niagara Hartland campground.  The RV park was quiet, except for the chickens that roamed the property and were the morning alarm clock, the early morning alarm clock!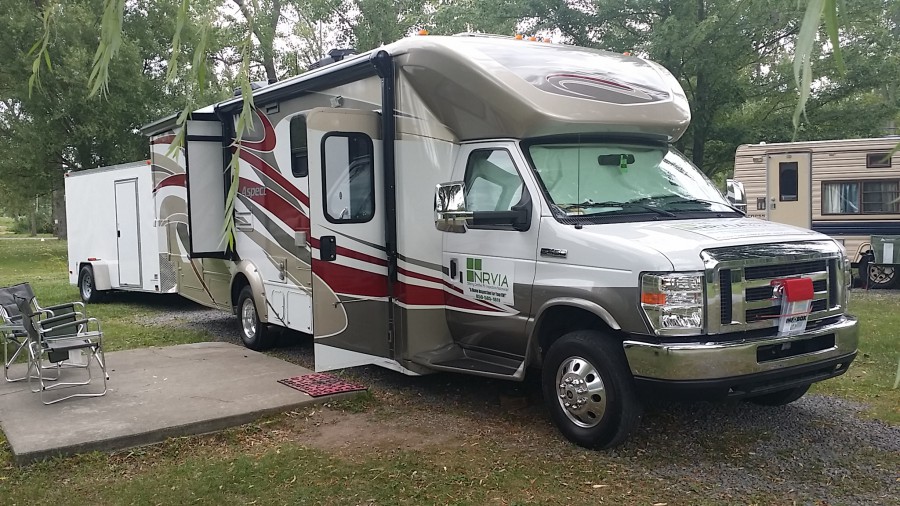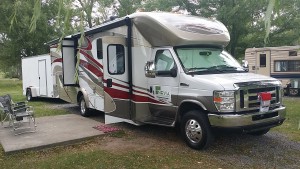 For less than eighteen dollars a night we stayed for four nights.  The accommodations were acceptable to us.  Yes, there were lots of seasonal units staying there, and some older units, but they were separated from the transient sites and they did not bother us.  The manager of the park was most accommodating and we would recommend this park to others.
After that, we ventured a little further south and chose another one of the Passport America campgrounds.  This one was in Bath, NY. This park listed on the Passport America website that their nightly rate was sixteen dollars. When we arrived they said the rate was wrong and that it was actually eighteen dollars a night, and not for a full hookup site. Their website information was a little more vague on what type of RV site the Passport America campgrounds discount covered.
This campground was old, had lots of seasonal residents with old trailers and RV's, and it had very little transient RV traffic.  We felt a little out of place. The campground served its purpose for us, but we would probably not return if we were in that area again.  There were very few Passport America reviews for this campground so we just had to take a chance.  Sometimes you win and sometimes you don't!
Overall I find the Passport America campgrounds meet our needs as long as we do our research ahead of time: check online for Passport America reviews of the campgrounds we want to visit, be sure their days of discounting match up with our travel plans, and we call ahead to verify that the information that is listed on the Passport America campgrounds website is correct.

We recently had a chance to stay right on property at their new building that houses MY RV Mail mail forwarding services.  This is part of the Passport America brand.  We use this service too!  Since 2010 we have been able to receive our mail no matter where we are.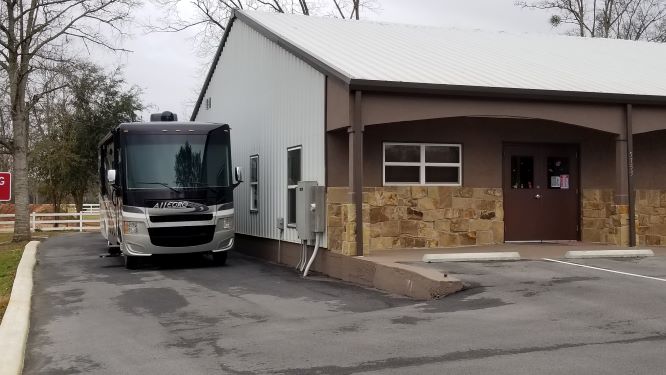 Happy travels as you enjoy the RV lifestyle, and hopefully the full time RV lifestyle! Please feel free to leave a comment below if we can assist you with this topic!
Blessings,
Howard, Pam Lindsey, and Winston
This post is powered by Grammarly