My Weekly Bark Report this time is for the Scare Me To Death Day, or better known as July 4 Pets Peeved (Do I need to mention that I really do not look forward to this day every year? Makes me really Peeved. How about y'all?)  Mom and Dad call it a July 4 Cell-e-bray-shun and I do my best to shun it.  All that noise!  How can human ears stand it?  For this dog's ears it could be half as loud and still be too loud.  Bang, bang, boom.  BAROOO!   Oh the joys of having big ears.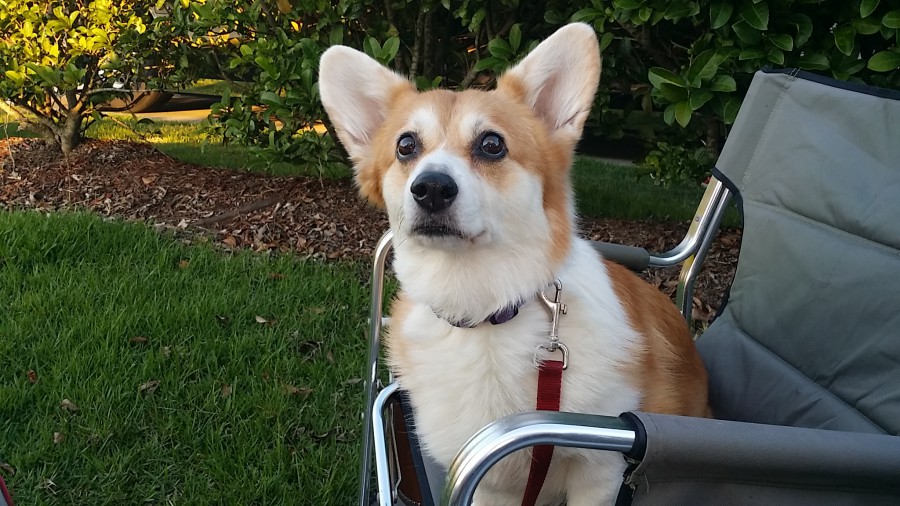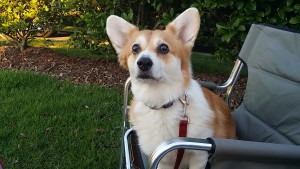 So, my furry followers, I hope the rest of you have found a really good hidey hole for that day.  Among my personal favorites is under the bed as far as I can.  It's hard to get under a bed in our RV. I'd go under the covers if Mom would let me up on the bed.  She has this dumb fear I'll jump off and hurt myself. Grow up Mom!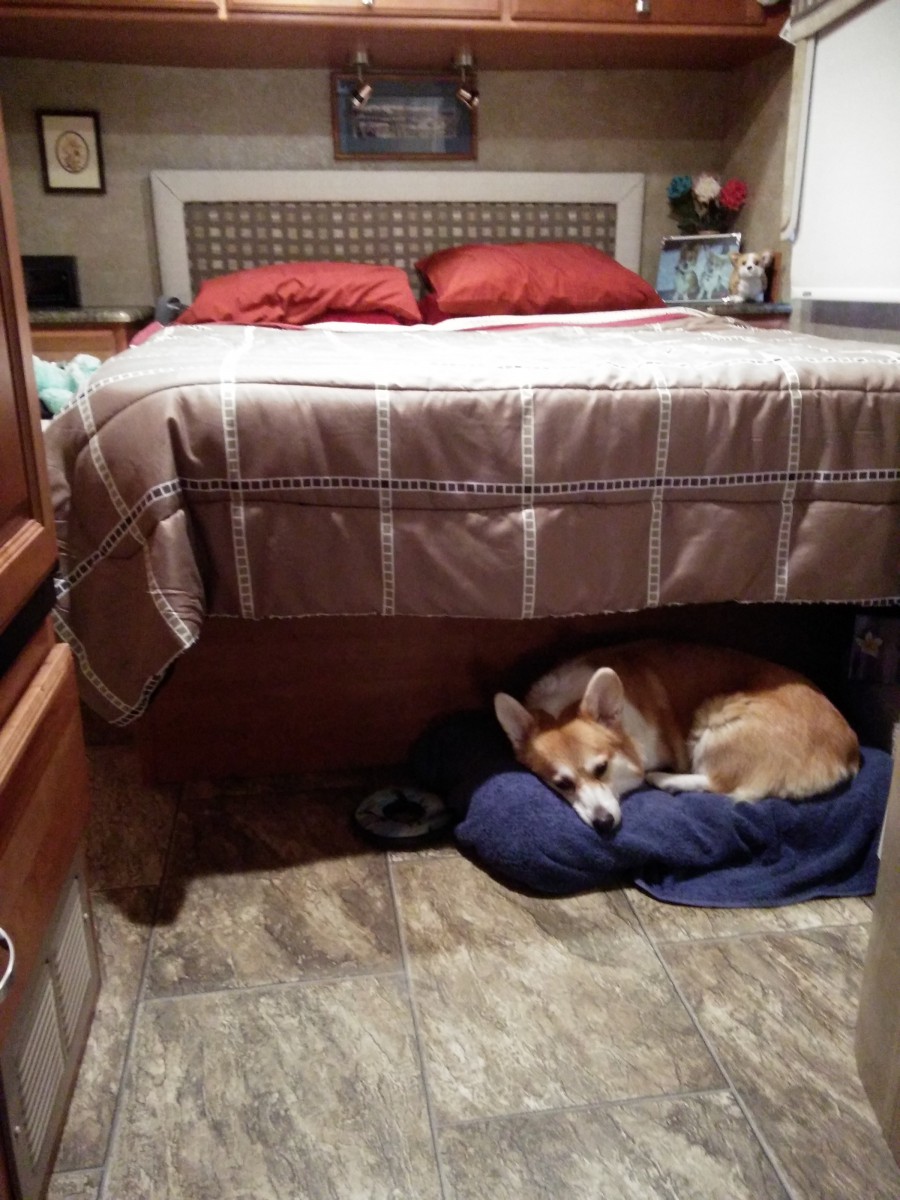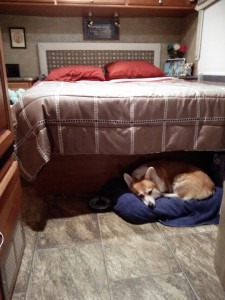 I know when something is up when Mom puts on my Thunder Shirt.  It's either those stupid exploding stars or a rumbling sky.  Does she think, I'm stoopid to not know somethin's up?  I wasn't whelped yesterday ya know.  Gees La-Wheez!  She says it hugs me.  Okay, I'll buy that.  Kinda feels more like a nice body wrap to trim my girlish figure.  (Does this shirt make my butt look big?)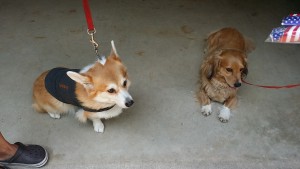 So yo, check out the parade.  All the little peeplez  followed behind Mz Hope's car.  Kinda looked like a mini sled dog pack.  And note WHO is leading the pack?  Yep, 4 legged and furry.  You go my furry friends!  Dogs rule, mini people drool.  (I stole that line. My bad.)  Mz Hope did let me drive her nifty little car with my friends after the parade.  Or at least I pretended I was driving.  I can't reach the pedals to really drive. You know that, right?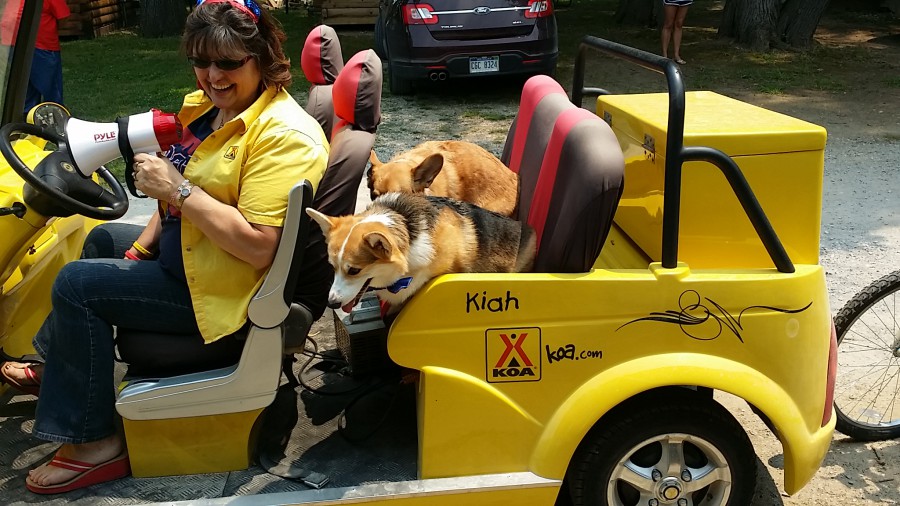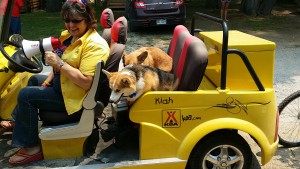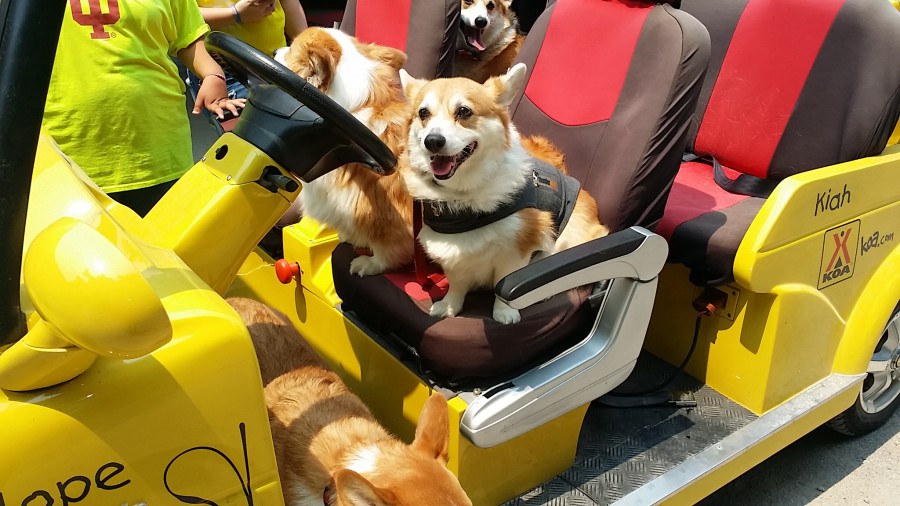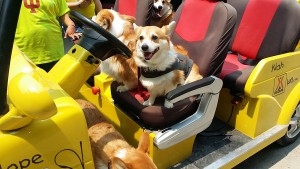 Then I got to meet a new friend.  Her mom calls her a conversation peez. (??)  I don't know what that means. Talking and peeing?   I hope it's not an insult cuz she's kinda cute.  Maybe cuz she's not a true blood?  I don't care.  She told me you just tolerate the little peeplez cuz they usually are good for a quick snack.  Food can be found all over their face and hands.  Sounds good to me! She should know, she lives here in this park.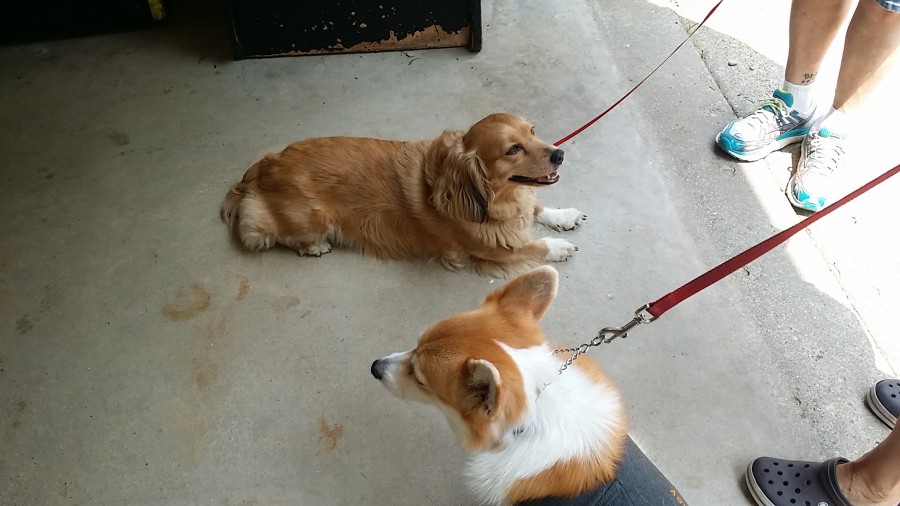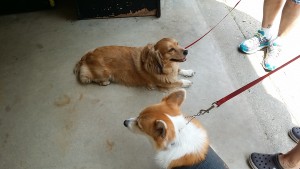 Sometimes when I pretend being askared I get these neat little bone treats that Mom says will make me sleepy and be less skared.  Sleepy, my skinny bubble butt.  I hear everything, and I mean EVERYTHING!  Even in a woofing, leg moving, nose twitching sleep.  I don't know what these little bone treats are s'pose to be but they are mighty tasty. If she's happy, then my job today is finished.
Well, that's about all I have to Bark about in this week's report. Remember to always stay close to your pet parents especially when the big Boom Booms happen. Lots of parents forget us when they are looking up at all those noisy falling stars. Fortunately, my parents just watch it on TV. I love my mom and dad! I think I'll give them a big puppy kiss for taking care of me so good
Until next time, Lindsey out.
PS – I managed to get under the covers anyway . . . . . . ha ha Baroooo!! . . . . . zzzzzzzzzzzzz!!!