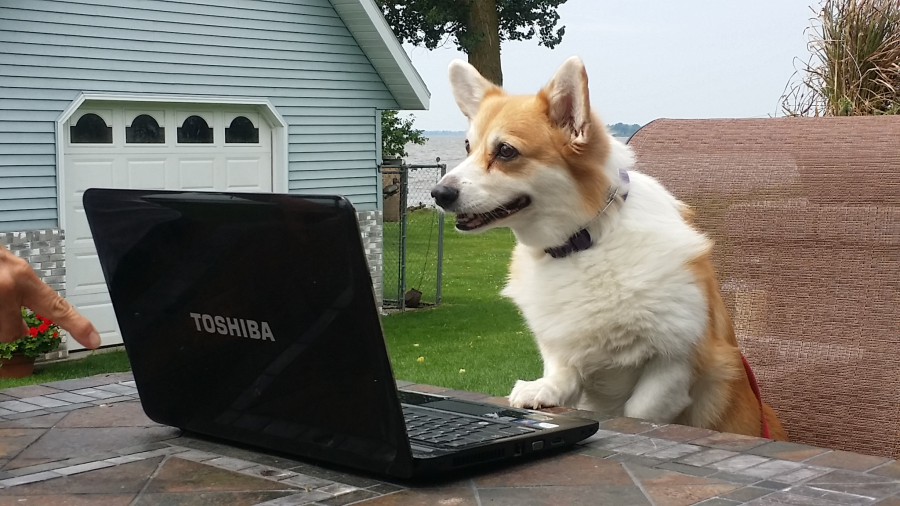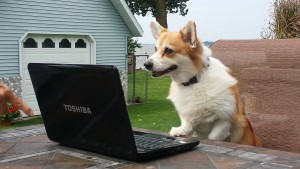 Hello again to all my furry followers. For this week's Bark Report  I want to talk to y'all about somethin' I jus learned about called Glamping with Dogs, RV style. I was thinkin' pretty hard what I could bark at you about this week and suddenly it came to me.  I been pickin' up sniffs and pees-ess about this everywhere.   For those of you that don't know what glampin' is, it's a way kool way to go kampin'.  Glamour-us Kamping. Baroo! For this RV kampin' corgi it's the only way to go. All about goin' in style. First class.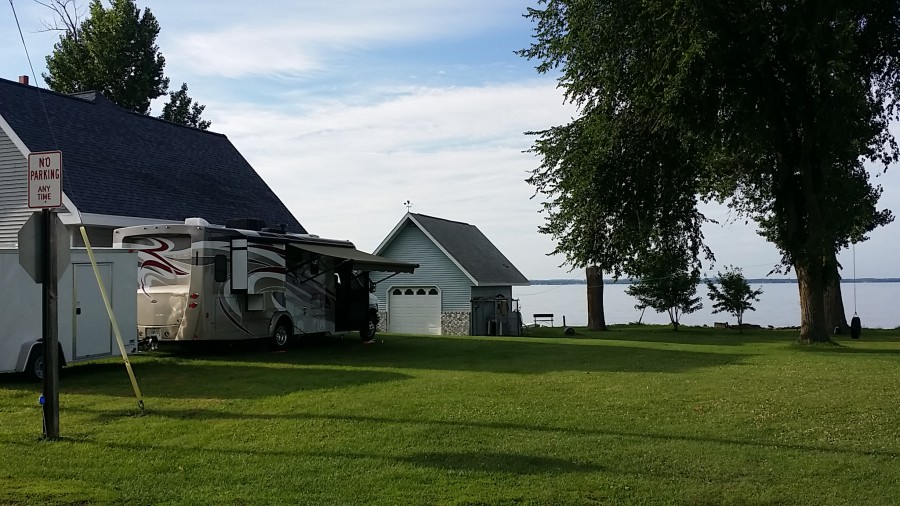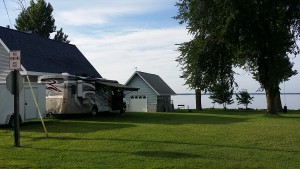 So your trusty pup reporter is here to tell you about some kool glampin' we did this past week  It was right on a lake. (Lake means water, which I for one avoid as much as possible. I am not a Labra-dork after all.)  I jest like to sit and look at it from dry dock thank you very much. The view was great.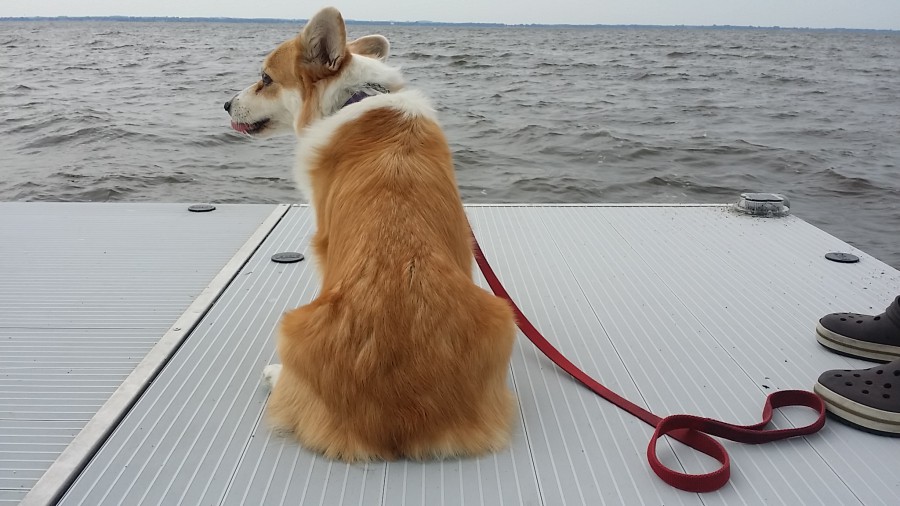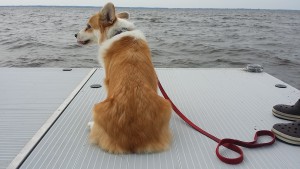 This kamp was in someplace called  'Sconsin.  I think that's the place. It wasn't really a big kamp cuz it was just us and the locals but lots of really neato stuff to do!  They had this really really big bed and breakfast house.  It had a s'more-gus-bord on the floor at all times of the day, lots of beds to lay on, a neato hot tub room to catch some rays, kitchen open all day, lots of ball games and rooms galore to explore.  And it was all-inclusive, if you know what I mean.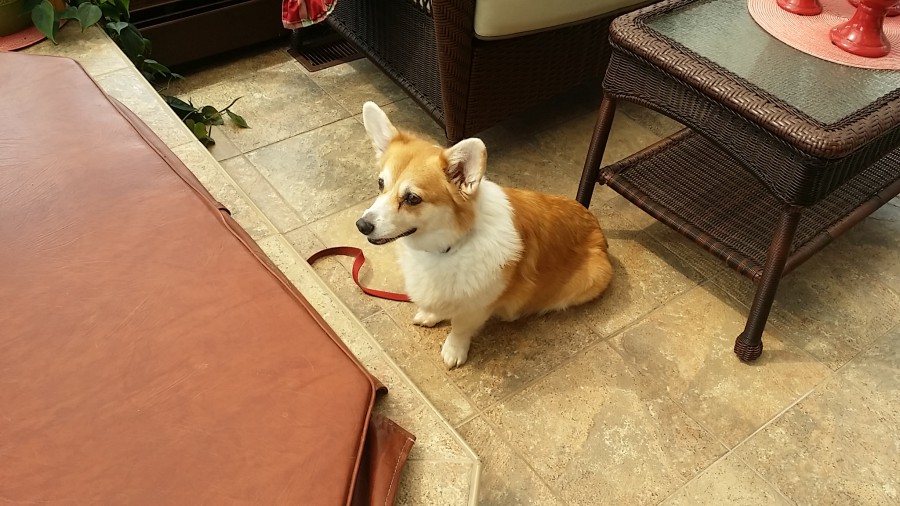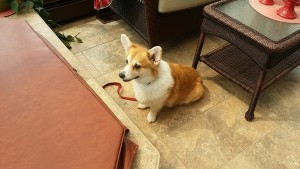 And there is a private spa by the lake.  One of the locals invited me in. Gees dude!  The water's freezin' and he's layin' in it.  He was such a dork-boy.  Hot good, cold brrr!   He sez he knows a good place to go roll in the weeds if I was interested. Sorry, but your fish cologne was a bit overpowering for even me.  Plus I'm already interested in someone else.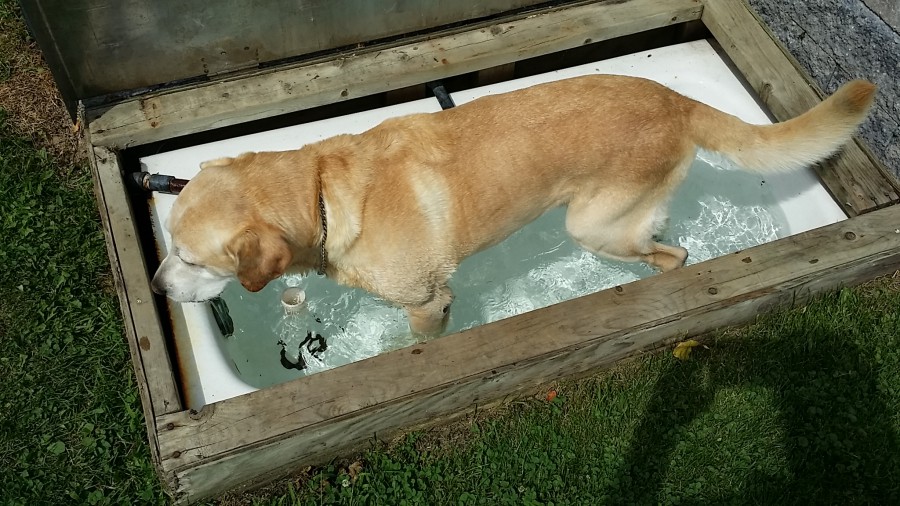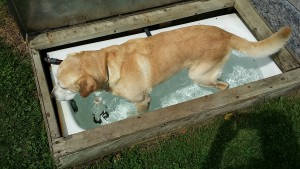 A course stayin' at a lake must involve at least one water trip. One day we went to this meetin' place on the river.  It was really crowded with lots of boats and humans and music and even some other dogs.   All the humans seemed to know each other. I think it mighta been some sorta party.  All were jest standin' and splashin' in the water.  I refused to get out cuz I didn't have my life jacket (and it was wet).  Plus I only know how to dog paddle and it was deep for me.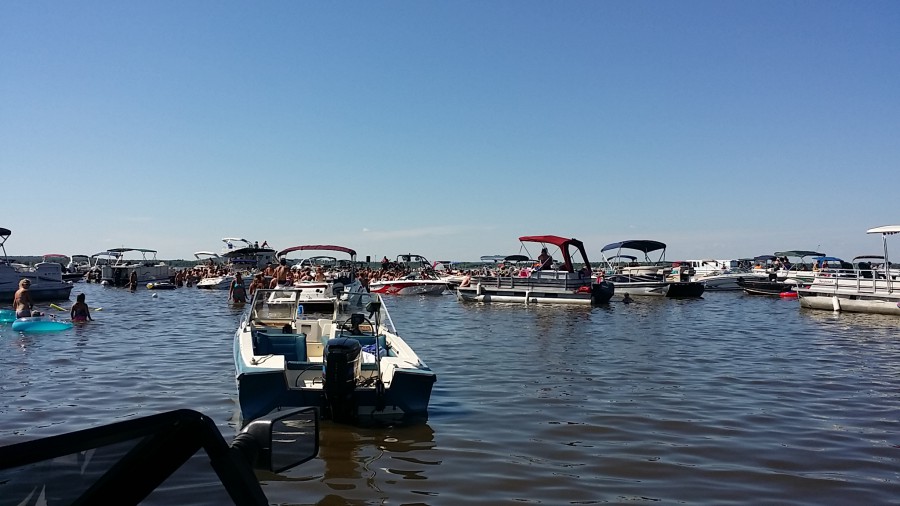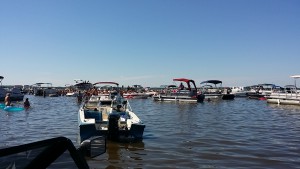 Yo, yo like check me out!  One day I sneaked the keys to take Dad's 2 wheel thingy to go out for a spin when they left.  What to my doggy dismay would happen, handles too far for my paws to stand on.  Drat the cat!  It woulda been so kool with the wind in my ears.  Mom said maybe someday we can get a sidecar jest for me.  And of course, I would have to have some Doggles.  Call me kool, jest don't call me late for dinner.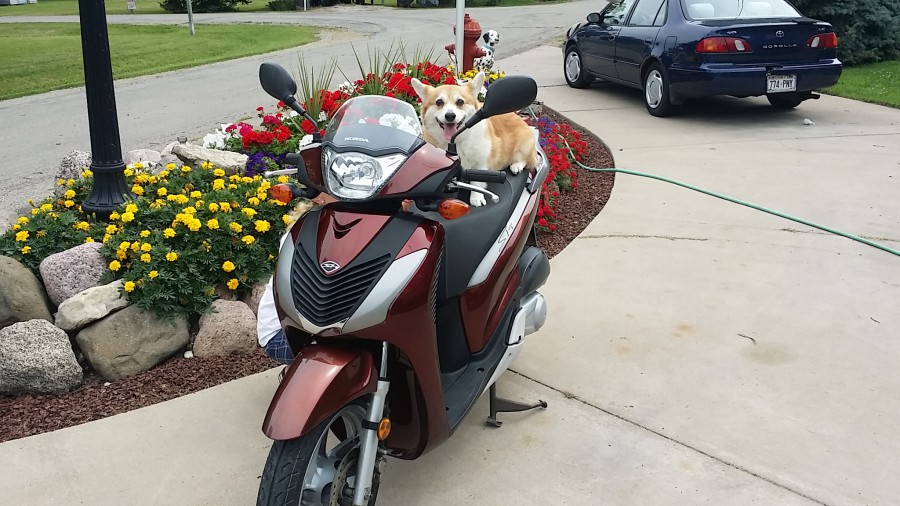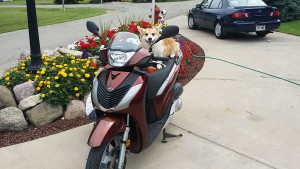 Every nite we had live entertainment too.  My new friend Leinie was called the sleep singer cuz he did his best singin' in his sleep.  Purdy good but didn't know the words too well.  Dude! It was the Beatles!  No wonder he wasn't gettin' many Scoobie Snacks in his tip jar. Poor guy.  And he's gonna be a dad again next month.
Well Mom is a tappin' her foot at me with that look. I think I'll just look at the funny palm tree that was growing here and think about my next bark report.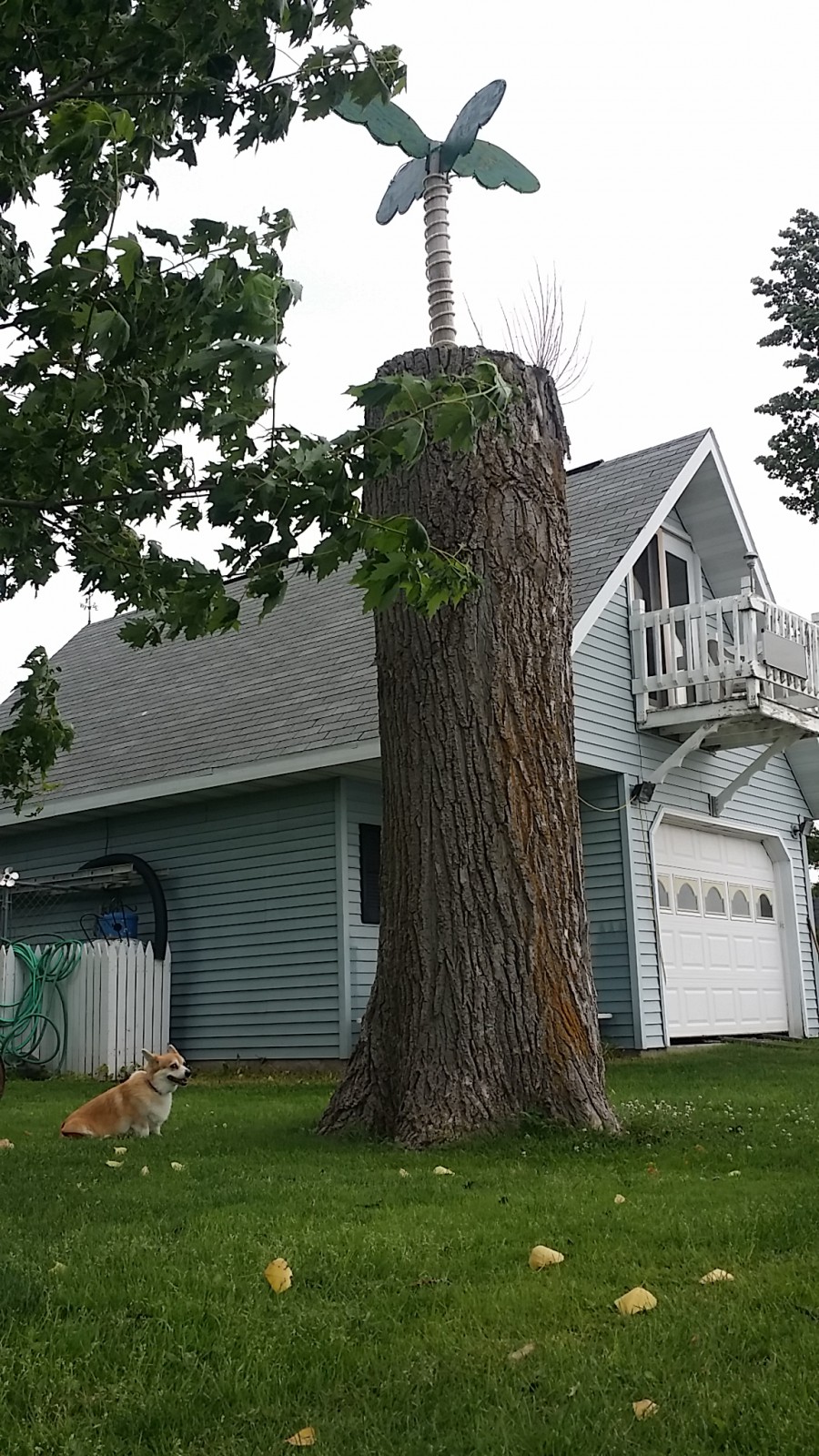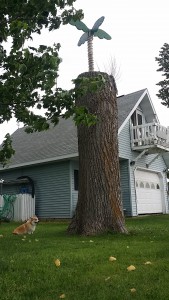 Until next time, 
Lindsey out
Mom Here!  Please be sure to let your fur-kids share their thoughts with Lindsey!  I'll be sure to give her get time to respond.