Finding Good Florida RV Campgrounds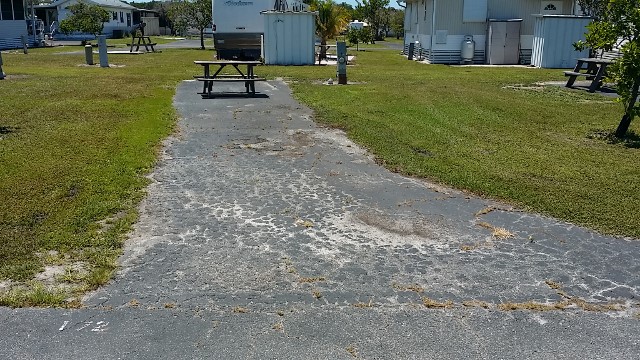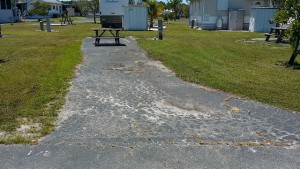 Stephen King calls Florida the land of the newlywed and nearly dead.  I have heard others call Florida God's waiting room.  Certainly I have observed one thing for sure: Florida RV campgrounds are old!  We have had a tough time finding parks that are newer, that offer even basic services and that have been updated recently.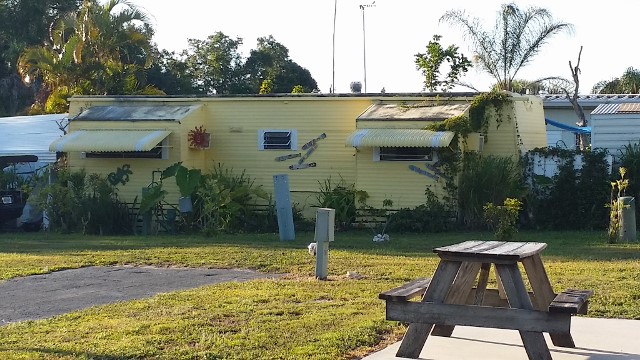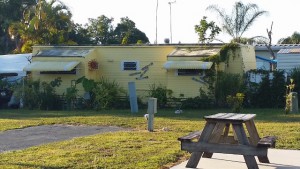 Disclaimer: This is Just My Opinion!  I am Going to Have Some Written Amusement!
And, they are loaded with park models and territorial owners.  More and more of these Florida RV campgrounds are going for that crowd because it brings in income on a year-round basis.  We full time RVers are getting pushed out in favor of this particular demographic:  from up north, they come for the winter months, and they turn their noses up at RVers when in actuality the names for most of these parks have RV in it, not park model!
I am all for RVers joining the club and traveling in their RV.  It is good for the industry.  It is a great lifestyle, but we are getting squeezed out by non-RVing crowd taking over these Florida RV campgrounds.
The park we are in right now was so busy earlier in the year I could hardly get in and out of my site with all the vehicles here and due to the narrow roads of this old park.  It is called an RV Resort.  Hardly!!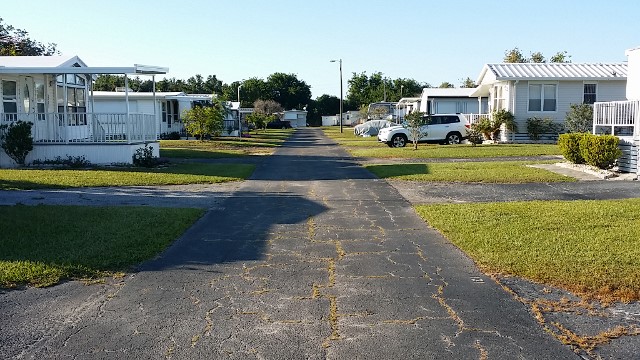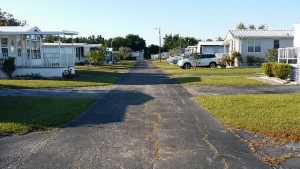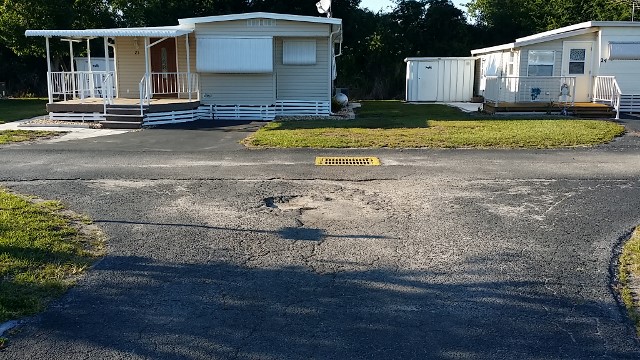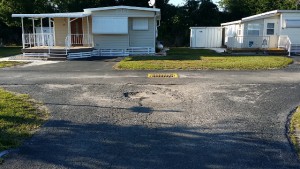 There is no resort about it!  It's old, asphalt looks like twenty miles of bad road, NARROW streets, poor sewer service that has no draw to it, you get one 50amp plug and that's it.  We tried to sit out when the weather was nice but got eaten alive by no-see-ums and mosquito's.  Oh, and trains all hours of the day and night!  In the busy season, there could be ten a day!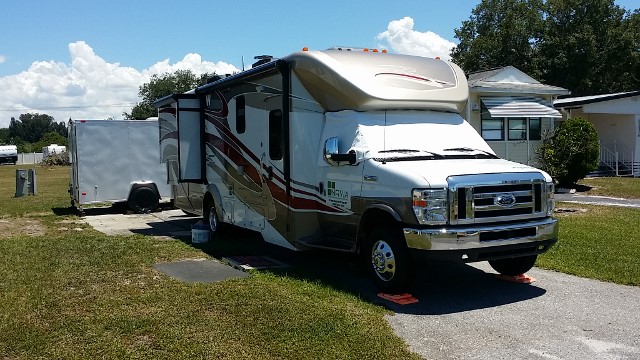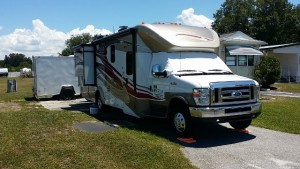 We are sandwiched in between two park models.  On our street, there are seventy-five percent of the sites that are park models.  The rest of the park is even a higher percentage.  If you want just RV sites you park on grass and then don't have full hookups.  They call them overflow sites.  The surprising thing is that in February people would take anything because they could not find RV sites because they waited till the last minute to book a reservation.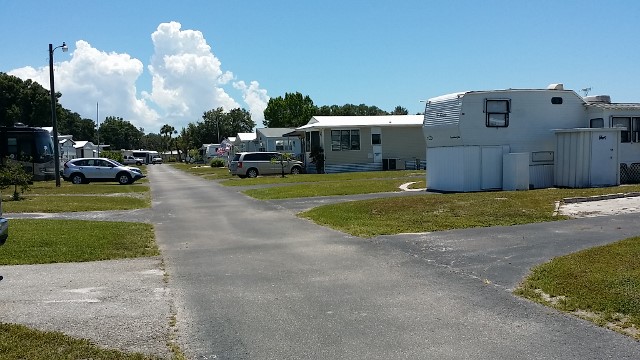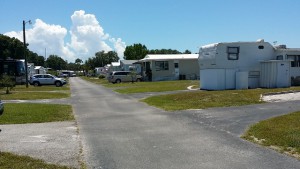 This place may be for some people, but it is sure not for me.  These people are all my parents age.  Hey, we are all going to get old, I just don't have to be reminded of it every day.  Actually, it's not the age of a person, it's the attitude.  I call them lemon trees!  I have met some folks in their 80's who don't act this way.  It's just most of these people at these Florida RV campgrounds just act old.  And nosey too!!  Tell one and the whole place knows about you.  And what they don't find out, they make up!  I guess they have nothing better to do!
We Are Having Some Fun Now!!
Hey, I am not knocking old people, well not too much.  My parents are in their late eighties and at that age things just look a little different I guess. Have old people made Florida what it is?  What is going to happen to these RV parks when this generation is gone?  I guess there will be a lot of empty old park models!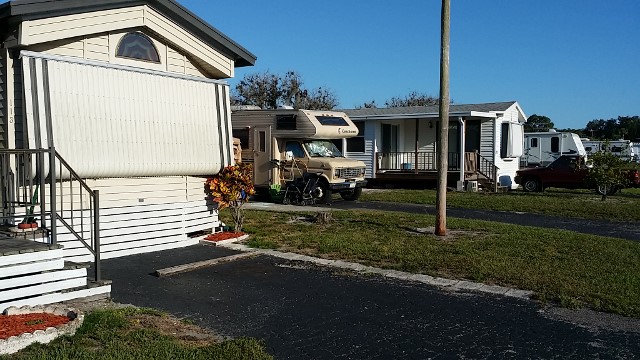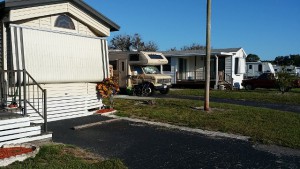 I have been traveling around Florida for the past seven years and I have found few parks that I really liked.  The ones I did like charge $50 or more dollars per night, and in the season.  If you don't mind parking on grass (or weeds), ants and palmetto bugs in and around your rig, being able to watch your neighbor perform acts that should be private due to closeness of RV sites, people thinking that cutting through your site is their God-given right, unlevel sites, and difficulties navigating through these parks, then some of these Florida RV Campgrounds are for you!
You can find them on most of the discount camping clubs!  You can be sure if they are offering a discount, there may a reason why!  They are great for an overnight stay, but that's about it!  You have to check out there website and the RV Park Review website to be sure.
Again, this is my website and my opinion, and I am entitled to express it!  I want you to be aware, do your research and choose wisely, or you may have a very unhappy stay.