Lindsey checking in here with the "RV Weekly Bark Report".  I just wanted to have my say about this whole Full Time RVing Dogs thing.  Mom and Dad give their opinions but where's the voice of the furbabies.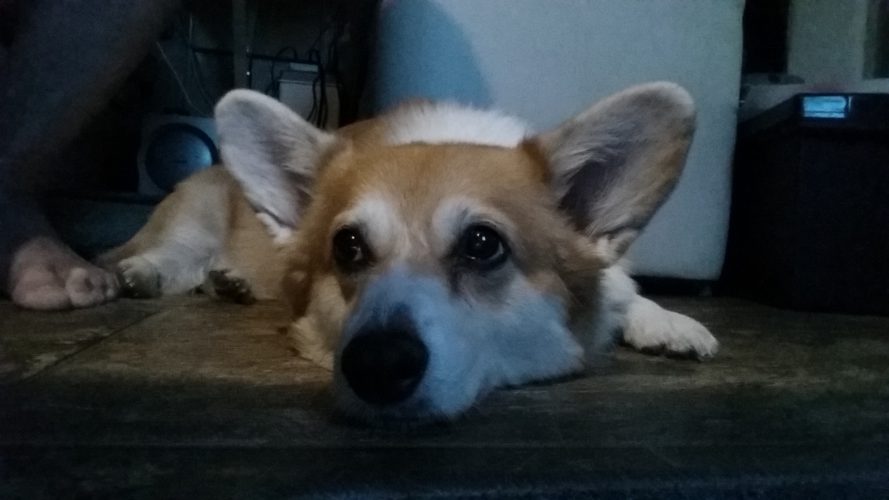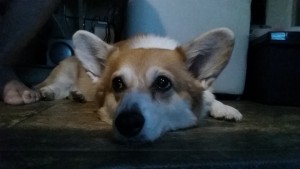 First off, I want to say I don't appreciate being call neurotic, whatever that means.  They take me from a huge house, put me in a moving house and now in a tiny house.  What's next?  Will we all be living in my crate?! No way, that's all mine.
Anyway, it is really cool to have them around most all the time and now I get to go with them when they go to work inspectin' moving homes is what dad calls it.  I guess you call that work.  I'd rather just watch from the window.  I see them crawling all over other homes on wheels.  Some like we used to have, some like ours and some really big ones.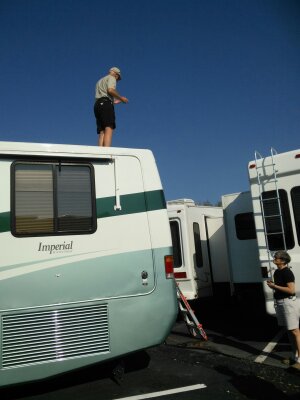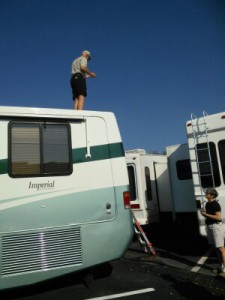 I wonder if they would get one of those for me for my birthday?  It's coming up in July in case anyone is interested.  I could play fetch from front to back in those big ones and not run into the bed all the time like I do here.
Mom did get me some really neato food when we got this littler home.  I used to get some frozen raw food, but now she found freeze dried for me. She said there is no room in the freezer anymore for the frozen.  I really, really, like this better.  It's called Stella and Chewy's.  All different kinds of flavors.  
At first I thought we were getting 2 more furbabies, one named Stella and one named Chewy but it turned out to be just a red bag of food. Mom says it's way better for me, better ingredients. What's an ingredient? All I know is it tastes really good.  
She said maybe if Maya (my sister that's gone over the Rainbow Bridge) had it during her life she may not have gotten Lymphoma. That's another big word I don't know. All I know is Mom said Maya had it and then she never came back.
Another cool thing is sometimes mom would let me drive the big truck. (Don't tell dad! He would never give me the keys. He had issues with slobber on the steering wheel.)  I'm hoping that maybe I can take the little house out for a spin sometime.  It's not that much bigger than the truck.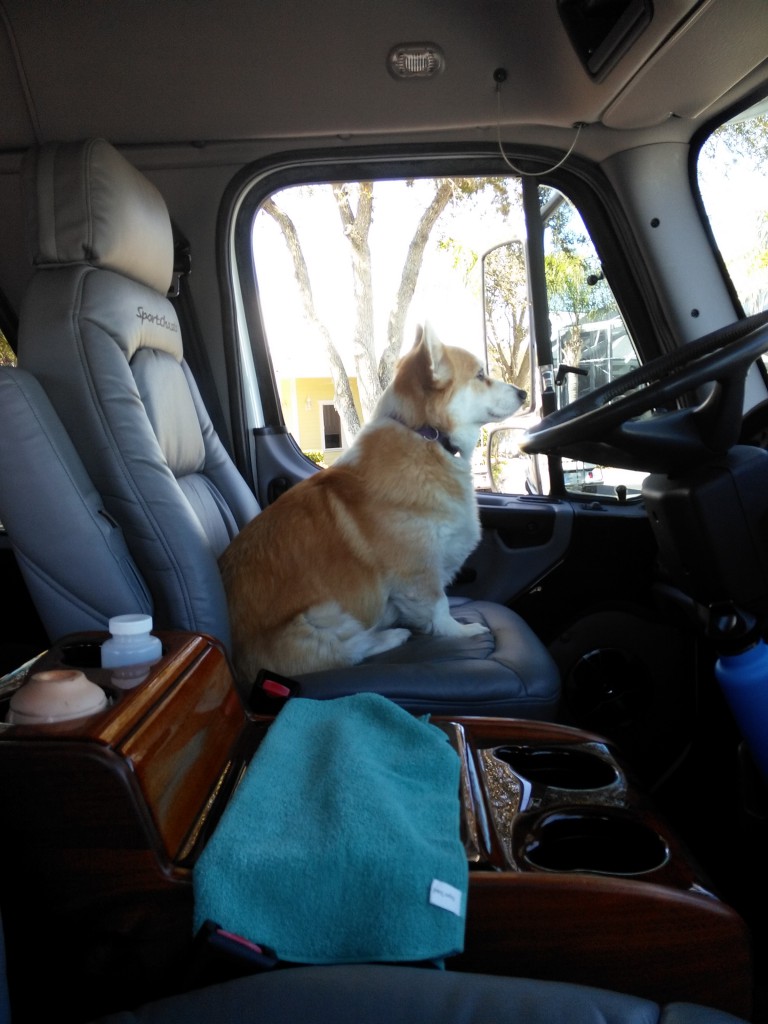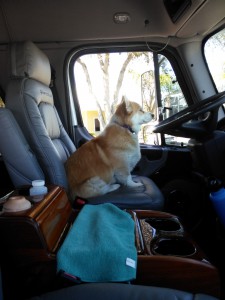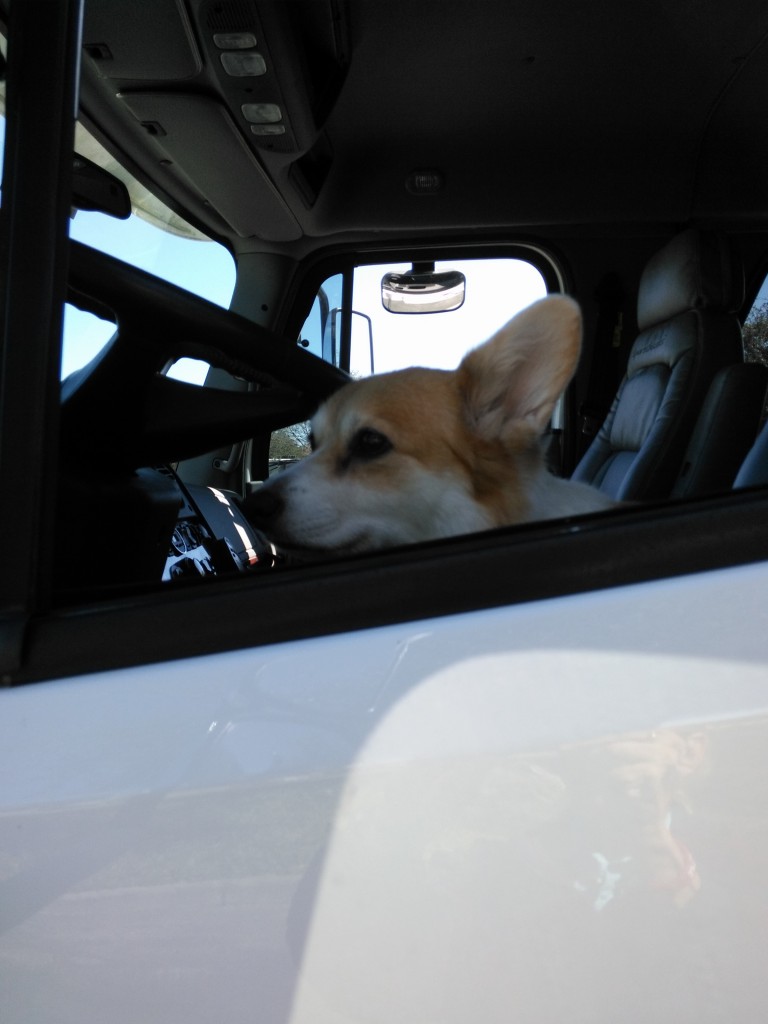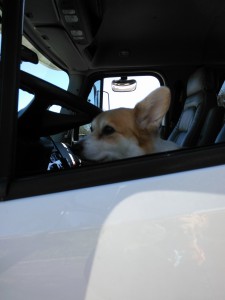 Mom is always a pushover for a pleading look.   She's always smothering me with kisses.  Gees!  I tried to hide next to the bed, but she found me there.  My crate is the only other option. Maybe she won't see me there.  I try to blend in.  Is it working? (Does my butt look big in this crate?)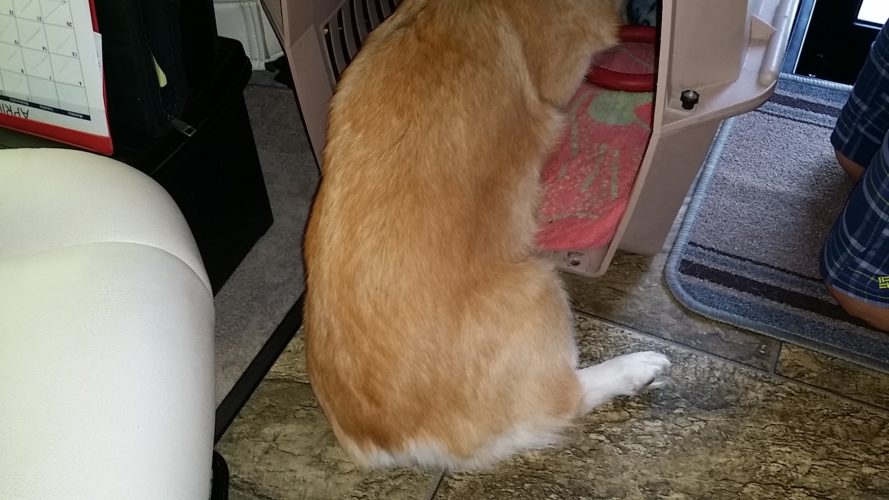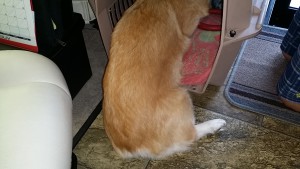 So stayed tuned for more of my Bark Report as it would appear that mom and dad like full time RVing dogs.  I guess I'll stick around for a bit.  It's getting funner the more we move around.  Enough said, Lindsey out.
Pam here!  Okay, we let Lindsey have her say.  Let us know if you want to hear more from her.  She's quite busy but I am sure we can tear her away from her nap to write some more good stuff!
And as always, please feel free to leave comments and Lindsey, I mean we will get back to you!
Happy tails, I mean Happy Travels!!