We have people ask Pam and I, "why would you want to live in such a small RV?  Are you crazy?"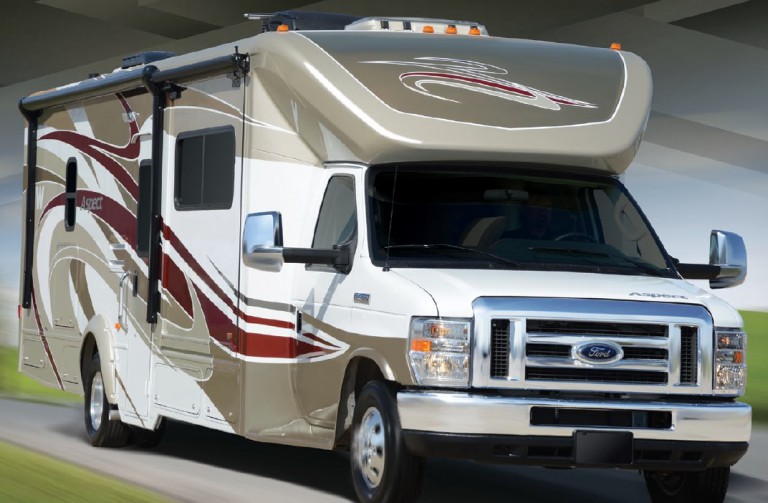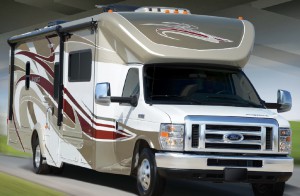 So, I thought it was time for a small RV living full time update!  Since we just celebrated our first year in our second full time RV living RV, and in our eighth year of enjoying the lifestyle, I want to share some thoughts on what it is like to live each day in one hundred and sixty square feet.
As I mentioned earlier, since trading our monster 5th wheel and medium duty truck for something smaller, we have traveled in our class C RV almost eight thousand miles and lived in it for three hundred and eighty days.
We lived and traveled in our 5th wheel for over seven years.  We enjoyed the comfort and residential amenities of the 5th wheel, but when it came to moving it, that was sometimes not as much of an enjoyable experience.  It was basically like driving a semi-truck!
When it came time to adopt a more mobile lifestyle due to our RV inspection business, we decided that a smaller motorized RV would suit us better.  It may sound strange to say, but we felt that our 5th wheel was just too big and that we did not need all that room, except to store our stuff.  So, we just got rid of the stuff and went for small RV living!
Small RV Living Full Time
Let's see if I can give you an idea of what a day in a small RV is like!
Like most RV's, we have a kitchen, a dinette, two front chairs that spin around to service the main living area, a small bathroom with sink, toilet and shower, and a bedroom with a queen bed.  Basically, everything you need to be comfortable no matter where you are!
The RV has two slide-out units that add space in the bedroom and living area, but even when retracted the unit is still comfortable.  We don't always extend them when boondocking at Walmarts.  We don't want to appear like we are staying long-term!
A Typical Day Spent in the RV
If Pam and I are not traveling to do an RV Inspection or teaching a class, we typically spend the day inside working inside the RV.  In addition to growing our RV Inspection business, I also administrate this full time RV living website. As it continues to grow it does take work in responding to people's questions, monitoring the pages and posts on the site, and writing additional content.  I enjoy hearing from others looking to adopt the lifestyle and helping out as I have time!
A typical day starts out with Pam getting out of bed first and taking care of Lindsey, our authoring Corgi, and getting the coffee made.  I stay out of the way and check the morning communications via my smartphone.  I find this works best, so we are not competing for the same space.
Once Lindsey goes out for her morning constitutional, I move from the bedroom to the main living area to do what I need to do.   After the morning green drink and some bathroom activities, I head for the coffee pot and then to the laptop to start my day of work.  Now, not every day is a full work day.  If so there would be no reason to live in an RV!  The fun of the lifestyle is to move about and enjoy the sites of many different locations.
My desk is the dinette area.  This area is also where we eat and where we sit and watch TV.  The TV is mounted on the curbside kitchen wall.  It does pivot out so we can sit in the front chairs and watch from there, but we seem to prefer the dinette area.  Lindsey has adopted the drivers chair as hers.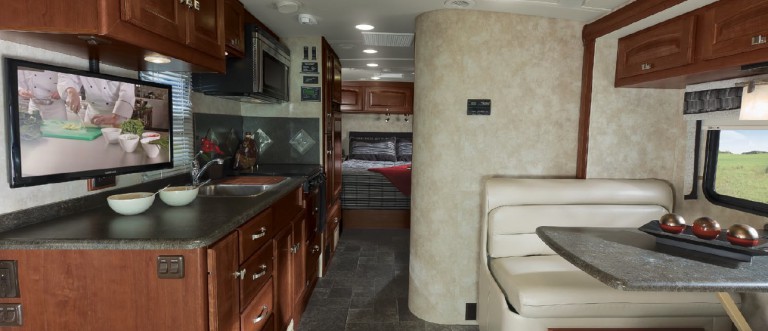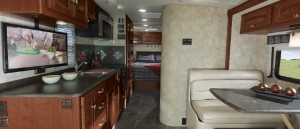 When the street-side slideout is extended, there is plenty of room for Pam and me to navigate around each other.  We very rarely feel like we are in each others way!  With the slides retracted for travel and boondocking, that can be a bit more of a challenge.
We find the bathroom is plenty adequate for us.  The shower could be a little bit larger, but for a thirty-foot RV, it is what you get.  At first, we felt the bathroom sink was small, but we have had no problem with its use.  Our black and gray tanks are thirty-four and thirty-one gallons respectively.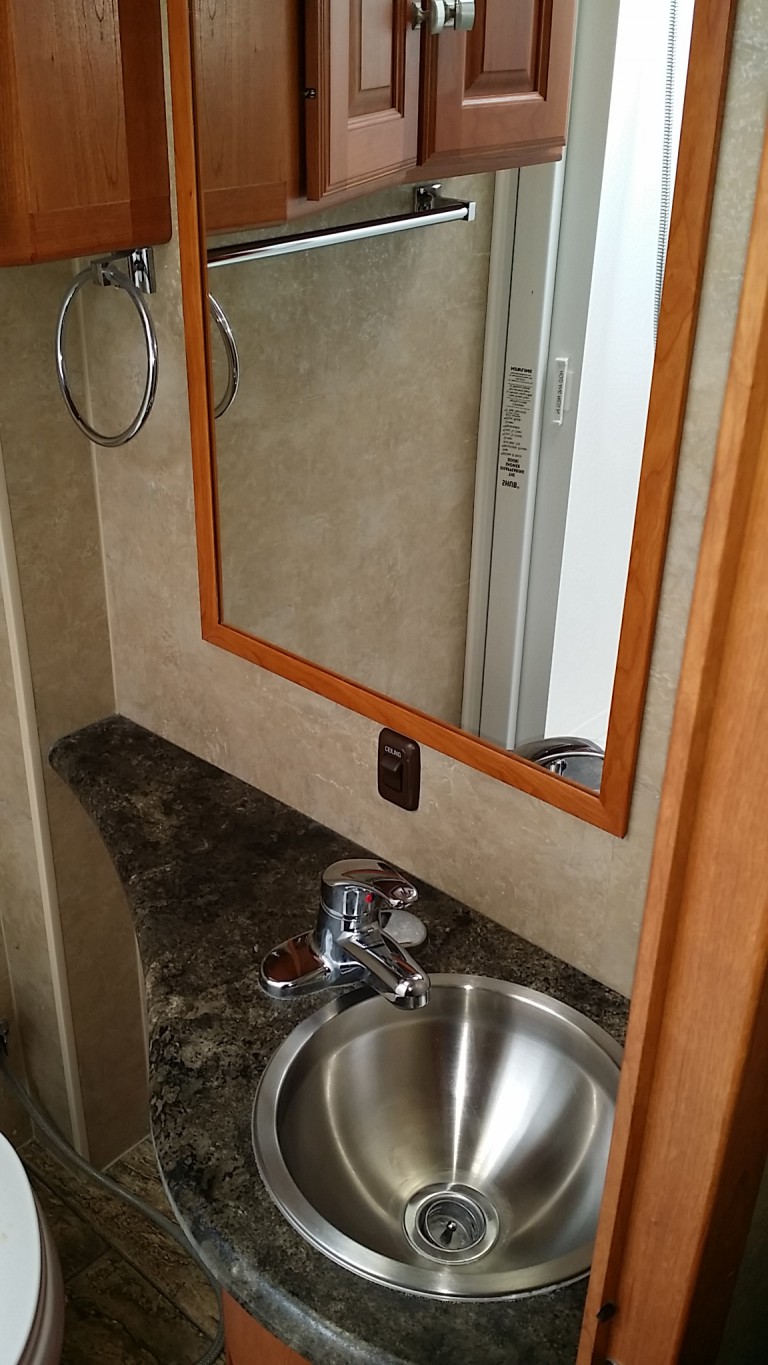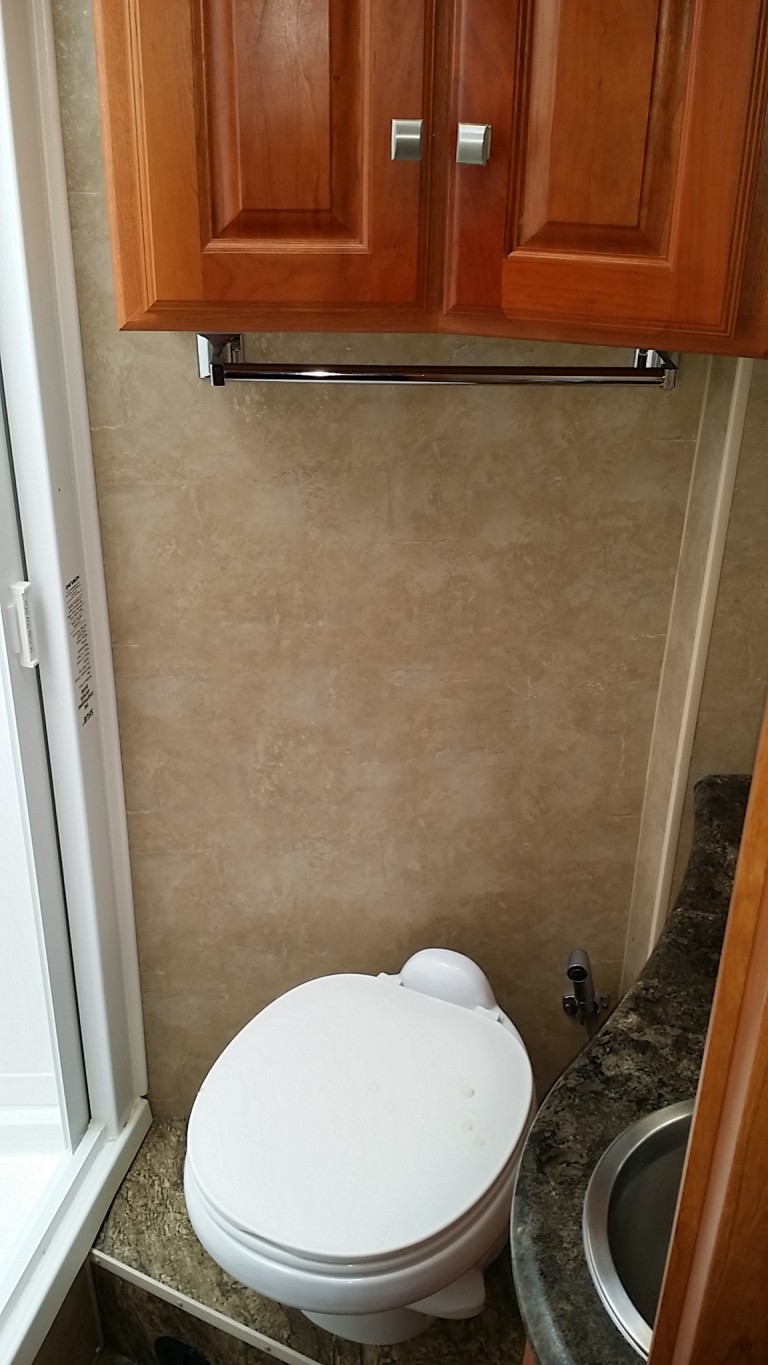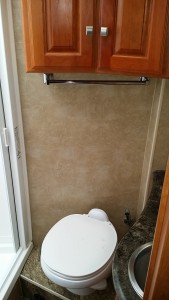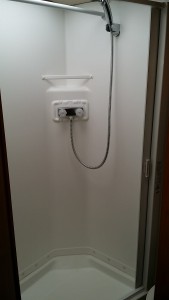 The black tank can last us a week or so, but the gray tank requires dumping every other day or so depending on showering, etc.  We can easily boondock for two or three days if we are conservative on the fresh water usage of the forty gallon tank.
Meals are not a problem!  We can cook most anything we want and have the space to handle the prep work.  We are not making elaborate meals. We enjoy salads, chicken and vegetable meals, and skillet dinners, etc.  Dinners could be the most challenging in this type of RV, but our simple meals pose no problem!  With the large micro/convection oven, and the 3-burner gas cooktop, cooking is easy!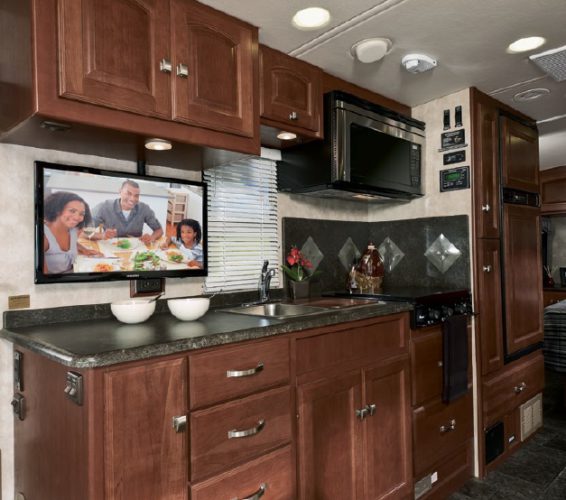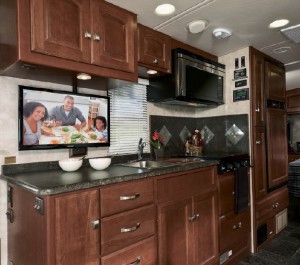 Our seating arrangements consist of the driver and co-pilot chairs and the dinette seating.  I miss the euro chair that I had in the 5th wheel, but then I don't miss some of the other things I had to deal with in the 5th wheel that I don't with this RV!  If I desire to recline somewhere, I have pillows at the dinette, and I lie across the bench seating and can rest my feet on a folding table if I want to.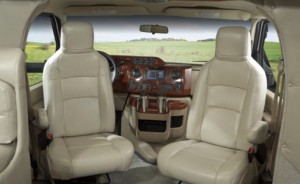 The bedroom has plenty of storage for our clothes, and the bed is large enough to work for us.  Lindsay makes her way to the bed each evening to keep us safe – attack Corgi on duty!  With those ears, she hears everything. Sometimes she hears too much!!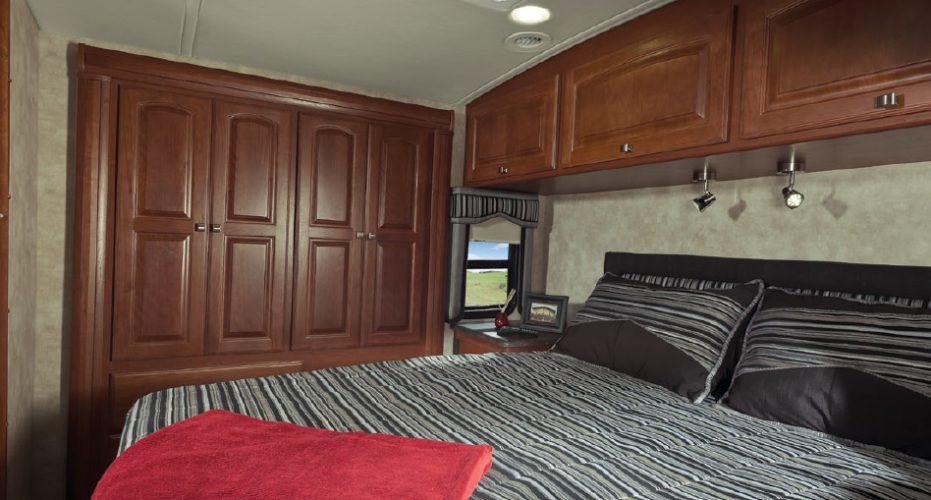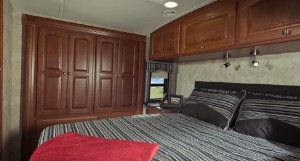 So, working at the dinette area, perhaps an afternoon walk, meals, evening TV viewing while doing a little more computer work, and that's the day!  The commute from the bedroom to the dinette is pretty rough to take some days!  LOL  Even on the days we are working outside the RV, we take it with us as our mobile office.  That's the beauty of this size RV!
Could you possibly see yourself enjoying small RV living?  That really depends on the lifestyle you are used to.  Pam and I migrated from a thirty-eight hundred square foot house to a twelve hundred square foot home to a four hundred square foot RV to what we have now.
For us, it was a progression.  Could we have jumped from the large house to our current RV?  Probably not!  Everyone's journey will be different, but yes you can enjoy full time RV living in a small RV!  It just takes planning and the research to know what you are getting into before buying one.
If you think you want to try it, rent one.  Small RV's are easy to rent!  This would be an excellent way to test it out!
If you are enjoying full time RV living, or you have more questions about this subject, please feel free to comment below!
Thanks for stopping by!
This post is powered by Grammarly