Is Full Time RV Living For You?
Full time RV living is a dream for many and a mystery for some.  People wonder if full time life on the road, in their RV, is for them.  Others see the lifestyle being lived by others and decide to start searching out a possible full time RV living home without really considering what it may be like.
Pam and I just attended the largest RV show in the country.  This was the Hershey Pennsylvania RV Show that took place September 16th through the 20th.  Pam and I were there to support the NRVIA, RV Inspection Connection, and Workamper News. We had the opportunity to meet many people who were there looking for their first RV and wanting to retire soon so they could begin their full time RV living lifestyle.

There were others there who have RV's but they wanted to upgrade for the same reason.  It appeared these people want to embrace this style of living but really don't know what to expect.  They had lots of questions for Pam and I as we had chances to visit with them while manning a vendor booth.
Let me step back a little and review how Pam and I started this journey. We started RVing back in 2002.  For five years, we rented everything we could. We tried Class A RV's that had both gasoline and diesel engines.  We rented class C gas engine RV's, and we spoke to others about their experiences with fifth wheel RV's while we were staying at RV parks.
In those five years on the road, we put on thirty-five thousand miles and took trips that lasted anywhere from two and a half to five weeks.  At that time, we lived in the mountains of Colorado and loved living there.  When we went away on vacations we always enjoyed coming back home because we felt we lived in paradise.
But, along came RV travel.  Once we started to enjoy being out on the road in a home on wheels, our thirty-eight hundred square foot home in ski country USA did not seem so desirable anymore.  Neither did the amount of work it took as far as upkeep.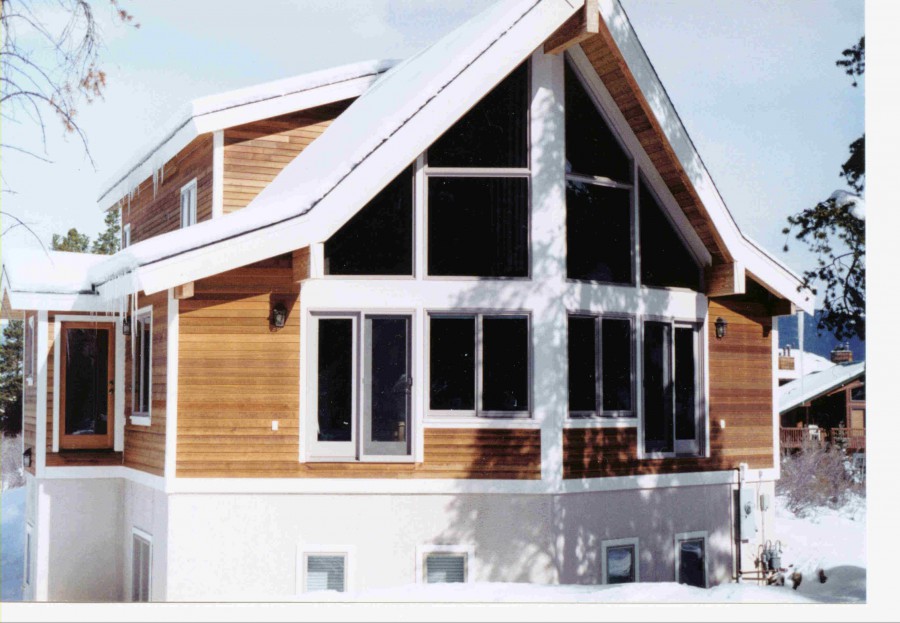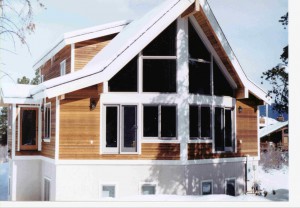 After our first trip out in the RV in 2002, after we had returned home I said to Pam, let's sell the house and get an RV and live in it full time!  She was not in such a hurry to do that given we had just spent nine months building it ourselves and we had spent years planning for it.
You see, our dream even before marriage was to live on the road.  We had no idea how to accomplish that goal.  We are both nomadic and the lifestyle appeared it would suit us perfectly.
So we kept on renting RV's till 2008 and at that point finally decided to make a change. Late that year we finally decided to purchase our full time RV living home.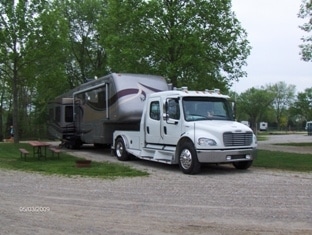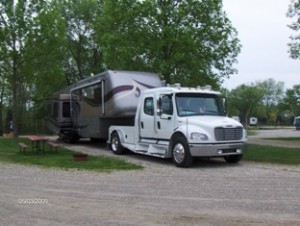 Now, when we went out on these RV trips in rented RV's, we brought along with us the things we like to do.  We are outdoor folks so biking and hiking were something we liked to do at home.  We found we could easily enjoy these activities while traveling in the RV.  It was easy to put a bike rack on the back of the RV and take our bikes along.  We have enjoyed many bike rides in different locations across the country.
Since we love being outdoors, the RV lifestyle fit us perfectly.  After all, you don't want to spend all your time in your RV!  The RV should be a way for you to take the activities you enjoy doing at home and expand upon that. You want to be able to enjoy those things while adding the additional benefit of being on the road in an RV.
When considering full time RV living I would like you to consider this.  Be sure you are able to bring those things you have enjoyed doing in the past into your new lifestyle.  You want to be able to take those things and perhaps enjoy them in a different way while being able to travel where you want in your RV home.
Now to some this may seem obvious.  To others, it may seem mundane! But I mention this here because we have seen many of our RVing friends wind up leaving the full time RV living lifestyle because they were too unhappy.  They felt like they had left too many things behind; the grandchildren, the tool shop, the craft room, other family members at home, more living and storage space, daily mail delivery, consistent television reception, a full size washer and dryer, etc.
When considering full time RV living you have to be able to enjoy the things you did in the past while living in your RV home.  Or, you have to find new things to replace those old things before you make that leap and sell everything.  Either way, be sure to spend time thinking about these things before jumping in and possibly making a big mistake!
Pam and I considered it carefully before we sold all our "stuff" and hit the road.  Fortunately we had many miles of experience in RV's, we had found we could do many things we enjoyed in new and better ways, and we were able to go from a large home down to only hundreds of square feet with ease.  So, the question is, is full time RV living for you?
We hope those of you considering joining us on the road have been helped by just a few things we have shared here!  Making a big lifestyle change is something to not take lightly and we want to help you do that with eyes wide open!
This post is powered by Grammarly