Barooo!! Lindsey here to update Y'all on my fur-ther RVing adventures. We are now back in the sunshine state. Yea! I got to get some sand in my paws again. (No, not on the beach. Not cool here in Walton County. It's illegal. No fur-babies on the beach.)
I got to tell you we had quite the adventure in Heber Springs, AR. Besides all the activity of Workamper Rendezvous and Dad's class, our trailer got hit!  (Did I mention I was traumatized?!)  Mom and Dad were gone and some toothless drunk guy, HIT OUR TRAILER, parked in the campground!  I was so scared I almost wet my "skirt".  Hello! And it's a dry County no less. And I don't mean no rain if you get what I'm saying here.  
Dad said he totaled it because he hit it so hard.  Bent the axle, whatever an axle is. It even moved our moving house a bit. Mom said if he had been a few inches closer he would have hit our sliding room too. I had to have a couple of extra Scooby Snacks to get over that. So listen and learn.  Just because they say it's dry doesn't mean dry, if ya get my drift. Plenty of stills in them thar hills. (I was wondering if Jed and Granny were selling him hooch? Hmmm. For medicinal purposes only I'm sure.)  
We stayed at a couple of Walmarts on the way, which Mom loves to camp when it's free. When we left this place called Jackson, we hit a bump that sent our new trailer airborne.  I think I hit the roof of my crate on that one. We were trying to stay ahead of some scary storms that were stalking us. We hunkered down in a small place mom found on Passport America in AL until the storm passed.  It got pretty exciting with all the rain, but we were all snug as a corgi-bug in a rug.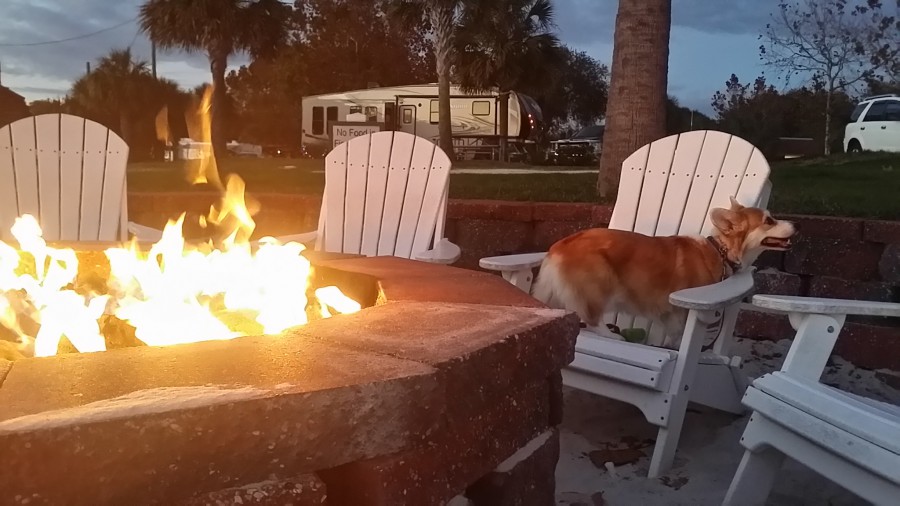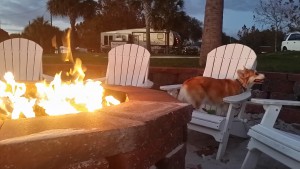 Now I've been warming my stub again here in Florida.  We are back at this campground Mom and Dad used to work at.  I get to meet up with my fur-buds Charlie and Mo for the RV Tech Course, and of course, we're here for Dad's class. I got to check out some new pee-mail where Maya and I used to pee all the time. That was when Maya was still with us.  She went over the Rainbow Bridge 2 years ago.  WOL! (Whimpering out loud.) I got to sit on her picnic table she sat on her before starting her journey without us. Even the sun looked like it was crying for her.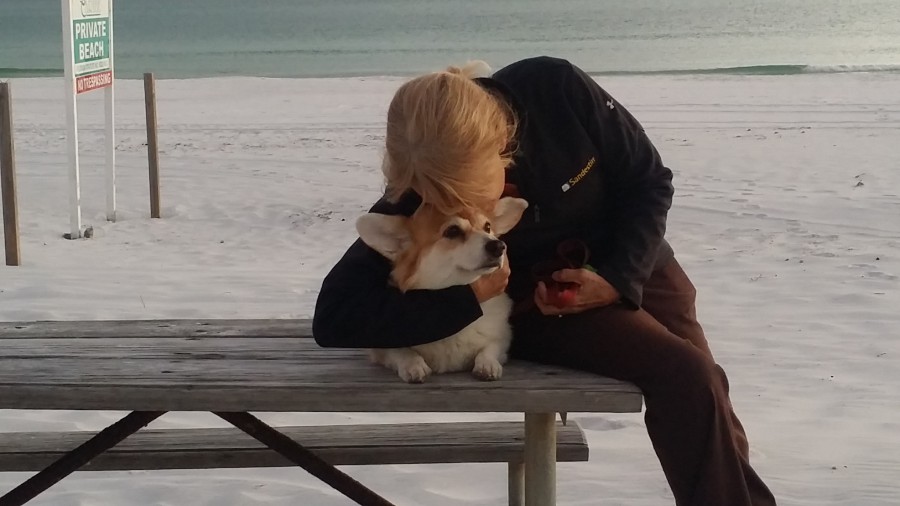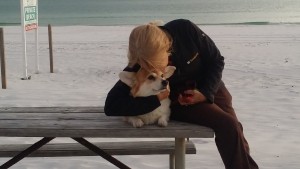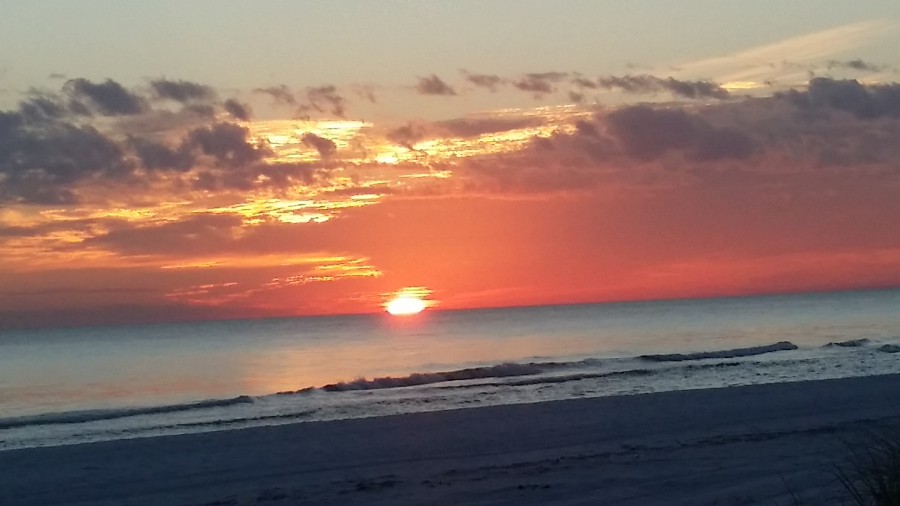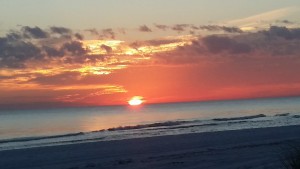 When we first got here, we got to stay closer to the water but had to move after Turkey Day.  It was neat listening to the waves, digging in the sand and chasing some seabirds. Those stupid birds are so full of themselves thinking every human is take-out.  Oh, and I got to say Hi to the resident turtles. They are still in the big pond.  Wow! They lead a sheltered life. (Get it? BOL!  I crack me up sometimes.)  
Dude! Check out my new spot in the moving house.  It's like a corgi carnival ride. Whenever Mom brings in our sliding room, I get a ride.  Nothing too scary.  I will get another ride on it when we leave here in January to do Dad's next training class at Lazy Days in Tampa.
Hear that strange noise?.  Oh, wait.  That's my tummy telling me it's time to eat.  Oh Mommy, why isn't Stella and Chewy in my bowl?  
Got to go. Happy Trails and Tails, if you have one.
Lindsey out.
This post is powered by Grammarly