Hello Everyone and Happy Springtime greetings!
Depending on where you are in the country it either still feels like winter or perhaps like summer!  The weather in the United States has been a bit goofy so far this year!
Since our last full time RV living Winter update, Pam and I finished up our series of teaching RV inspector training classes at Lazydays campground in Seffner, FL.  Since then we have been visiting different RV parks around Florida and sharing our thoughts about them on rvparkreviews.com.
We have also been doing RV inspections and trying to fill in the gaps for inspections as calls come into our toll-free number.  Some inspection locations we have been able to travel to and help out and others were just not feasible given the clients location relative to ours.
Last summer we traveled the northeast of the United States teaching in different locations.  We had a great time doing that, but this summer we are going to stay in Florida as we need to be near aging parents who are going to have needs, very soon, I am afraid to say.  We all have to deal with these situations sooner or later!
Having spent many years in Florida we have discovered that the best place to be in the summer months is the Florida panhandle.  The beaches are beautiful and if you are in close proximity to the beach, it tends to be cooler as the gulf breezes off the water help out.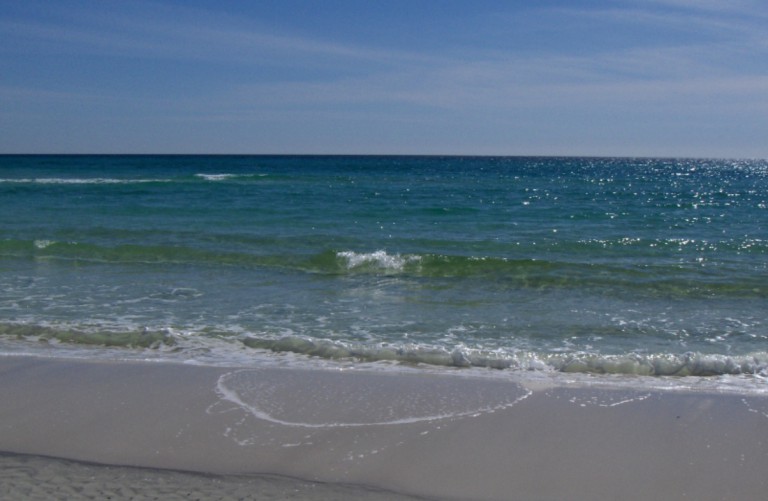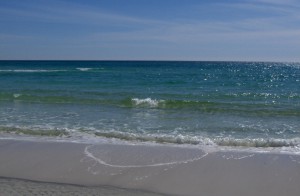 So, we are situated in a very nice RV park that is just a mile from the beach as the crow flies.  The area we are in tends to be busy this time of year as everyone from Alabama and Georgia come south to spend some time at the beach.  It is affectionately known here as the Red-Neck Riviera!
However, the beaches are some of the best in the world with the white sand and turquoise water!
Living in Florida during the summer months, one can't help but wonder when the next hurricane will strike the state!  We are now outside of the ten year record setting season of 2004 and 2005!  Wilma was the strongest storm to hit Florida as a strong category three hurricane.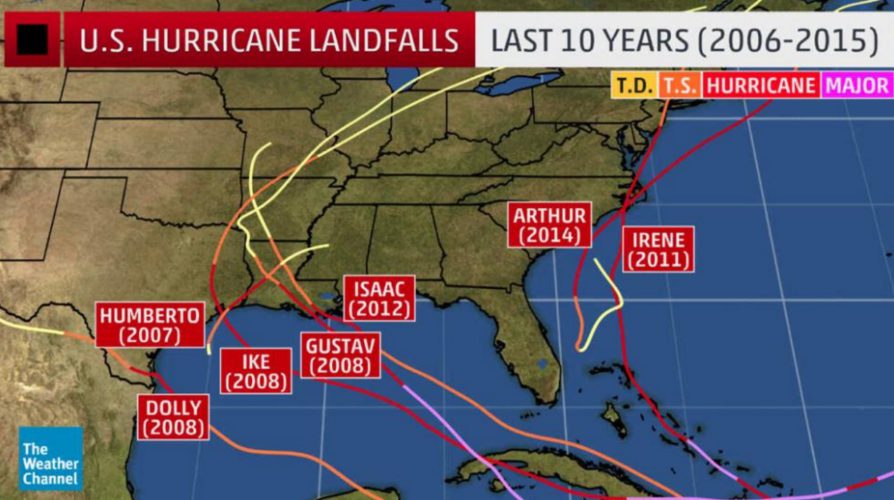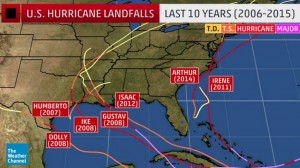 For the 2016 hurricane season, the prediction is for there to be fourteen named storms of which eight will be hurricanes and three of those will be major storms.  The prediction is for this to be the most active season since 2012.  Here in Florida that year we had one close call but not a major hurricane landfall.
The Caribbean and the Gulf of Mexico look suspect this year according to weather.com and the weather underground!
The average is for a major hurricane to strike Florida every seven years.  Given that statistic we are overdue!  That is why we like the panhandle of Florida as opposed to being down in the peninsula.  At least we can head in a one hundred and eighty-degree direction in order to avoid a serious storm.
Pam and I have spent a night in our full time RV living 5th wheel during a tropical storm.  I can tell you that is something we never want to repeat, and that was only sixty-five to seventy-five mile per hour winds!  These storms are not to be messed with!  When we are told to get out, we do!  So far we have evacuated for two storms.  That one storm I mentioned earlier formed so fast we could not get out.  We just had to hunker down and ride it out.
So, if this is going to be an active hurricane season we will be prepared!
As we travel to different parts of the country we always keep aware of possible weather issues.  In the midwest tornados can pop up at any time.  The first thing we ask when checking into a campground is what to do if that tornado siren goes off?
These are just things you have to do when you are living the full time RV lifestyle!
I have to laugh!  Pam and I are sitting here watching Go RVing on the Travel Channel.  There are two thirty-somethings who have been on the road for eleven months in a class C RV that is bigger than ours.  They are looking for a new RV with more space and a formal dining room.  What a laugh!  I think that is called a house!
She is in a new forty-five foot long 5th wheel toy hauler RV saying, "oh I really like the ceiling fan!"  What?  Is that really that important?  What about the truck you will need to pull it?  What about driving that sixty-foot behemoth that you have never driven before?  What about all the other important mechanical items that really matter when it comes to full time RV living?  Should you really care about the curtains and the ceiling fan?
I wish RV salesman would have some integrity and bring up the issues that would really help their clients!  I hate to see people being mislead just so some salesman can make his commission!  Purchasing the right RV for full time RV living is a major decision and that choice can either lead to a long and enjoyable full time RVing experience or send people back to the sticks and bricks!
That just my opinion anyway!  It's my website so I can express it now and then!
What do you think?  What changes would you like to see made in the RV sales and buying experience?  Perhaps if we get enough feedback I can get the word out to the dealerships so things can get better!
Please feel free to express your thoughts below!  We look forward to hearing from you!
Blessings,
Howard, Pam, and Lindsey