Propane Tank Gas Level Indicator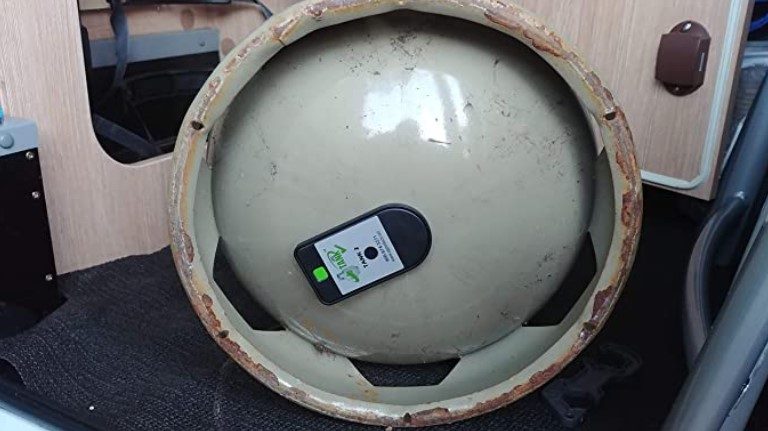 This is the coolest thing!  All you have to do is stick the sensor magnetically to the bottom of the tank, and with the included smartphone app, it tells you the single percentage value, what the level of your DOT propane tank is.  It will work with 20lb, 30lb, and 40lb RV tanks.
Motorhome Extend-a-Stay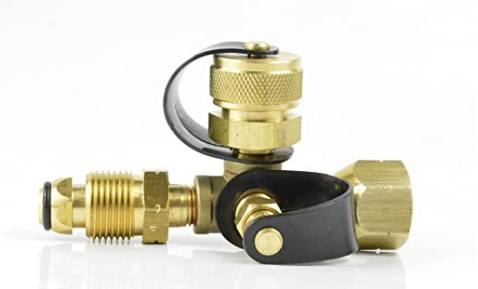 For those of us with a motorhome, when we stay for more than a few weeks in the cold weather, the ASME propane tank empties quickly!  That means breaking camp to get the tank filled unless you have one of these.
All it takes is removing the hose from the regulator that attaches to the ASME tank and inserting this device between that connection.  It took me five minutes to install as I did not need to make any hose changes or regulator mounting moves.  It depends on your motorhome and how much hose they gave you to allow the extension.
We added a four-foot hose extension to one of the ports, not the grill port, and use a 20lb DOT tank.  That gives us almost five gallons of propane.  At over ninety thousand BTUs of propane supply per gallon, we can easily augment our ASME tank and not have to break camp when the colder weather sets in.
Even in Florida, Texas, and Arizona, during the winter, the propane needs are more demanding than at other times of the year.  So, the problem is solved!  And the tank is easy to carry with us.  A fully filled 20lb tank weighs about twenty pounds less than a 30lb tank.  That was our determining factor in auxiliary tank size.
Portable Air Compressor
We all know the importance of correct tire pressure when traveling in an RV!  Pam and I check out pressure each morning of travel by turning on our Tire Pressure Monitor System.  If there has been a drastic change in temperature, we have to get the portable compressor out and add air, or in some cases, let the air out due to the warmer climates we travel to.
It is important to have a quick and easy source to get the job done quickly so that when it comes time to add air to your RV tires, you will.  Ignoring a low tire pressure condition will shorten the life of your RV tires and leave you in an unsafe travel condition.  This could result in time spent on the side of the road with a blown tire.  So, be prepared!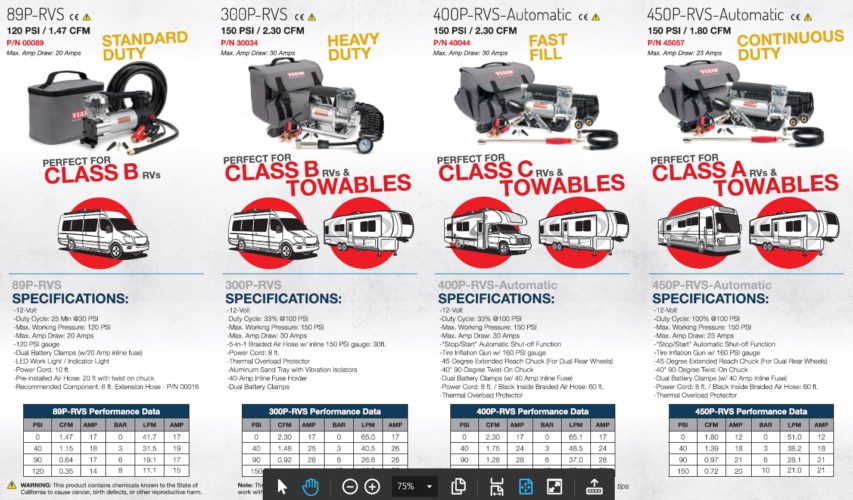 Wireless Battery Backup Camera System for Trailer Hitch-up
I just found this cool little device.  I have the hand-held version, but now it is available in the Bluetooth version that works with smartphones.  When backing up to the trailer, this is always a needed device.  I found it invaluable in getting the 5th wheel hooked to the truck!  I have used it to back into sites where I had blind spots.  I have put it in the trailer during travel to see what goes on when the roads get rough.  There are so many applications!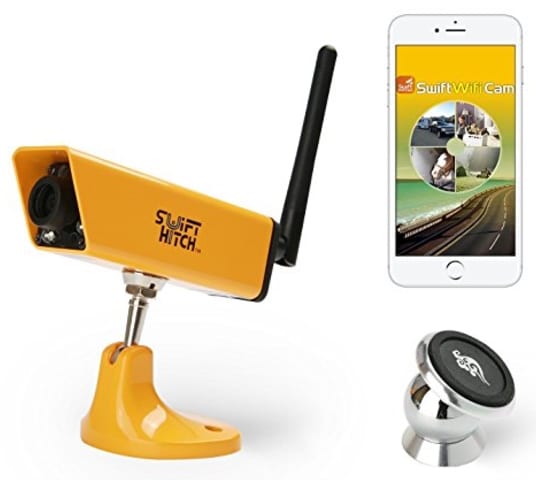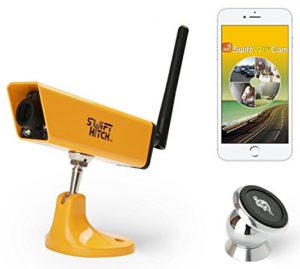 RV Dehumidifiers
If you are looking for information on dehumidifiers for RVs, please check out an article I wrote on the subject.  It explains several options you might find helpful, as well as why you need one!
Visit: https://yourfulltimervliving.com/rv-dehumidifier-eva-dry-dehumidifier
Heated RV Water Hose
Having a heated RV water hose can make full time RV living in the winter more comfortable!  Instead of having to disconnect and use the onboard water tank and water pump, a heated RV water hose can allow usage of the RV park's city water service.
We recommend the 50′ length because some RV park city water connections are located toward the rear of the site therefore requiring a longer hose.  This is a heavy-duty hose designed for winter camping!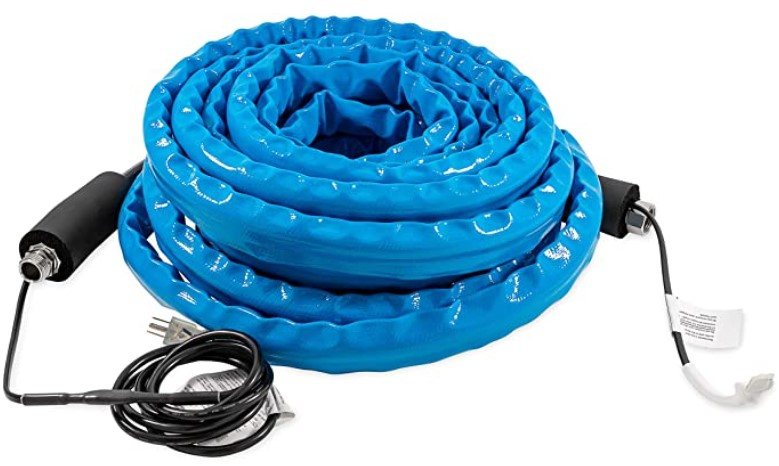 Please let me know if there are items you would like recommendations on or if you would like suggestions for a particular product I have not covered here on my website.  You can use the search feature in the upper-right location of this page to be sure I have not addressed your needs already.
You can email me at howard@yourfulltimervliving.com, and I will get back to you!
Thank you!!