If you are a fan of driving a nice looking vehicle, than the latest waterless wash wax products just might be the way for you to easily achieve a great shine without all the water washing, applying wax, and removing wax.
I got my first car when I was eighteen!  Now, I grew up with a father who always had to have an impeccably clean car, so I guess it sort of rubbed off – pardon the pun!   So, when I got my car the first thing I did was clean that baby up.  It was a 1974 Super-beetle that I bought in 1978.  It was in pretty good shape but needed a little work.
So I got to washing, waxing and polishing that car till it was just the way I wanted it.  Every weekend I was out cleaning up the car because the weeks activities always messed it up, especially with the midwest winters.  I was always fighting the salt.
Now back then they did not have waterless wash wax products as they do now, but I was younger and willing to spend more time on the car.  After all, the only thing I was doing was going to college and working a full-time job. I was young and had plenty of energy.
Pretty sharp ride for a VW, eh?  I had a lot of fun in that car.  College commuting, camping trips, outings with friends, and my ride to work.  It was a great first car.  I knew every inch of the car as it got a lot of wax applied to it!
Well, I had a lot of cars after that, and ten years later I had my first mini RV.  Well, it was a custom van but I treated like a home on wheels.  Pam and I built a house, and while it was being built we had to live in the van for a few weeks while the home was being completed by us.
By then I was introduced to a product called DriWash.  It was a waterless car wash and wax product.  I thought how could this be.  Wouldn't I just be rubbing the dirt in?  I was introduced to the stuff by a guy who drove around and RV with his advertisements all over it.  DriWash is an MLM.   I had no interest in being part of that, but I did want to try the product.  It worked great.  I used it for a few years on the van.  It always looked sharp! When we sold the house and left the area, I lost my supplier, so I went looking for other similar products.  There were no others yet so I went back to the old methods.
In 1994 a product came along called NoWet.  It smelled like the DriWash I had used and worked about the same.  So I started using that.
If you have not been introduced to these kinds of products before, this is how they work.  You don't want to try this on a muddy car, but in most situations, these products work to clean your vehicle without using water. You start by spraying the product on a cool vehicle surface and take a microfiber towel and wipe off the dirt.  Once a haze has formed, which is pretty much right away, you polish the surface with another clean microfiber towel.  That is it!  A clean and shiny surface that is also protected.
Now, of course, I have graduated to much larger vehicles so the old wash and wax process would never work!  I usually can't wax my forty foot RV in a day.  I can do my Freightliner truck in a day, but the RV takes longer due to the thirteen-foot height – lots of ladder moving to reach all its surfaces!
But, with the waterless wash and wax products, I can work at my leisure.  If I only want to do a section at a time, when I have time, I can.  Just a couple of microfiber towels and a spray bottle of product and you are good to go!
So what products do I really like and recommend?  Here are some pros and cons!
DriWash 'n Guard:    A multilevel marketing company.  A downer for me because it makes the product expensive. Even though it's a good product, or used to be, I don't want to sell it!  One mention of MLM to your friends and they are out the door!
No-Wet:   The next company, that I am aware of, that started making a product in 1994.  It has worked well for me for years!  Buying small quantities is expensive.  Last time I bought some I purchased four gallons at $40 a gallon – their bulk discount quantity.  It was much cheaper that way.  Given the size of my RV and truck, it was the most affordable way to go.  You have to buy a pump spray bottle to apply the product, but it works well.
Meguiars:   I have used a lot of these folks products over the years!  Their more traditional products have been preferred by car enthusiasts of all kinds.  They have an Ultimate Wash and Wax Anywhere Spray that works really well.  It comes in a twenty-eight-ounce bottle and is competitively priced.  This company always gets high marks on its products, even the newer ones!  Spray on and wipe off!  This is an awesome product for any vehicle owner that has a clear coat finish: from the smallest car to the largest RV!
Top Coat F11:  This is a newer product that is a high-performance surface coating.  It is a professional sealer that is formulated to protect and maintain any material or surface.  It is an Eco-safe multi-purpose coating.  This product works wonders on dark colors, hides micro-scratches and swirl marks, is long-lasting and durable, creates a slick and non-stick coating.  It is designed to reduce weathering of the applied surface and reduce dirt and debris build-up on any surface!
I applied the product to our entire RV: paint, decals, windows, tires, plastic, rubber, basically any surface.  This product will protect it all.  It is easy to apply and remove.  I also used it in our two-year-old shower to make the fiberglass more resistant to soap scum and mineral buildup.  After applying it the shower looked like new!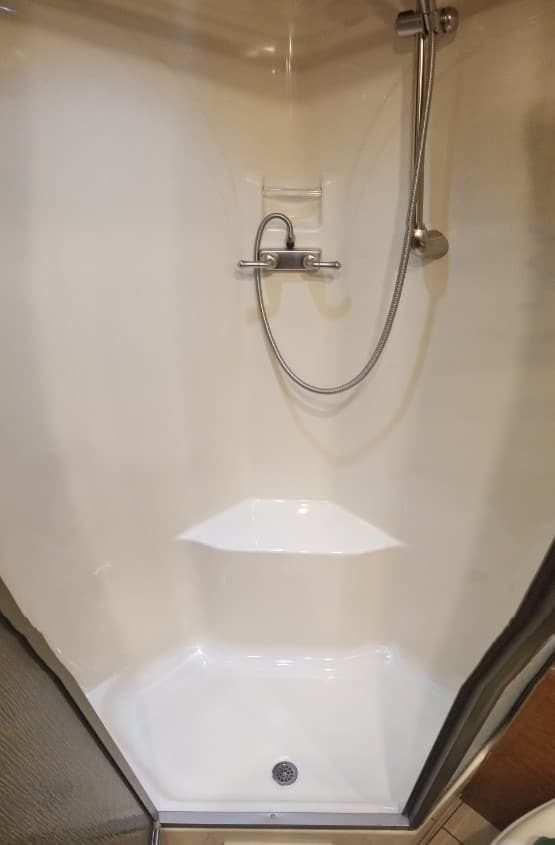 So, keeping that showroom shine does not have to be difficult!  It also does not have to take a lot of time.  Now you don't have any excuse.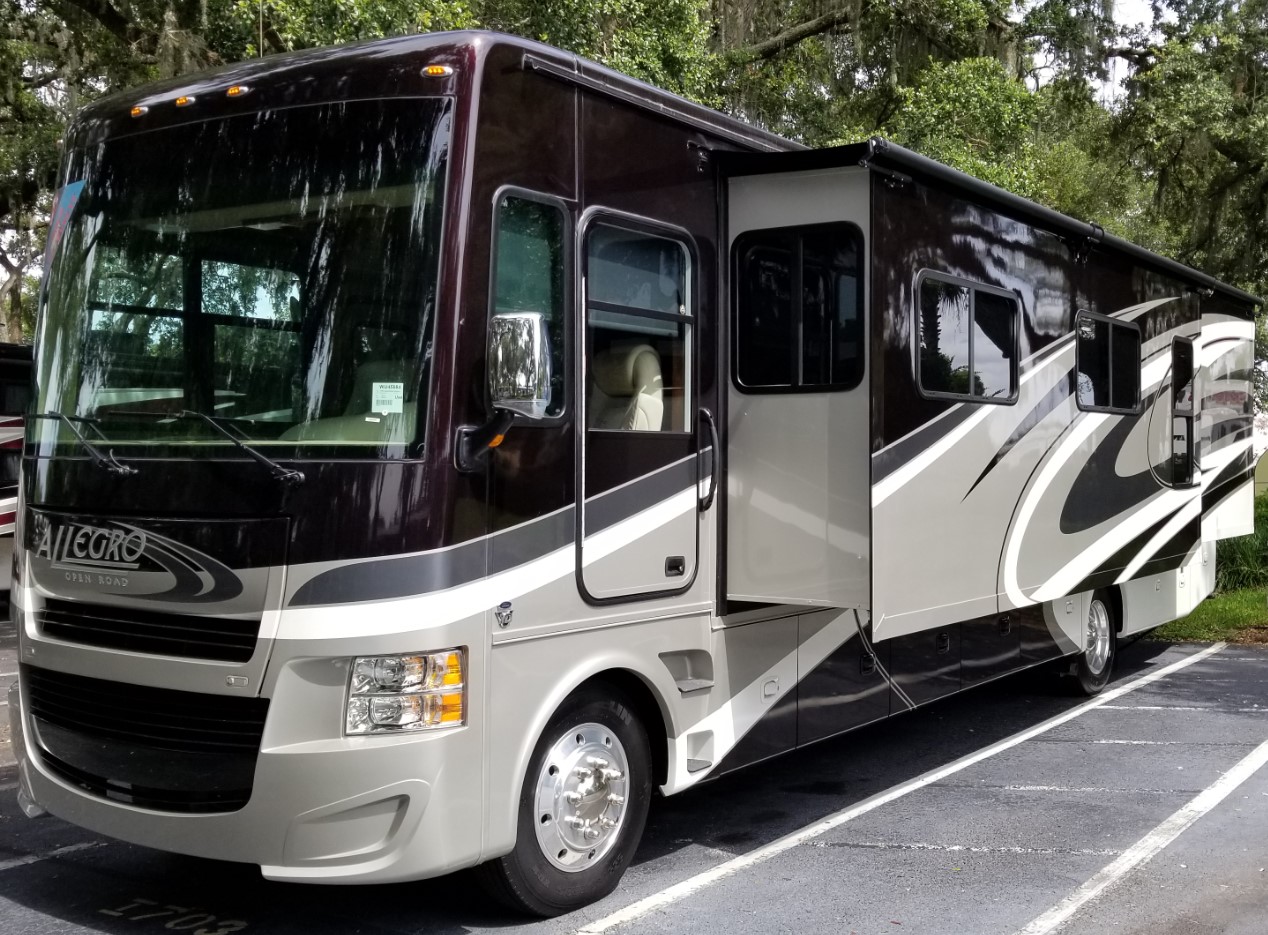 Please leave comments if you found this information helpful!
Happy Waxing,
Howard and Pam (guess who does the waxing)