What is the best RV buy if you are looking at the full time RV lifestyle? There are many considerations to be made when finally deciding to choose an RV that will be your home on the road!  Let's see if I can't help you out a little by suggesting some things to think about as you move forward.
If you have traveled in an RV before it does make the choice a little easier because you can visualize your self living in an RV full time.  You have had some experience with what may work and what will not work as far as the best RV buy for you.  You may have already decided between a motorized vehicle and a towable.  You may have decided between a bus style RV known as a class A RV or a cab-over style referred to as a class C RV.
You may have seen travel trailers that are quite nice!  They do give you a lot of bang for the buck.  Perhaps you have looked at 5th wheel RV's.  They are more like living in a one bedroom condominium.  The thing is that each one of these types of RV's has there own advantages and disadvantages depending on how you plan to use your RV home.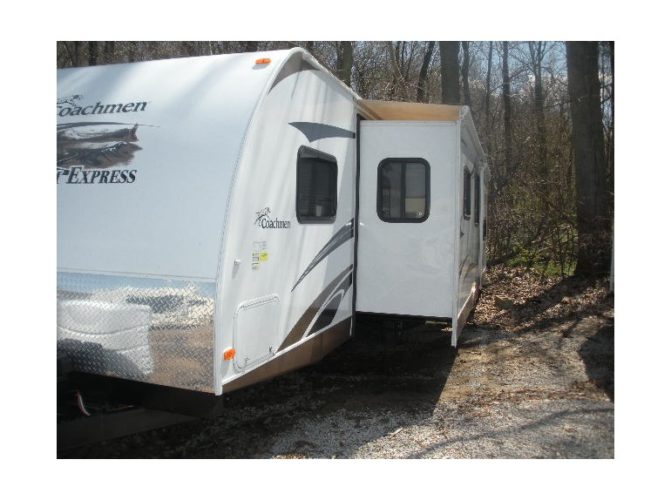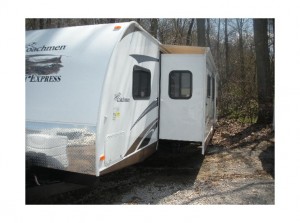 A Question to Ask Yourself: What is Your RV Lifestyle Going to be Like?
For full time RV living, will the best RV buy for you be a class A RV?  If you are moving around a lot you don't want to have to worry about backing trailers and hooking up the tow vehicle to the trailer all the time.  Do you want more kitchen space so you can prepare the kind of meals you are used to?  Kitchens in 5th wheels are the best when it comes to that consideration!
Are you going to be workamping where you will be sitting in a location for months at a time?  In this case that kind of lifestyle is really tough on a diesel pusher class A RV because they don't do well when they sit all the time.  They are meant to drive in order to keep the systems from deteriorating.
Will you be running a business from your RV while you are out traveling the country?  You will want to find an RV that gives you the features that make for a comfortable workspace, and one that does not interfere with the rest of the living space in the RV.  Both class A RV's and 5th wheels have nice features in this area!
What Do You Really Need to Have in Your Best RV Buy Home?
This is where a list should be made!  What do you have to have as you consider the best RV buy for you?  The biggest mistake you can make is to start looking for an RV before considering all these things I have just mentioned.  Before you know it you are at a dealership and a good salesman shows you an RV based on a few of the things you may think you want, but may have not really considered.
Then you see an RV: you have fallen in love with the colors, the curtains, the way the interior lights look, the cool rope lighting, the high-tech features, etc.  It is so important to know what you really want, or at least even think you want, and get those features included in the RV you choose! If you make concessions now, you will be unhappy later.  Pam and I have talked to so many who admitted they made mistakes in choosing their first full time RV home!  We went through this exact process and we still have the RV that we bought over seven years ago.
Let's Make a List!
How many bedrooms and bathrooms do you want?

Do you need an office or a work area?

How much storage do you need to have?  More importantly how much weight are you planning to put in the RV?  If you have three thousand pounds of stuff, you better find a rig that can carry all you plan to load in it!

Where are you going to travel with your RV?  An RV can require anywhere from one to four air conditioner units depending on the climate you choose to visit.

Do you need a washer and dryer?  I would say for the full time RVer, an apartment type washer and dryer is a must!  Many nicer RV's automatically include this feature.

What kind of extra vehicle do you need?  If you choose a class A RV, you will need a car.  If you pull a trailer trailer RV then you will have a truck to use when not towing the RV.  But is that going to work out all the time?  Some people add motorcycles to the list to fill the gap in either of these RV choices.

Do you need 30 or 50 amp electrical service?  The difference is on the low end you only have 3,600 watts of electrical power available at any one time in your RV.  On the higher end you can have 12,000 watts of power which is more appropriate when considering the best full time RV for you.

Do you want a class A gas or diesel RV?  Do you want a travel trailer or 5th wheel?  What kind of truck will work best to pull a trailer?  What kind of car can you pull behind your class A RV?  They don't all work.
Advantages and Disadvantages!
Class A gas motorized RV's are less than their diesel counterparts.  You can get a lot of bang for the buck in this motorized RV.  Maintenance costs are less.  However, they do not drive as well as diesel RV's and can be affected by wind and semi trucks that are on the road too.  They will need engine service sooner at higher mileage as they are not as durable as their diesel counterpart.  But these are better at sitting for longer periods of time.

Diesel class A RV's do have a higher purchase price.  They also have higher maintenance costs if you are worried about expenses and have a tight budget for your full time RV lifestyle.  But you can drive it many more miles than you can a gas version.  A half million miles in not uncommon for this type of vehicle.  They definitely drive better on the highway and also in the mountains.  They have much more torque and can pull a more significant load if you want to pull a cargo or vehicle trailer behind.

Travel trailers are light and can be pulled with a production truck suited to the specs of the RV trailer.  You can get a lot of bang for the buck with this choice.  The newer models have large slides, all the amenities of their motorized counterparts, and they can be lived in full time.  The downside will be traveling long miles with them and the lack of storage. Travel trailers can be squirrelly on the highway depending on road conditions.  And you have to be prepared to back your rig.  This can be an issue if you have not done much trailer backing.

5th wheel trailers are much better in most of the downsides I listed for travel trailers.  They trailer better and have vast amounts of storage.  I believe they are easier to back than a trailer, but that is just my opinion. When you get one of these that is up to forty feet long you have to practice a while before you get comfortable handling this type of RV setup.
Okay, that should get you started thinking about what is the best RV buy for you.  After you have made your list of must-haves, and you have decided on the class of RV that suits you, go looking.  Don't let any salesman talk you into something you don't want or need.  If you find something you really like, don't jump at it.  Sleep on it!  Take pictures and go home and consider all that you saw.
Whether you choose a new or a used RV, take your time!  Get a certified RV inspection if you choose a used RV!  There is nothing wrong in choosing a used model.  You may have to look a lot longer to find one that will suit you, but the savings could make for the best RV buy for you!
Thanks for stopping by our website!  I hope this information has helped you out!  Please leave a comment before you go!  Let us know if we can help you out in your decision.  If you would like more information about certified RV inspections, leave me a comment below and I will get back to you!
Blessings as you search for your full time RV home!
Howard and Pam