Whether you have an RV trailer or a 5th wheel trailer, your RV trailer tire is the most important item you should consider when it comes to your safety, and that of your home on wheels.  When should you replace tires on your RV trailer is something some folks think about a lot, and others just don't know enough to consider it as anything worth investing the time and money in to replace when necessary.

When an RV trailer tire fails during travel, as in a blowout, the results can be extremely damaging to your RV trailer. Blown tires can tear through propane and electrical lines near the wheel wells, rip through the floors above the tire wells, tear apart the sidewall fiberglass around the wheel wells, and strand you on the side of the highway for hours! Some RV trailer tire blowouts have even caused catastrophic fires due to pressurized gas lines that ruptured and ignited in the process of the tire failing.

Pam and I recently spent three an a half hours on the side of a major highway, in a construction zone, during a very hot day!  The truck sensor was reading a ninety-seven degrees air temperature on the highway.  The pressure sensors on my fifth wheel trailer tires indicated a reading of no more than fifteen psi above cold pressure on any of the RV trailer tires.  But, it was a very hot day and we were loaded to the max!
Bang!  Pow!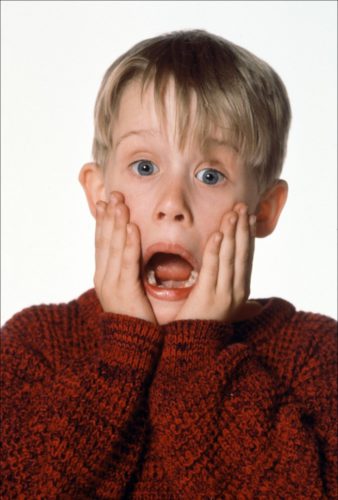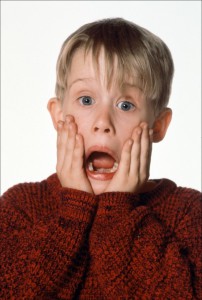 We were driving along at sixty-five mph, and a gunshot was heard from the rear of our rig.  The pressure monitor system started to alarm.  I looked out the mirrors and saw what looked like tire shreds flying into oncoming traffic. I immediately realized that one of my tires had a catastrophic failure!
Now my tires have received excellent care since I replaced them almost five years ago!  An RV trailer tire is good for three to five years, maybe a little more if they are really taken care of.  High heat days really stress out a tire to its maximum capacity when carrying its designed load.  I have eight tires on my fifth wheel that are capable of handling thirty-two thousand pounds of load.  Even with that, I had a tire failure.  The tires are just a little over five years from their manufacture date.  The dot code is 3009 and the one tire failed at 3414.

So, according to recommendations, I am at the maximum tire life for these tires.  They sit outside 24/7, 365, even though I keep them covered, clean, apply high tech protection agents, and reduce load when parked. They are still ready for a change!  So, before my next trip, I will have them replaced. I was using LT tires as recommended by a heavy truck tire dealer.
Now, I am not a tire expert, and from what I can figure out, everyone has there own opinions on this.  I have had dealers tell me that well cared for tires can last ten years.  One guy who claimed he worked for Firestone tires, told me as long as they look good, keep using them.  So, I have been researching this subject recently and given my recent experience, and that of others, the five-year rule seems to make sense.
After all, the damage that can be done by a blown tire can be considerable! Whether it is in a motorized RV, or a trailer, when should you replace tires seems to indicate that the 5-year mark is a good time to really evaluate whether you want to gamble when you tow your RV trailer.
So what do the RV trailer tire manufacturers suggest?
Use an ST Tire?
An ST RV trailer tire is designed using construction and materials for trailers that have higher demands on the tires they use.  An RV trailer tire is typically pushing the limits of their weight requirements and subjected to high heat conditions.  After all, RVers travel most in the summer!

The polyester tire cords are bigger than they are in a car or light truck tires.

The steel cords are also larger in order to meet the demand of heavier loads.

The compounds used in ST tires are more resistant to the UV and Ozone damage which leads to tire cracking.
ST RV trailer tires are designed for a maximum speed of 65 mph.  The load carrying capacity is decreased with the higher temperatures that are created by higher speeds.  And, traveling at speeds above 65 mph add to a greater chance of accidents.
Elements and time definitely are against the longevity of RV trailer tires. The claim is that after three years one-third of the tires life is already gone. Three to five years is the expected life of a normal trailer tire.  The suggestion from manufacturers is that after five years the RV trailer tires should be replaced regardless of the tire appearance or tread depth.
Believe it or not, ST trailer tires are designed to not wear out.  Its life expectancy is determined by time and the number of duty cycles.  The expected mileage rating of an ST trailer tire is 5,000 to 12,000 miles!
So how can you get the most out of your RV trailer tires?
Maintain your tires by keeping them clean by using mild soap and water. Do not apply dressings to your tires that contain petroleum or alcohol distillates.  Inspect your tires for cuts or deformities before travel.  Be sure to inflate them to their maximum cold pressure before travel.  Under-inflation is the number one cause of RV trailer tire failure!
When storing your RV trailer, try to keep the tires covered, off of the wet ground, keep weight to a minimum if possible, and rotate them occasionally while being stored by moving the trailer forward or backward a little.
So, when should you replace tires on your RV trailer is something that I know everyone has an opinion on.  I know when I go to replace mine I will get another RVer saying something like "why would you want to replace those?  They look like new!"
And they are right.  They do!  But all evidence to the contrary since one of them blew out just a few weeks ago.  So, I am looking for a good RV ST trailer tire to replace my five-year-old LT tires.  As an RV inspector, I can tell you that five years is the amount of time I recommend for a replacement. When there is so much riding on your tires it is not worth taking a chance.  I am not a gambling man like some are.
Please leave a comment before you go!  Comment if you have input into this most important RV issue. What experience can you pass along to others?
Blessings in your RV adventures!
Howard and Pam