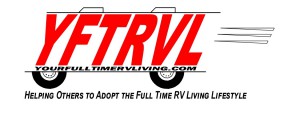 Hello and thanks for signing up to my weekly blog!
Pop into your email inbox and click the link to activate your subscription and prove that you are real.  There may be a delay in receiving the email depending on the autoresponder server.  Please be patient if you do not get it immediately.  Sometimes it takes a bit.
Once you get the email and click on the attached link, you will be redirected to a page containing a download link for your article, "13 Ways to Not Screw up Your RV!"
We are involved in living the full time RV lifestyle and sometimes we get busy, but we try to put out valuable information once a week.  So, please look for updates from us as they are available!
We look forward to sharing our RV lifestyle with you!!
Blessings,
Howard, Pam and Lindsey