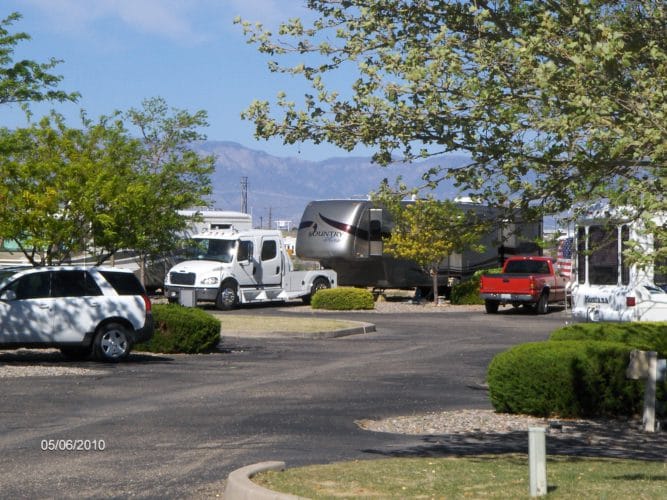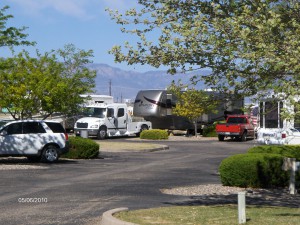 White trailer trash is a derogatory North American English term for poor people living in trailers or mobile homes, especially individuals who live in trailer parks.  It is particularly used concerning white people living in such circumstances and can be considered to fall into the category of a racial slur.  Least that's what Wikipedia defines the term as.
Stick with me here!  This is a fun post I wanted to write based on non-RVer comments, and other RVers thoughts that I have heard expressed over the years.
Typical Trailer Trash Image
These days I have heard the term white trailer trash used to relate to folks who live in their RV's full time.  Now there are hundreds of thousands of folks living in both travel trailers and fifth wheels.  These truly are classified as trailers, but most of the folks who live in them are far from the typical stigma of what people think of as white trailer trash.  We are far from trailer trash!  And we create only small amounts of actual trash.
Is This Considered White Trailer Trash? The Truck's White!
I have even heard this term used for folks living in class A gas and diesel motorhomes.   This is ironic since most of these units cost more than the average stick built home in the United States.  Some of these folks are full time RVers, and others spend six months in the RV and six months in a home.  They are far from being trailer trash!   Just because it is a home on wheels does not make it fit the stigma.
What I think of as trailer trash is an old mobile home park with smelly old trailers, lots of garbage everywhere, old cars, too many residents living there, legal issues, etc.  These places usually occur in the poorer areas of our country.  I may be wrong here, but I think that's what the term applies to.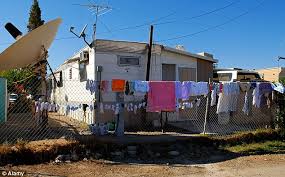 I would hardly consider that picture in any way close to what RVers are doing.  Now I have seen some folks who have some pretty questionable RV's, but most good RV parks don't allow these kinds of units in their park. RV living is a lifestyle chosen by those of us who are nomadic and don't require all the material possessions that most folks feel like they need.  Yes, a controversial statement!  If you need lots of things to feel comfortable and secure, you should try being unencumbered by all that stuff.  It's wonderful!
We had 3,800 sf home and all the stuff that went along with it.  I spent most weekends working and cleaning the house instead of out enjoying days off.  It was an expensive money pit!
How about living in this?  Could you do it?  Could you carry everything you need for yourself in it and inside its storage bays?
5th Wheel Living
5th Wheel Front Bedroom Floorplan
Now, I am just having a little fun in this post because now and then I meet someone who gets under my skin, so since I have a worldwide audience, what the heck!  I try to educate folks, as we travel about, what we are up to and what the full time RV lifestyle is all about.  It is becoming more mainstream, but folks are slow to understand why we do what we do. That's okay, though.  If everyone knew how great it was, I would have a much harder time finding an RV spot where I want to!
So, if folks want to call me trailer trash, let them!  I feel lucky to be part of the club.
As always, please feel free to leave a comment.
Howard and Pam