Earlier this year I decided to take an RV Tech Course.  I wanted to learn how to fix things on my RV myself.  By doing so I knew I could improve my RV lifestyle because Pam would be a lot happier, and me too, not having to be without systems in the RV that we rely on when enjoying full time RV living.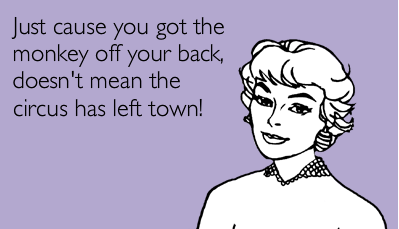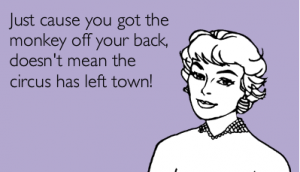 We have had occasions in the past six years of full time RV living that technical issues have arisen and created much frustration.  I am mechanically inclined, have built my homes and have always been able to fix things once I spent the time to learn about them.  But with an RV, you don't have time when things go wrong.  Whether the RV is on the road or parked, it usually needs to get fixed immediately!  The five-day RV Tech Course solved that problem!
So, Can You Also Improve your RV Lifestyle?
A friend of ours, Mr. Cooper, who is the Texas RV Professor, teaches that eighty percent of the problems that occur with our RV's are things we can fix ourselves.  Do you want to know why?  It's because they are easy to access, and they are easy to fix!
Now you are probably thinking that you are not mechanically inclined and that there is no way you can deal with the issues that are going to arise as you travel in your RV!  You know what that is?  Mr. Cooper calls it the purple monkey that sits on your shoulder and laughs at you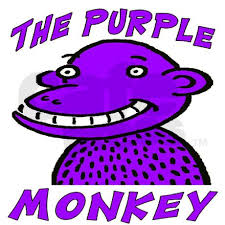 Just imagine you are sitting in your RV, and mysteriously the lights go off. What happened?  Immediately the purple monkey jumps on your shoulder and laughs at you! You panic!  The purple monkey is a big hairy problem that seems to have no answer due to a distortion of the facts.  The fact is you may not know what to do!
And you panic because you may not know enough about your RV to calmly diagnose the problem.  You see, without the basic knowledge of how your RV works and the interactions of its intricate systems, you can't brush the purple monkey off your shoulder and move on to solve the problem!
That electrical example that I mentioned earlier is a very common tale!  You see, a lot of the time when things go wrong, it involves an electrical system in your RV.  And there are three of them.  Did you know that? Understanding this and how they work together to keep your electrical demands functioning properly is very important if you want to keep your spouse happy and therefore, improve your RV lifestyle!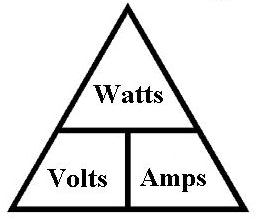 What is an RV Tech Course?
So if you take a five-day RV, tech course are you going to be taught how to repair RV's?  Heavens no!  It would take a lot longer than that to be able to go out and repair RV's.  What is it designed to do it to get you to understand these things:
The three RV electrical systems and how they relate to each other

Electrical demand and how to maximize your RV's electrical needs

Understanding your RV's water systems

Understanding your RV air conditioning unit

Propane systems, RV maintenance, slide out operation, RV appliances, RV toilets, Wheels, Tires and brakes, and RV safety.

Necessary tools and spare parts to carry to keep you on the road
This is by no means a comprehensive list of all topics covered in the five-day RV Tech Course, but it covers the major items to give you an idea of topics of discussion.
When choosing to attend an RV Tech Course you want to be sure you go to one that will be of value!  I did not know much about Mr. Cooper and his class, but I had seen his advertisements through Workamper News, and I do trust those folks!
I was also a little apprehensive about spending the money.  But, then I thought about what an RV service call costs. Over time, the cost of the class would be paid many times over!  As we all know RV's have a continual source of things that need repair.  They are easy to fix if you know what to look for!
Mr. Cooper has such a wonderful teaching style!  He realizes that most of us are visual learners, and he teaches toward that end.  He is extremely patient, and he delivers the material in an easy and understandable fashion.  There was also a wonderful mix of classroom and real-life examples to help teach the things I need to do when the purple monkey appears!
Would I recommend this RV Tech Course to anyone who wants to feel more comfortable with all the systems in their RV?  Absolutely!!  It has been almost a year since I took the class and I can say that no RV repairman has been called to come to our RV!  I did have some converter/battery problems earlier this year.  I was able to diagnose quickly the problem and solve it the same day.  Thanks, Mr. Cooper!  The purple monkey remains in his cage!
If you would like to know more about the five day RV Tech Course that is being offered, please CLICK HERE to request more information.  If you decide to take either the live course or home study course, please use "Howard" in the "Referred By" area so I can continue to fund this website to be able to help folks who need it when things go wrong!

Happy, full time RV living!!
Blessings,
Howard and Pam