What is one of the biggest expenses in owning an RV, other than fueling it up?  Maintenance!  When things go wrong, you have to call someone to fix it!  And that usually can involve some significant expense!  
Do you know that eighty percent of the things that break in an RV are easy to fix?  An RV tech course could give you the skills to take care of these recurring issues on your own, saving you time and money!
Yes, you say, "But I can't fix things!"  Believe it or not, anyone can save themselves a lot of money working on simple RV-related problems.  It does not take complicated tools.  Most people already have what they need in their toolbox.  Most RVers I know have more tools they are carrying around than they need!  Why not put them to good use?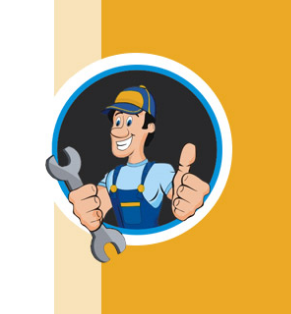 We have been full time RV since 2008.  I have logged tens of thousands of miles in RVs.  We have had numerous technical issues come up. Most I was unable to fix myself, even given my engineering background and hands-on skills.  Why? Because RV systems are complicated, you have to understand the big picture of what is going on with your RV and how all the systems work together.
I learned about an RV tech course that would help me do that.  I discovered this class in 2013. I thought about it for a while and put off going until I was having a few more minor RV issues that were continually popping up.  When I asked fellow RVers, I would get ten different answers on how to solve my problems.  What that told me was nobody was sure; they were just expressing an opinion.
So, the final straw was when I was having battery/converter issues that I was unsure of how I could fix.  One of the topics in the RV tech course was RV electrical systems.  Now I know about residential electrical, but RV's have three electrical systems that all have to work together, so I was not sure where to start.
So, after seven months of putting off making a decision, I finally decided to take the five-day hands-on RV training class.  So I packed up my RV and drove from Florida to South Georgia to join others at an RV park where the class was being held.  I had several choices of places to go, but I wanted to attend the class as soon as possible, so I attended the class at the South Georgia location.
The class focused on understanding the systems in an RV.  They were all centered around teaching me how to fix eighty percent of the problems in RVs that are easy to access and easy to fix on my own.
RV Repair Training
This is an extensive hands-on RV training course where you can gain the knowledge and confidence to save yourself money by doing your own repairs.  Terry Cooper, the Texas RV Professor, has been teaching in-depth coursework on RVs for many years.  
He has a delightful teaching style that ensures his students leave the RV tech course with a clear understanding of the inner workings of an RV!  He teaches in such a way that allows your newfound confidence and the ability to solve your RV issues when they arise, without having to wait for someone else to fix them for you!
RV Maintenance Technician
If you are a work camper and want to build your work camping desirability to campground employers, there is no better way to go!  If campground owners know you have RV technical skills, that makes you more valuable than other folks who may not have these credentials.  
Why?  Well, if you can offer assistance to RVers that stay at a park you are work camping at, and they have technical issues that you can make suggestions to help them with, then that just creates more value for that RV park.
When you can solve guests' electrical, mechanical, and systems issues, they will always be more loyal to the RV parks people like you are working at because they know they can get help if they need it.  RV park owners know this, and they are now looking for folks with these RV technician skills.
So many of the RV problems that arise are simple issues!  Things like a tripped GFCI, a blown fuse, a valve that has been opened or closed when it should not have been, as well as other more involved issues that require a volt meter and some electrical circuit tracing.  If you know how these systems work and where to look, then you can help not only yourself but other guests as well.
RV Technician Jobs
Other opportunities exist once you have completed the five-day course.  One is that you can turn this into a business.  If you want to help assure the folks purchasing used RV's that their purchase is a good one, you can do an RV inspection for them.  If you have an interest in this kind of activity, this course allows for optional classes to teach you how to do just that!
Listen to what one recent graduate had to say about their experience with the RV Tech and RV Inspection course
What kind of information will be taught in the five-day course?

Day One:  Understanding the 3 RV Electrical Systems with troubleshooting tips and shortcuts.

Day Two:  How the Propane System works and things you might encounter when you are called in to help.

Day Three:  Sewer and Fresh Water – How they work and things that can cause problems.

Day Four:  Air conditioners, water heaters, furnaces, and refrigerators – how they work and the top 10 most common problems you will encounter with each one.

Day Five:  Dealing with the most common slide-out issues, awning problems, and roof repairs.
When are these five-day RV Tech course sessions going to take place, and where will they be?  Please reach out to me for an updated schedule.
Okay, so what does the five-day class cost?  It is $1,644 for the five-day course, including all educational materials you will leave the class with. You can do a three-pay to spread out the cost if you like.  But wait, there's more!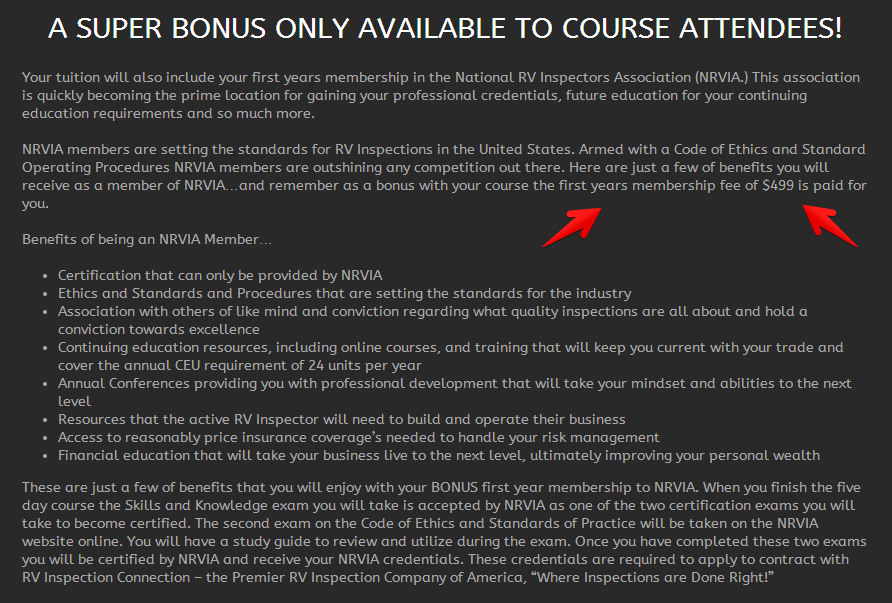 I would be happy to answer any questions you may have!  You may reach me in any of these three ways:
Leave me a comment/question in the area on the upper right side of this web page and I will get back to you if you leave me your email address

Email me directly at howard@yourfulltimervliving.com
Blessings,
Howard
This post is powered by Grammarly