Inspect a Used RV!
Would you like to have a great job while living and traveling in your RV? Could you inspect a used RV?  Would you be interested in helping to build buyers confidence in the RV sales process?
Do You Know?
At least sixty percent of RV's being sold today are sold privately!  And, when buyers are looking for these RV's from private sources, they are relying on the integrity of the owner to divulge all they know about the actual condition of the vehicle.
Now, the owner may think their RV is in perfect condition and claim that to be true.  But, the truth is most RV owners don't know much about the complex systems that exist in their RV.  So, how could they really know if the converter or inverter are working properly?  How could they know if the RV fridge is really working as it should, the propane system is safe, the tires and undercarriage are safe for travel, the emergency systems are up to date, etc.
There are online sources for an RV inspection checklist, and these are helpful in beginning an overall RV survey, but it really takes some training to give used RV travel trailers, 5th wheels, and a used RV motorhome a thorough assessment.
Many RV buyers, unfortunately, wind up buying a money pit.  If they had only known that they could have avoided thousands of dollars in repairs if they had only had a used RV inspection!  Just like getting a home inspection when spending valuable dollars on a house, it's even more important to inspect a used RV!  Some of these "homes on wheels" cost more than the fixed homes people choose to live in.  Why would anyone not want to have it inspected?
Do You Know This?
RV insurance companies will not reimburse RV owners for costs to repair an RV due to water damage from leaks.  Roof leaks can be a real problem! They can show up at any time, and if they go unnoticed, the damage could cost as much as $15,000 – $20,000 to repair it!
What About Some More Specific RV Repair Costs?
Here are some costs to repair some major items that exist in today's RV's: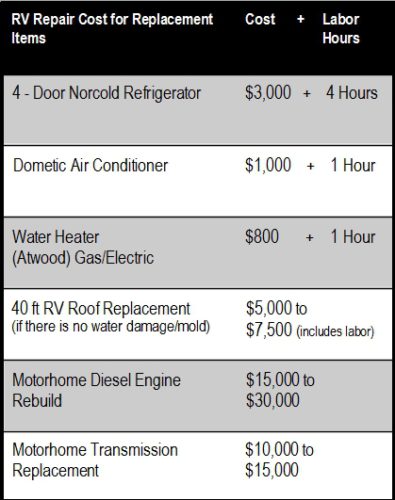 But, it's not only the cost of the item itself, but the labor to repair it as well. RV technician labor rates can run from $95 to $140 per hour for the repair work.
So How Can You Help?
There is a big need for NRVIA certified inspectors!  If you have an RV and want to work and live out of your home on wheels, this a new way to go! The NRVIA was established in January of 2014.  The NRVIA was created in order to increase awareness of the need for quality RV inspections.  It also was developed to raise the value and professionalism of RV inspectors.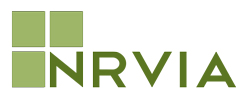 The goal of the NRVIA is to have high standards of excellence for RV inspectors who join their ranks.  This is accomplished with strict training standards as well as accountability to the organization itself.  The ultimate goal at this time is to continue to develop a nationwide network of these inspectors, those that have been trained, have earned their credentials, and are true professionals in the RV inspection business.
Is it Easy to Become an RV Inspector?
That depends on the individual and what they know about RV's from their past.  It certainly makes it easier for those with RVing experience to jump into this with ease, but it is not completely necessary.  Between online training classes and optional hands-on classes, someone can be up and be running in a short period of time depending on their level of action from the start.
Listen to what Terry Cooper, president of the NRVIA, has to share with you!
Is this an exciting opportunity in the RV industry right now?  Absolutely!   Is there a need for this kind of national presence?  Oh yeah!
Would you like to travel in your RV and work all over the country doing RV inspections?  Well, as an RV inspector you can do just that!
That is why Pam and I got into the RVing lifestyle!  We want to be able to live and work where we want, not where some employer tells us to.  Not punching a clock, but getting up in the morning and being excited about what we are doing with our day because we are doing something we truly believe in and enjoy!
So, won't you join us?  Visit this website and begin your investigation to see if this is something you might be interested in.
Please leave a comment before you go!  We would like to know if this page was helpful to you, or if we can be of assistance in your RV job search!
Blessings,
Howard and Pam
Certified NRVIA RV Inspector – Trainer