Why You Should Consider Starting an RV Inspection Business
Now, more than ever, RV buyers are looking for ways to be sure the RV they are purchasing is worth the money, and it is safe to travel in.  Up until recently, there was never an organized way to get this kind of assistance. But now there is a growing national force of RV inspectors helping people achieve this goal of peace of mind when purchasing an RV!
In addition to improving buyer confidence, sellers are also looking for ways to verify the claims they make about their RV.  This is especially true at RV dealerships.  This is where the purchase process can be made so much easier for the person who knows little about RV's but desires to own one.
That is why RV inspectors are in demand!  RVDA dealerships around the country are looking for RV inspectors to do certified NRVIA inspections on their fleet.  This is called a certified pre-owned program.
Imagine going to an RV dealership and seeing a sticker on the window that states the vehicle is a Certified Pre-owned RV.  Also, imagine being able to ask for the RV inspection report.  Do you think that would be of interest to a potential RV buyer?
What is an RV inspection?  Why is it something that is needed?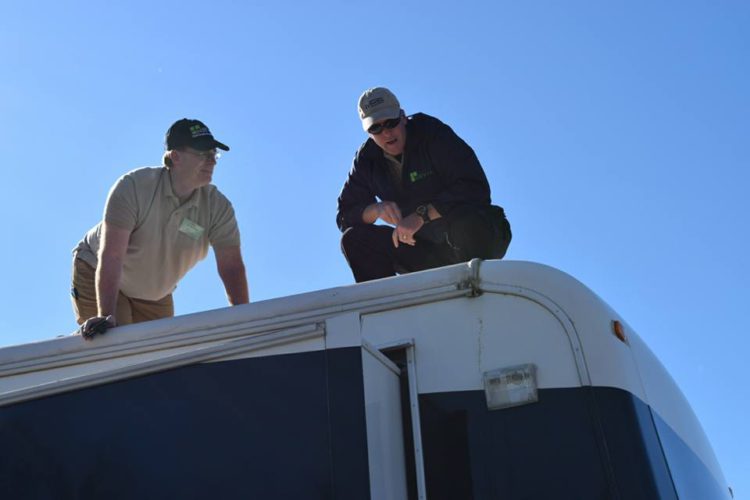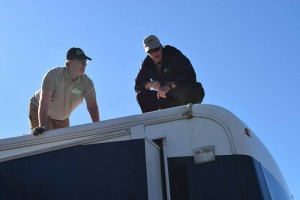 Back in the 1970's the home inspection industry was launched.  Now, you can't buy a house without one!  Right now the RV inspection industry is where the home inspection industry was back in the 70's!  This means that those coming on board into the NRVIA are at the forefront of a new and emerging industry.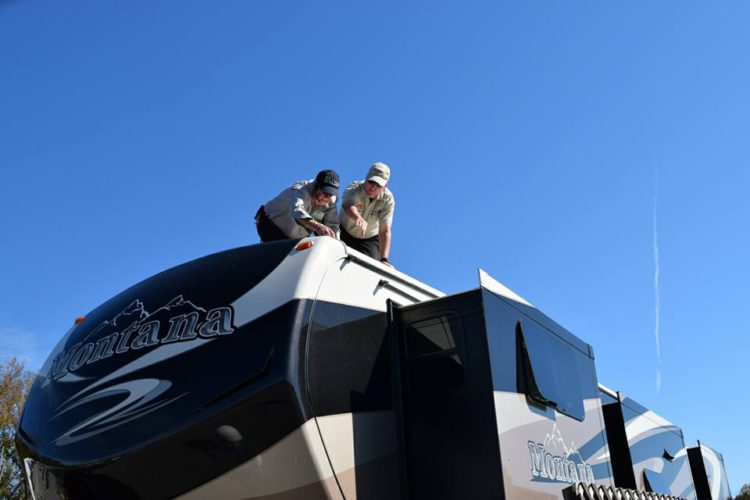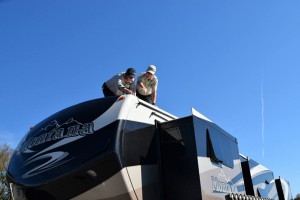 An RV inspection is like a home inspection, but for an RV!
The NRVIA, the National Recreational Vehicle Inspectors Association, is the organization responsible for the certifications and credibility in this new industry.  Those desiring to offer these home inspections on an RV can begin their journey at the NRVIA website.  This new and exciting industry is helping RV buyers avoid buying a money pit!  Is an RV inspection business something that may be of interest to you?
RV Home Inspection Courses Online
Starting an RV inspection business is not as complicated as it may seem! Those folks who desire to own a small business, and run it out of their RV or home, can easily begin the process online.
Through the NRVTA website, anyone can start to learn the skills necessary to begin their RV inspection business.  Home inspection courses have been offered this way for years.  Now, with the power of the internet and today's technology, online RV courses are easy to access!  You can work at your pace!  By engaging in the easy-to-understand online courses, you can learn what is needed to be successful in this new industry!  
So what is it that you need to know to be a successful RV inspector?
Willing to learn how to run a small business

Operate that business using the NRVIA Code of Ethics

Understand and apply the NRVIA Standards of Practice

Understand RV electrical systems

Understand the five major systems of an RV

Ability to test the major appliances in an RV for function and safety

Learn methods and procedures used to investigate an RV
All these topics and more are explained in the online modules that are on the NRVIA website.  Each one walks through the information that is required to understand the topics presented.  Comprehension tests are offered after each module to verify comprehension of the material.  If any information presented is unclear, it is easy to review it again to be sure all topics are covered and understood.
If this is something that is of interest to you, please visit the RV Inspector website, or email me at howard@yourfulltimervliving.com and I will be happy to share more with you!
 
Howard Jaros
NRVIA Certified RV Inspector/Trainer
Due to the growth in the industry, NRVIA has removed the online training courses and moved all live training opportunities to the NRVTA located in Athens, TX.  If you would like to speak to a student advisor, please let me know and we will set that up for you.
This post is powered by Grammarly