For the full time RVer enjoying the full time RV lifestyle, RV healthcare insurance can be a real challenge!  If you are not self-employed and are too young to be on Medicare, what are your health insurance options?  
Are there ways to be insured when you are a full time RVer?  Can you get the care you need when you need it?  Let me see if I can pass along some of the information I have come across.  Watch this!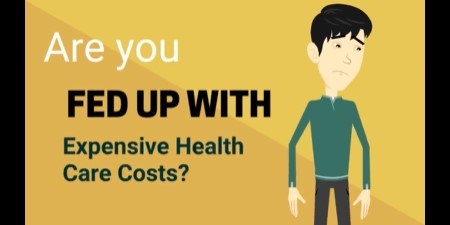 What is the overall feeling about the Affordable Care Act?
Here are the latest Pros and Cons of the Healthcare Markets!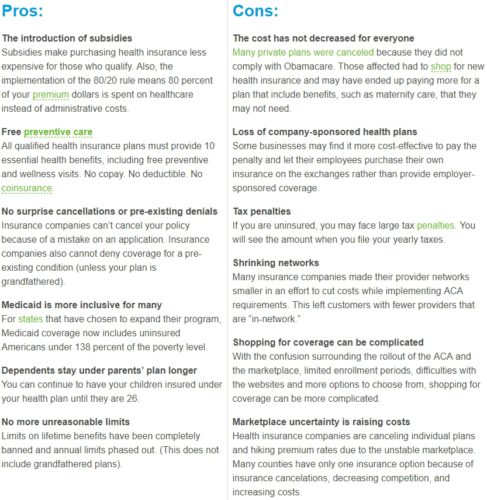 What do you need to consider if you have made the leap to RV living, maybe work camping, and have chosen not to have health insurance?  You may be healthy and feel right now that it's not a concern.  But what if something bad happens?  There are options that might make RV healthcare affordable for you!
The program was set up to provide health insurance from private companies to people wanting coverage.  There is the possibility of subsidies to help folks afford it.  For those that are solely work camping and do not have additional sources of income, this will help out!
The healthcare exchange is offering insurance plans by state.  Some states even have different providers depending on your zip code location.  These plans are being offered by private insurance companies.  What can be challenging here is the choice of a state you choose to domicile in and where your RV may actually be located at any particular point.  Different states have different companies and out of area coverages that could cost you!
There are four plan levels provided by these private companies that have chosen to participate in the Healthcare Marketplace.  Whether you live in a home or an RV, RV healthcare still involves choosing from these options:
Bronze Plan – 60/40

Silver Plan – 70/30

Gold – 80/20

Platinum – 90/10
All these plans must cover prescriptions.  healthcare.gov can get you started on getting an estimate for the coverage you desire.
For the full time RVer, and RV health care for your needs, be sure to consider if the plan you choose is restricted to doctors in a certain area. Beware of HMO plans!  Also, will the RV healthcare policy you are considering provide you coverage for out-of-area emergencies?  There are some supplemental coverages that have sprouted up that may help fill the gap while traveling!  They may help save on the deductibles for smaller medical issues and concerns.  I will talk about those in a bit.
To set up your RV healthcare plan, go to the healthcare.gov website and enter the information as you would if you live in a sticks and bricks home. Enter your domicile zip code and indicate that you would like to apply for a subsidy if needed.  
You have to estimate your income for the previous year, and that is your adjusted gross income.  You know, the number you actually get taxed on after all your deductions have been calculated.  If you estimate wrong and the amount turns out to be higher, make changes as soon as you can to lessen any required repayment that may come at years end!
You can also cover your RV healthcare needs through any private insurance company you choose.  You do not have to go through the exchange.  But there are no subsidies available.  Can you get a better rate?  You will have to check and see if you can.  It all depends on your individual situation. But, this option may be the way to get the nationwide coverage you need when traveling to different locations throughout the year.  But beware, your chosen plan still has to meet the minimum requirements of the marketplace plans.
No RV Healthcare insurance?
If you choose to go this route you would also be responsible for the entire healthcare bill if something should happen to you while on the road! You can lessen these costs by visiting same-day outpatient surgery centers. They tend to offer cheaper care than you would get at a hospital.  For prescriptions, you can try Sam's Club or pharmacy chain stores.  You can even check local or community hospitals that offer patient financial assistance.
Let's talk about another option that is becoming very popular for RVers who like to travel to remote areas, live off the grid, or even those that just wind up many miles away from an RV healthcare provider.  Sometimes when we are in these situations and we have aches and pains, you may put them off because it's just too inconvenient to go visit a doctor that you do not know. Also, will they take the insurance that you have?
Furthermore, since most of us have high deductible plans, many of us simply don't go to the doctor because we don't want to pay the high costs of an urgent care visit, office visit, or even ER visit.  
RV Health is an ideal fit for RVers!  It can bridge the gap between cost and care and save you a lot of time in the process.  The American Medical Association states that 70% of doctor's office visits can be handled over the phone and 50% of ER visits are non-emergencies.
How Does It Work?
Imagine This
You wake up one morning with sudden cold-like symptoms: stuffy nose, cough, congestion. You have trouble getting an appointment with your existing doctor and you don't want to waste time by sitting in an urgent care or ER waiting room. What to do?
Complete medical history
The member completes their medical history when setting up their Telehealth account to ensure this information is available when they request a consultation.
Contact telehealth provider
The member simply logs into their account or calls 24/7/365, to request either a telephone or video consultation.
Talk with a doctor
A U.S. board-certified physician licensed in the member's state reviews the patient's medical history and provides a consultation, just like an in-person visit.
Resolve the issues
The physician recommends the right treatment for their medical issue. If a prescription is necessary, it is sent to the member's pharmacy of choice.
Smile
At the end of every call, the doctor will ask if he's answered all of your questions, and we'll follow up to make sure you're delighted with the service. With your permission, they can even send a record of your encounter to your current doctor.
The best part of the telehealth program is that there is no limit to usage and NO additional consultation fees.
When Should I Use It?
Two Words:  Anytime. Anywhere!
RV Health is simply a more convenient, more affordable way for you to resolve many of your medical issues.
Anytime you need care now

If you'd like your lab results analyzed

If you'd like a recommendation for a specialist

If you have a health-related question

When you're on vacation, on a business trip, or away from home

If you need a short-term prescription refill

If you'd like a medical issue explained to you or you need a second opinion

If you're thinking of going to urgent care or the ER for a non-emergency issue
The Doctors
The physicians are U.S. board-certified in Primary Care, Pediatrics, Internal Medicine and Family Practice with an average of 15 years of practice experience.
They are doctors just like the primary care physician or pediatrician you currently use.  They incorporate TelaDoc into their medical practices because they see it as a way to give more affordable, more convenient access to quality healthcare for all patients.
RV Healthcare Savings?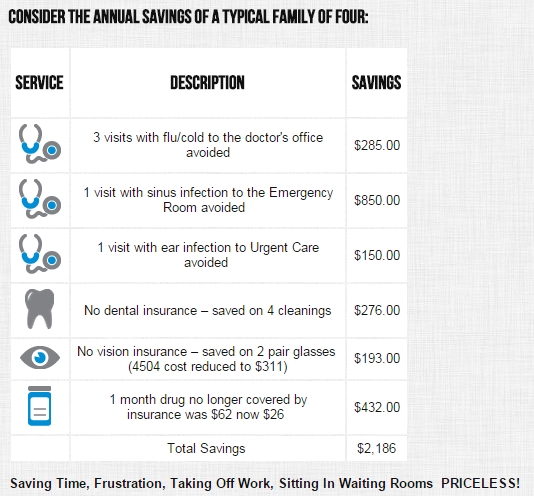 This could be the option to help you bridge the gap between your chosen RV healthcare plan and taking care of health issues as you are on the road. As long as you have an internet connection and a computing device, you can link to a doctor to get the immediate help you need!
Blessings and Healthy and Safe Travels,
Howard and Pam