For the family at home, or when traveling in the RV, when you need the advice of a doctor you don't want to waste precious time trying to find one! Technology has solved that problem!  There is now a 24-hour online doctor always ready to meet your medical needs!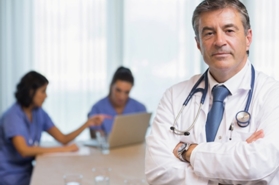 24-hour online doctor services were developed to serve a growing number of people in need of medical services, but they were unable to access care at the appropriate level. This is especially true for full time RVers!  Every day, thousands of patients are deferring treatment they need because they do not have convenient access to care.
Thousands more seek care at the ER, the doctor's office or an urgent care clinic that could have been provided much more quickly, conveniently, safely and cost-effectively over the phone or online.  The American Medical Association has reported that as many as 70% of all doctor visits are for information only or for matters that can be handled over the phone. Data shows that over 36 million Americans have been treated through telehealth teleconsultations.
Life on the open road is great unless you need a DOCTOR!
What are your options?
Hope it's nothing serious
Deal with the discomfort
Drive hours to the nearest Urgent Care or Emergency Room
Pay high medical fees
Wait for hours to see a doctor
Cancel your trip
YOU NOW HAVE 24/7/365 ACCESS TO U.S. BOARD CERTIFIED DOCTORS!
HEALTHCARE PACKAGES INCLUDE:
Telehealth 24/7 Doctor, Prescription Savings, Vision and Lasik Discounts, Dental Care, Hearing Discounts, Medical Bill Saver, Lab Discounts, and individualized Supplements.
You and your family have access 24/7/365 to U.S. board-certified physicians who can diagnose, recommend treatment, and if appropriate, a prescription will be provided and sent to the pharmacy of your choice.  You will save time, money and stress of a busy waiting room by using the services and benefits now available.  Use at home, at work and while enjoying full time RV living.
ANYTIME. ANYWHERE. ANYONE.

HOW DOES A 24 HOUR ONLINE DOCTOR WORK?
The help you and your family need is just a call or click away.
Complete your confidential medical history when creating your account

Contact Provider: You simply log into your account or call 24/7/365, to request either a telephone or video consultation.

Talk With A Doctor: A U.S. board-certified physician licensed in your state reviews your medical history and provides a consultation, just like an in-person visit.

Resolve The Issues: The physician recommends the right treatment for your medical issue. If a prescription is necessary, it is sent to your pharmacy of choice.

Smile: At the end of every call, the doctor will ask if he's answered all of your questions, and they'll follow up to make sure you're delighted with the service. With your permission, they can even send a record of your encounter to your primary care doctor back home.
A Physician Is Always Available!
WHAT CAN I USE IT FOR?
Cold/Flu, Sinus Infection, Ear Infection, Allergies, Bronchitis, Stomach Ache, Sore Throat, Fever, Nausea, Poison Ivy, Asthma, Pink Eye, Respiratory, Urinary Tract, Infections, Headaches, Sunburns, Rashes, Insect Bites, Sprains, and Many More…
It's Saturday morning and you have a major sinus infection. Do you spend your Saturday in an Urgent Care or Emergency Room?  You get a call from the school, your child is sick.  The doctor has a 3 day wait time.  Do you take a few days off from work and sit at home or in the RV?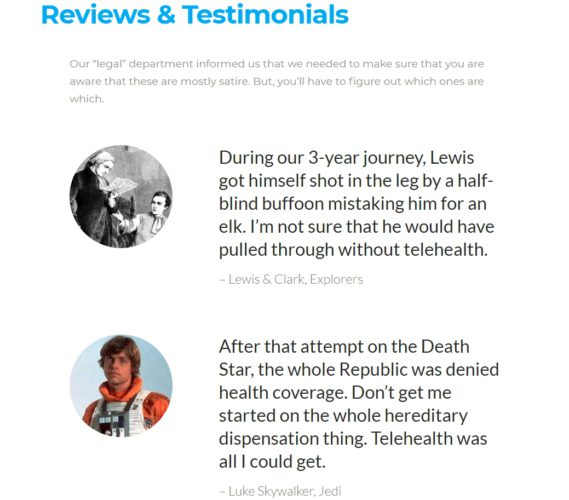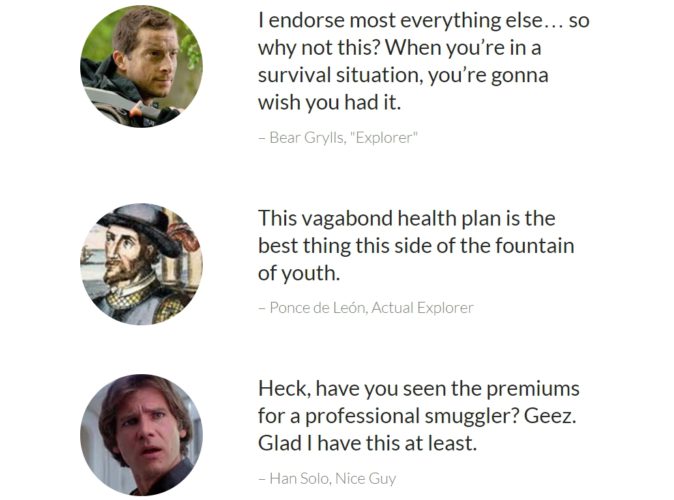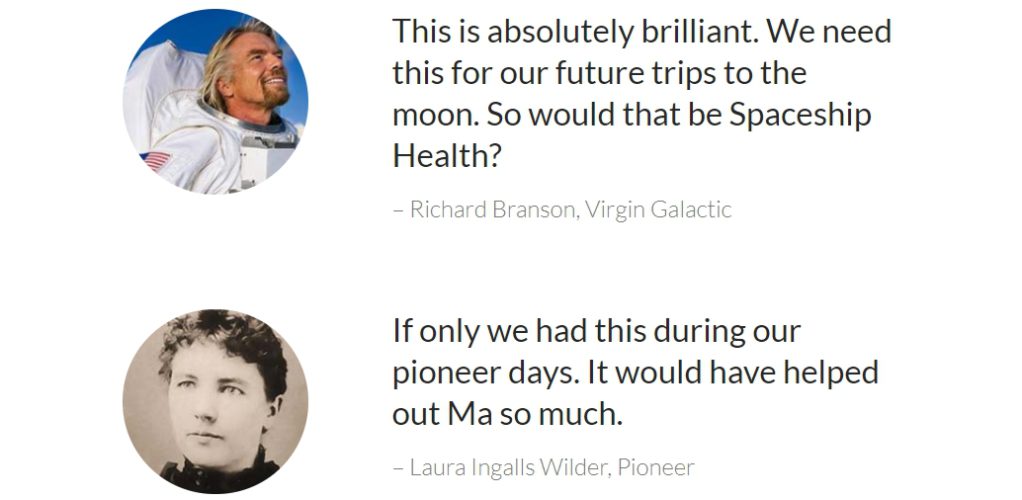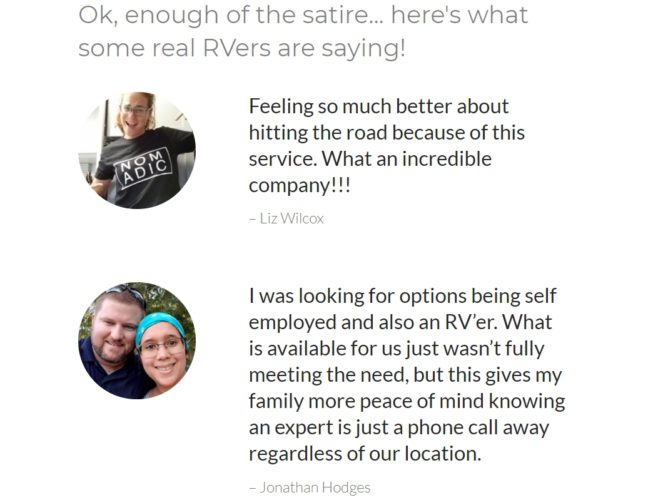 Whether on vacation or traveling for work, or traveling internationally, RV Health is there for you 24/7 wherever you may be.
You now have an alternative care option whether you are at home or on the road! This is a great addition to any of the Affordable Care Act healthcare programs being offered, and to Medicare!!
Wishing you Happy and Healthy Travels!
Howard and Pam
Be sure to leave a question or comment before you go!  We would be happy to help you out!