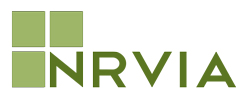 You may have heard the term NRVIA recently and wondered what is this organization all about?  It has the term RV in it.  You may have heard of the RVIA, the Recreational Vehicle Industry Association, so is it affiliated with that? Recently I went to an RV show and was asked what are NRVIA Inspectors (they were looking at my logo'd shirt)?
The NRVIA is the National Recreational Vehicle Inspectors Association.  It has no association with the RVIA.  The NRVIA was launched in January of 2014. This organization was established to create increased awareness of the need for quality pre-purchase RV inspections and to promote professionalism amongst its NRVIA Inspector membership.
The mission of the NRVIA is to establish and promote standards for recreational vehicle inspections.  It also provides the online educational programs required to achieve excellence in this profession, all the while meeting the needs of its members.  NRVIA Inspectors will be required to adhere to strict standards of practices and codes of ethics.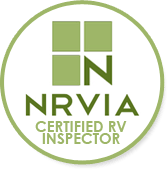 The goal is to continue to build a network of certified NRVIA Inspectors all across America.  These NRVIA Inspectors will have been through detailed standardized testing and certification processes so that those consumers who use these NRVIA Inspectors will be assured that they get a quality inspection from a well trained professional!
EDUCATION:  As a member of the NRVIA Inspectors have opportunities during their membership to participate in various training events. These may be live events or online training events, that can be accomplished from home.
They are required to have 24 Continuing Education Requirements every year to renew their membership.  They will have many opportunities to acquire these hours with the primary event being one national conference each year. Their attendance and participation in these events will provide them with the continuing education credits that they will need for renewal. Any additional training they participate in will provide them with a stronger knowledge base that will improve their overall inspection skills.
CERTIFICATION:  The NRVIA offers certification through a testing process.  There are two ways for NRVIA Inspectors to get certified:
The first option requires the individual to participate in a structured, self-paced learning process of online video, quizzes, and a final hands-on inspection of the various systems found in today's RVs.  This training will be available in the member's area of the NRVIA website.   Access to this area of the site will be granted after registering for the NRVIA Inspector Membership for $499 for the first year and $299 at renewal time.
To assist in developing an RV Inspection business, they will also be required to participate in a Business Development sequence of sessions to help develop a small business entity and prepare to operate a small business as an RV Inspector.  These courses will also be available inside the member's area.
At the conclusion of the online training, they will need to take the NRVIA Technical Knowledge & Skills test, as well as the Standards of Practice & Code of Ethics exam.  Once completed and passed with a score of 70% or better, they will be issued Level One Certified RV Inspector credentials.
The second option is a little more hands-on, and the route I chose. Candidates attend an NRVIA approved training program that will provide them with the knowledge base they will need to test and gain their credentials along with the know how to develop an RV Inspection business.  For more information on this Rapid Start program, watch this video!
An NRVIA RV Inspector's first year's NRVIA membership dues of $499 will be included in the cost of the live, hands-on training class if they choose this option.  The live training class will provide NRVIA Inspectors with the knowledge they need to become a certified RV Inspector.  
A final Technical Knowledge & Skills Exam will be given to test their knowledge. Once the class is finished, and their NRVIA membership is set up, they can take the Standards of Practice & Code of Ethics Exam online to complete the certification requirements.  A score of 70% is required for successful completion of these two exams.
The Technical Knowledge & Skills Exam is focused on the technical knowledge gained from the live training.  Successful completion of the exam requires the knowledge of the key RV systems, appliances, structural integrity, and general knowledge pertinent to the construction and expectations of the recreational vehicles being inspected.

The Standards of Practice & Code of Ethics Exam will validate their understanding of the minimum requirements of an RV Inspection, and the Ethics required of an RV Inspection professional.
Once they complete these two exams, they will be issued their Level One Certified RV Inspector credentials.  When they become an accredited member of the NRVIA, they will have the skill-set needed to develop an RV inspection business.
No matter which training track an NRVIA member chooses to attain their Level One status, there is only one way to be qualified to do a more advanced level inspection, the kind most RV buyers need, and that is to attend an NRVIA advanced RV Inspector training class.
Once this three-week class is completed (one week in class and two weeks of home study) the NRVIA Level One inspector will then be qualified as a Level Two NRVIA RV Inspector.
This is the level of an inspector that RV buyers are looking for in the "find an inspector" locator on the NRVIA website.  Level One inspectors perform more basic inspections for companies that need RV's evaluated.  These would be RV Warranty companies, lending institutions, and insurance companies.
SYNERGY:  The value of any association comes ultimately from the working relationships that are developed with other NRVIA Inspectors and Associate Members around the country.
As a member of the NRVIA, they have an active resource for other members to draw upon for consultation regarding inspection issues, problems they don't have the answer to, products and services, and so much more.
The synergy that can be developed within a body of like-minded associates is a very powerful tool and their access to it will go far in assisting them with future business development.
I hope this helps you to understand better who NRVIA Inspectors are and what it takes to be one.  I see much online confusion and misinformation so I hope this contributes to clear things up.  If you would like more information, please feel free to email me at howard@yourfulltimervliving.com.
Please feel free to leave comments here if you like!
Blessings,
Howard Jaros
NRVIA Certified Inspector #135
Lifetime Member of the NRVIA