While enjoying the full time RV living lifestyle, one cannot be without a good internet signal!  There is nothing more frustrating than being in an RV park that advertises free internet access, and you are in your RV without a connection to the outside world!  I may have a solution to this problem.  I may have found the best wifi booster for an RV!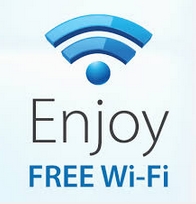 If you are looking for the best WiFi booster for your RV, it does help to understand just what exactly WiFi is.  WiFi is a name given to a wireless networking technology that uses radio waves to provide wireless high-speed internet and network connections.  WiFi is not short for wireless fidelity like HiFi is short for high fidelity.  WiFi is any wireless local area network.
WiFi does not require a physically wired connection between whoever is sending the signal and you the receiver.  Radio frequency technology is used to broadcast the signal you are trying to link to.  When a radio frequency current is supplied to an antenna an electromagnetic field is created that can travel through space.
Boosting Your RV's Wi-Fi: A Guide to Staying Connected While on the Road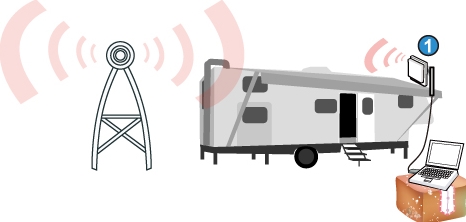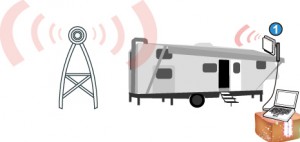 The beginnings of a wireless network start with a device known as an access point.  The primary job of an access point is to broadcast a wireless signal that computers can detect and tune into. Since wireless networks are usually connected to wired ones, an access point also often serves as a link to the resources available on the wired network, such as an Internet connection.
In order to connect to an access point and join a wireless network, computers must be equipped with wireless network adapters.  These days they come built right into the computer, but if not, just about any computer or notebook can be made wireless-capable through the use of an add-on adapter plugged into a USB port.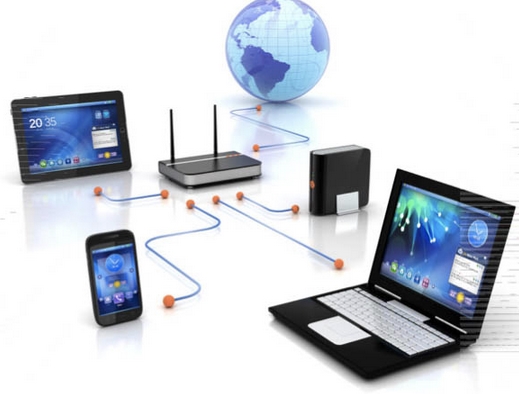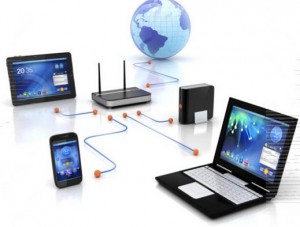 The problem comes as you travel from park to park you can never guarantee your RV's location in relation to the wired antenna that is broadcasting from the access point.  And to top it off, these radio waves do not deal well with metal buildings, the metal casings of certain laptop and tablet devices, and other obstructions that get in the way when parked in RV sites.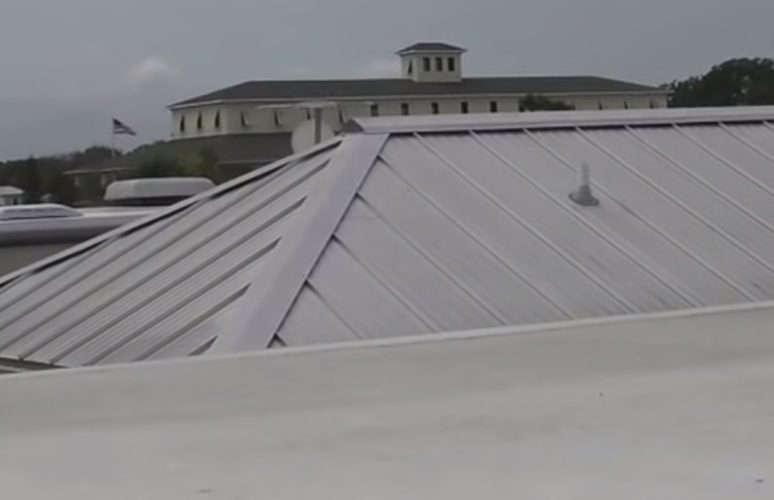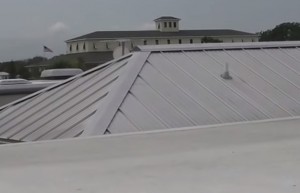 Now there can be security issues with linking up to an open WiFi network. If anyone can join without a password I hope you know not to visit sites that would compromise your financial situation by allowing a hacker to steal your identity.  Be sure you have each computer's firewall software activated to prevent anyone from hacking your sensitive information!
The Solution is to Buy the Best WiFi Booster for Your RV!
If you can isolate where the WiFi signal is being broadcast from, it is quite easy to point an antenna at where the signal is originating, hook that to your WiFi booster and you will be enjoying free internet. And because you can get on when others can't you should be able to enjoy a decent exchange speed!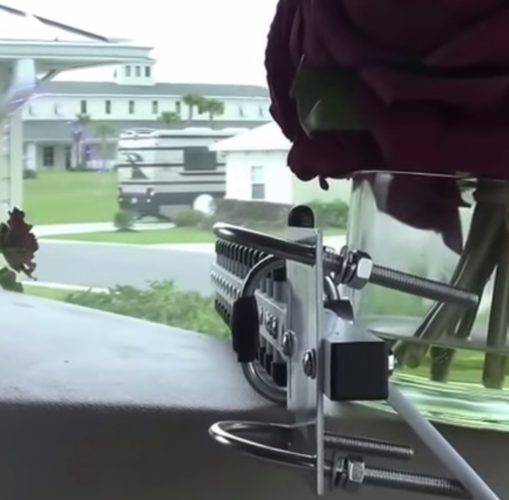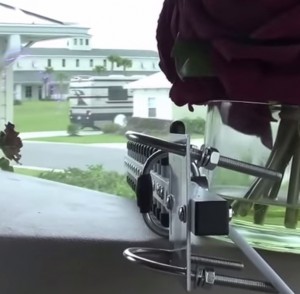 This antenna could be mounted on your RV somewhere, or you can point it at the WiFi signal from inside the RV.  It is very easy to use a painters pole or some kind of extending pole like that and mount your antenna to that and fix it to the rear of your RV.  Once you find your line of sight to the originating signal, point it that way.  Then find a way to route the cable inside and hook it to your WiFi booster.  You will then have a stronger signal that can be shared with your onboard devices!
As far as which is the best WiFi booster, I am relying on a geeky friend of mine (sorry Eric) who offers these products for sale and has done the research.  While at the last Workamper News Rendezvous we talked about this weak WiFi signal situation and his preference after he had tested some of the most popular boosting devices out there.
He has two devices to choose from depending on your needs for connectivity.  There are two styles of WiFi booster, an awesome antenna that can pick up a weak signal from 250 yards away, and the cabling to make it all work.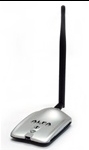 The Alfa High Power Desktop Antenna was the best all-around portable WiFi booster from my friend's recent product testing review.  When compared to the built-in WiFi of the Sony Vaio, the Alfa performed at about 3 – 6x the throughput, and the manufacturers claim up to a mile range.  The beauty of this booster is its size and versatility. The unit comes with a 6″ folding and swivel antenna that is connected via a standard RP-SMA connector.  That means that is you need more range, you can connect the unit to a larger antenna such as the TechnoRV Yagi Antenna.  In his testing, he used the standard antenna with the unit mounted in the window holder and got excellent results.
One of the problems of using a WiFi booster is that you need to connect it to your computer via a USB cable. This means that you can only use one computer at once, and you cannot use it with your iPad, Tablet or Smartphone. You also need to install the drivers on each computer that you want to connect the booster too.
Solution: simply plug your desktop WiFi booster or External WiFi booster into the WiFi USB Repeater. You then will need to connect your computer or device to the WiFi hotspot and configure the repeater by telling it which WiFi signal you want to boost (and enter any passwords it may require).  Once configured, any number of devices can connect to your local hotspot and gain access to the internet via the boosted WiFi signal.
Please feel free to contact Eric and Tami Johnson at TechnoRV!  They are awesome and will be sure you wind up with the products that will serve your needs!!
Happy and safe surfing with your stronger WiFi signal!!
Blessings,
Howard and Pam
UPDATE Summer 2017:  It has now been several years since I first published this article!  We have successfully been using this technology to gain access to RV parks and campgrounds wifi systems.  We have been very pleased!  We use this system!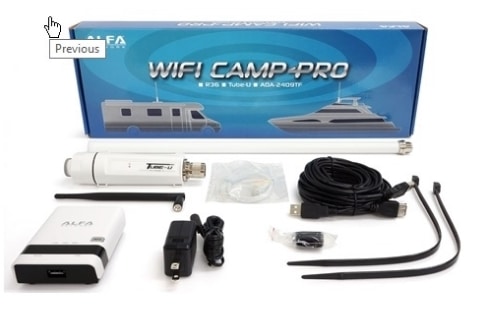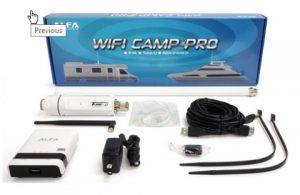 The best part of ordering this product is it includes a learning series document that allows you to easily set up the wifi booster system to be able to get up and running quickly.  Each time I get to a new RV park I use it to remind me how to get it set up correctly, the first time.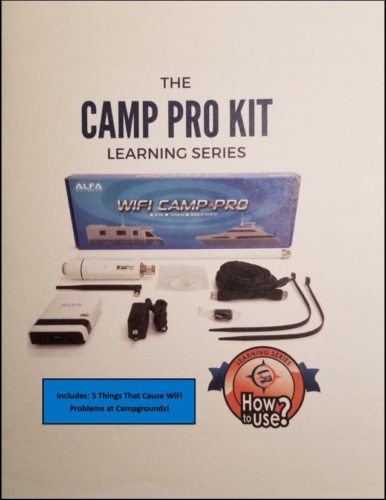 UPDATE Winter 2018:  Pam and I are currently located in a smart park, that is they offer high-speed internet access through Tango Internet.  You can get speeds up to 300 Mbps with upload and download speeds of 10 Mbps.
Now, of course, that kind of speed comes with a cost!  You can pay $7.95 a day for one device, $29.95 for a week, and $69.95 for a month.  Now that's not bad if you are not also paying for your cellular service as well.  You can get free access to upload and download speeds of .8 Mbps.
So, given the high-speed WIFI access in this park, how does our Camp Pro Kit using the Alfa WIFI booster help us out.  You see, we can easily hook up to the RV parks Tango internet system, and receive great internet access without a WIFI booster, but if an RV pulls in next to us, our signal strength decreases because we lose our line of site to the repeater that is only a 150′ from us.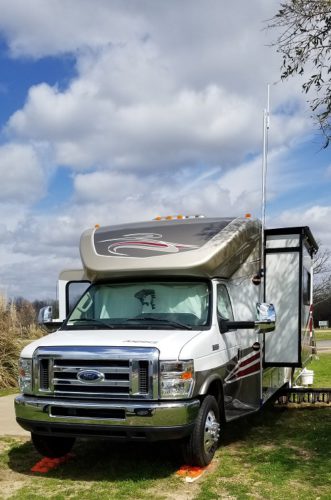 With this setup, our antenna is up high enough to achieve a straight line of sight to the WIFI repeater.  So, regardless of any RV's that are parked around us, trees, bushes, etc. we can receive better signal strength and a reliable connection
The other issue with using the Tango Internet from the park, without the booster, is that our connection is not secure.  When we use our Alpha WIFI booster I can create a more secure network.  It is password protected so others can't easily access my network connection.
Once we have our set up as shown and turn on the WIFI booster, all I have to do is connect to the Tango Internet signal and I have a strong and secure WIFI network that allows me to meet my internet needs in the RV.
Since Pam and I run our RV consulting business from our RV home, we do need a secure network while conducting online business activities, and we are also able to advertise our business through our ALFA WIFI booster.  We have it named yourfulltimervliving.com so people in the RV park can see our network and visit our website.
If you want an idea of how to mount your Camp Pro Kit antenna booster to your RV, here is what we did.
We bought a $30 extension pole at Amazon.  It is a 14′ extension pole that allows more than enough length to achieve a good sturdy height for the booster antenna.  I secure it to the side of the RV with two suction cups that I purchased at Amazon.
The only other item we had to address was getting the wire inside the RV to hook up to the ALPHA WIFI booster.  Since we have a class C RV it is easy to run the wire through the front cab door.
This set up makes it easy to remove and store as we move from one location to the next.
So, as I sit here updating this website post, I am using my Camp Pro WIFI Booster kit to assure a screaming connection to the RV Park's WIFI signal.
If you also need assistance boosting your cellular signal inside your RV, visit our page on staying connected on the road which includes more options for keeping you in touch!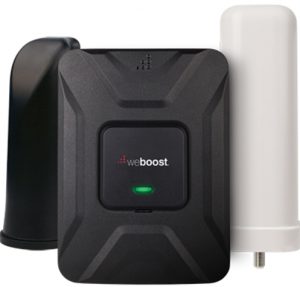 UPDATE Spring 2018:  A New Camp Pro kit has been released.  It offers increased throughput speeds and a simpler setup process.  It includes the Learning series to help with setup and installation, plus support if needed!